Innisfree Green Tea Fresh Cream
Hey guys! I've been so busy with assignments that I couldn't even blog. It's really late at the moment but I really wanted to blog so instead of sleeping, i'll do this post :). It's been really hectic and I really want it to settle down a bit but I know that won't happen, ugh.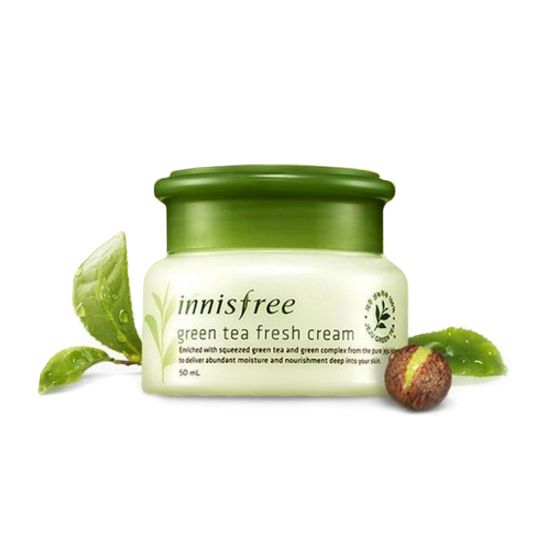 Good Part
♥ Cooling and feels light
♥ Smells nice
♥ Didn't break me out
Bad Part
♥ Didn't notice any type of skin improvement
♥ It feels really wet (but it's okay after it dries)
What I thought
I bought this because I wanted to try something different but my holy grail moisturiser is still the face shop eco-therapy moisturiser that i also have a review on. Anyways so since i have combination skin but also sensitive skin, I bought the green tea fresh cream which is a gel moisturiser. It feels cool and light on the skin and it's the type of moisturiser you can use in Summer but not in Winter. I don't really like the feel of it on my skin, it feels really wet and uncomfortable but after it dries, it's better. I think it's because the product doesn't get soaked in straight away so there's this layer of cold gel on my skin that feels like a dog licked my face. The product isn't bad, it does moisturise, it's light and cooling but it's just not for me.
Rating: ♥♥♥ 3/5 (product isn't bad but dislike the feeling on my face)
Riame xx