Review: Aritaum World Glam Coating Tint in Capetown and Tokyo
Hi guys! I've had these products for awhile now but have never got round to reviewing then so I thought I'd share with you guys my opinions on the Aritaum World Glam Coating Tint.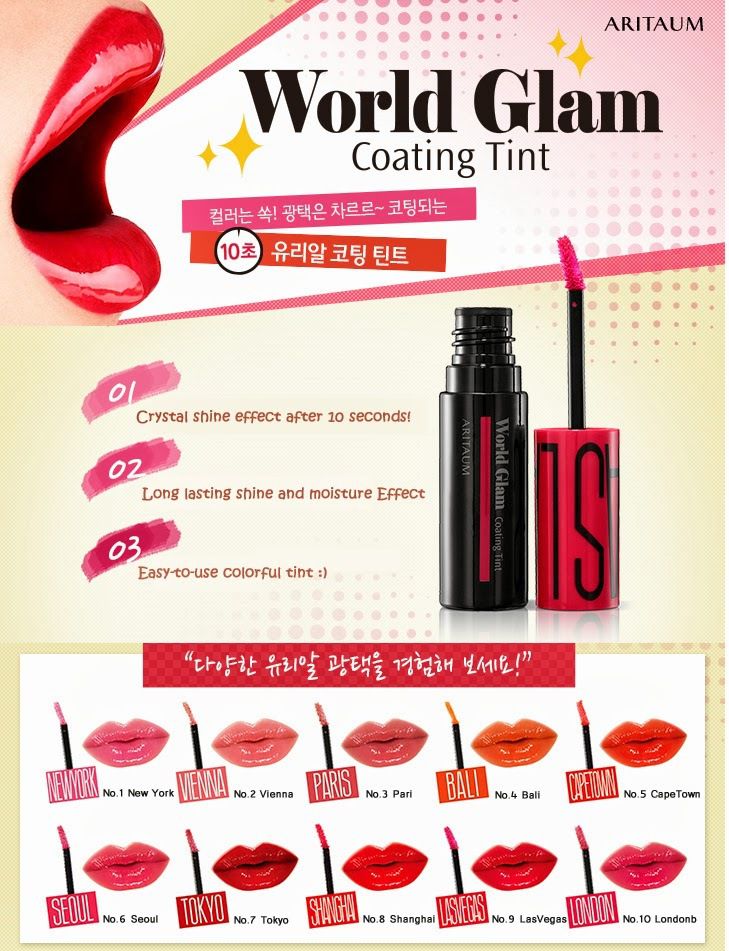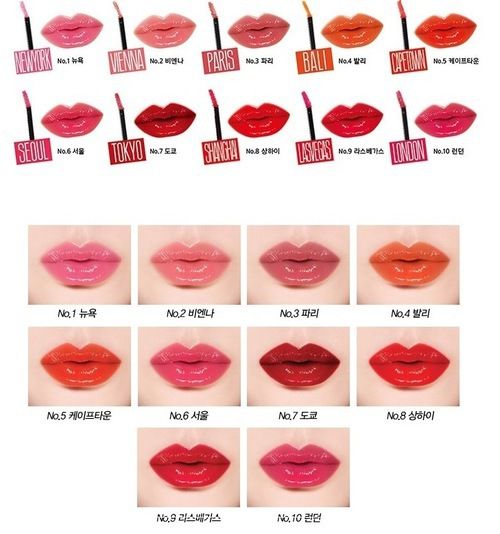 Good Part
♥ Super Glossy
♥ Affordable
♥ Pigmented
♥ Colour is buildable

Bad Part
♥ Can appear streaky
♥ Formula is not consistent
♥ Not long-lasting
♥ Slightly sticky
Capetown is mid-toned orange and Tokyo is cool-toned slightly dark red. (almost like a burnt sienna red in natural lighting)
What I thought
Even though Capetown and Tokyo are the same product, their formulas are quite different. Capetown was a lot more transparent, streaky and not long-lasting. It also had a fake orange popsicle smell to it which I didn't really like. Capetown is a medium-toned orange that actually has glitter in it but it isn't very noticeable. I didn't feel Capetown really 'tinted' my lips, it felt more like a lipgloss sitting on top of my lips.
Tokyo on the other hand had a better formula. It smelt better, was less streaky, more opaque and lasted longer compared to Capetown. Tokyo tinted my lips slightly but it is definitely not as strong as water tints.
Overall, these lip tints aren't bad but I wouldn't repurchase them again since I'm not a fan of streaky lip products.
Rating: ♥♥♥ 3/5