Review: Laneige Essential Power Skin Refiner Sensitive
Hi guys! I've been using this toner for awhile now so I thought I'd give a review on this product and how my skin has been. So let's get started!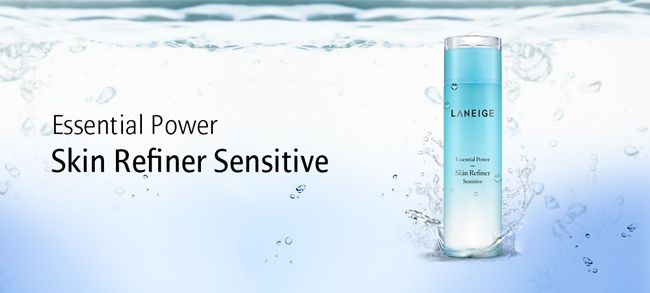 Good Part
♥ Didn't break me out
♥ Mild formula
♥ Lots of product
♥ No scent
♥ Made skin feel fresh

Bad Part
♥ Expensive
♥ Hard to find, not available everywhere
What I thought
I bought this because I ran out of toner and wanted to try a Laneige product since I know it is a really popular brand. The price was definitely out of my usual skin care range but I bought it anyways just to try it out. This toner didn't break me out and it was mild so my sensitive skin did not get irritated at all. There is a lot of product in the 200ml bottle and it has lasted me quite a long time. I like how this has no scent and it isn't thick or sticky (which some toners have been). This toner doesn't have any special features such as pore minimising, whitening or intense moisture but it's a good everyday toner.
I honestly think this is a great toner for people with sensitive skin but if the price puts you off, it's okay to give this a miss as well. I bought this way overpriced at like $60 AUD which is a huge rip-off (never again) but I found on Ebay that you can get it for around $30-35 AUD which is much more reasonable but still a bit pricey for a toner. If that price range is okay for you then I definitely recommend trying this toner out!

Rating: ♥ ♥ ♥ ♥ 4/5