1 Day Acuvue Define Vivid Style
Hi everyone! I haven't been doing much...just went out on Valentine's Day with my friends...who needs guys anyway :P except the fact there was chocolates and flowers EVERYWHERE...argh...making us single people feel sad. There should be a day just for single people so couples know what they're missing out on :] Anyways i have another contact lens review but this time, these pair were actually from my optometrist but you can get them here~http://www.netoptical.com.au/catalog/product_info.php?products_id=1270
Review: 1 Day Acuvue Define Vivid Style
New day, new pair of lenses. 1•DAY ACUVUE® Brand offers the healthiest, most convenient way to wear contacts. You wear them once then toss them at the end of the day. No solutions, no lens cases, no hassles. They're perfect for those who want to wear them all the time, just every now and then or if you suffer from allergies that may cause discomfort.
-J&J's 1st daily disposable cosmetic contact lens designed to enhance the beauty of eyes in a subtle and natural way
-Makes the eyes look bigger, brighter and more beautiful so naturally that nobody will know your secret
-Features a unique and defined dark ring that enhances and darkens the iris (the coloured part of the eye) thereby making the eyes bigger, brighter and better defined
-These lenses particularly suit dark eyes and don't work well for light eyes
-UV Protection
Diameter : 14.2mm
Water Content : Doesn't say but i'm guessing at least 42%
Base Curve : 8.5mm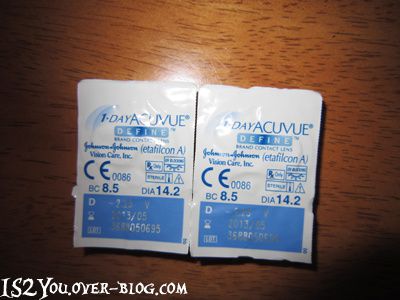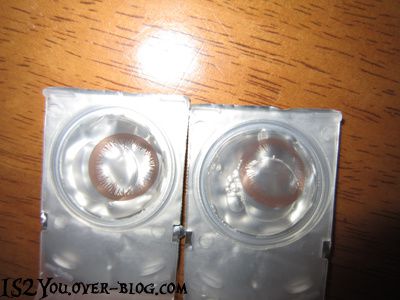 With flash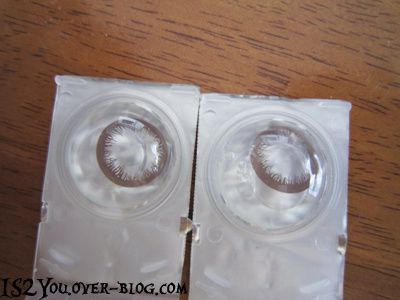 No flash
Comfort: 9/10 Since these are 1 day contacts, the comfort is the same as daily ones which was very comfortable! They were thin so I couldn't really feel them in my eyes and also my eyes didn't feel too dry.
Colour: 8/10 The colour was like a chocolate brown and the pattern was actually really pretty however you can't really see it since it blends into your natural eyes.
Naturalness: 9.5/10 If you want super natural lens, these are it! They were so natural I could hardly tell I was wearing them but in photos they made my eyes look slightly lighter which was really pretty.
Enlargement: 7/10 Not much enlargement, these are more natural lens that match your natural eye size but is abit bigger so your eyes look brighter.
Overall: 9/10 I have another pair left but I love them! They are definitely very special for the occasion where you want to look natural but still make people notice your eyes :P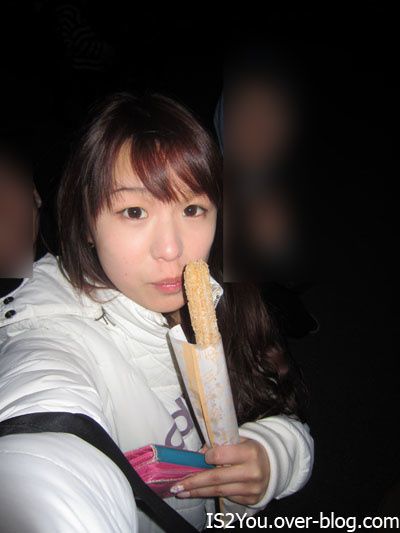 I took this photo at Everland in Korea~! The churro was very yummy :]]
Riame xx