Today, i had realised that my face had major breaks outs. It was terrible! D:
Those were not the only skin flaws i noticed today in my Minnie Mouse mirror...
I had (not quite) flaky/peeling skin, huge pores on my nose (i always knew i had big pores but today they looked HUGE), wrinkles on my forehead, lumpy skin, red blotches about my nose area and blackheads.
Just to sum it all up..I have BAD SKIN :( it's so sad...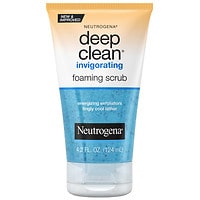 My skin/health routines:
-moisturise 1-2 times per day (Johnson's baby lotion at night and Neutrogena Fine Fairness UV block in the morning)
-wash face once per day
-Drink 500>1000 mL per day
-exfoliate/cleanse once per day (Neutrogena Deep Clean)
-No makeup~
-Daily stress from life/school
-7 to 8 hrs of sleep everyday
-Occasional junk food (come on...i'm still young..junk food is a must)

Even if my routines aren't ..too ..bad?.. My skin..is.. x_x
Maybe it's from my dad's genes since my mum didn't get alot of pimples when she was young..she didn't get any at all..lucky her :/ or it could be the hormones?...*shudders*
Well whatever it is..it's driving me crazy~

I'm going to try some methods on improving my skin~
Keep updated and check out if new methods will help improve my skin
:]]

Methods (not official yet)
1. Drink more water
2. Moisturise daily~
3. Try to stress less
4. Try out aspirin mask (i'll use panadol)
5. 1 week of limited junk food~
6. Wash face in morning, exfoliate in the afternoon and cleanse at night (I'm going to try out 3 times instead of my usual 2)

I'll post the final results next Friday 15 May

I'm off to study History for the upcoming topic test this Monday 11 May
Yikes..i don't know anything yet
Byee~~
xo