3CE Pore Silky Balm and Skin Finger Sponge
Hey guys! Back with a review on Stylenanda's 3 Concept Eyes Pore Silky Balm and Skin Finger Sponge. The site runs out of stock really quickly and there's not indication on when items will be re-stocked. At the moment, i can't find the Silky Balm on the website anymore but the sponge is still available. If interested, i'll just post the link below under the review.
Review: 3 Concept Eyes Pore Silky Balm
Good Part:
♥ You only need alittle
♥ No scent
♥ Creates a smooth base
♥ Reduces/covers oiliness
♥ Minimises the appearance of pores (not by alot but still does something)
♡ Dust can easily stick to the formula
♡ Price is average
♡ Can't use on the go (requires time to open...use the sponge/mini spatula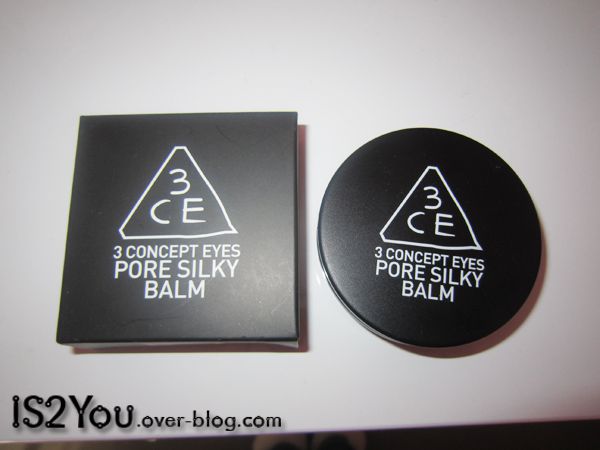 -
-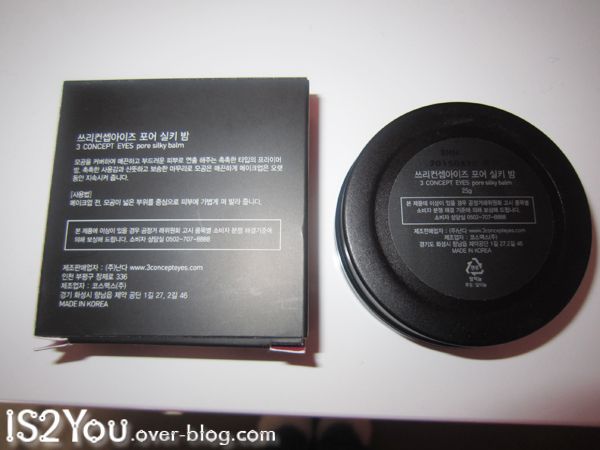 -
-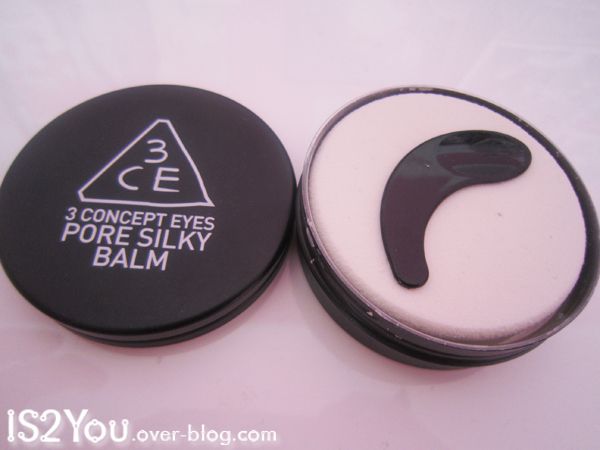 Comes with a curved mini spatula (no idea what is it called) and a sponge for application
-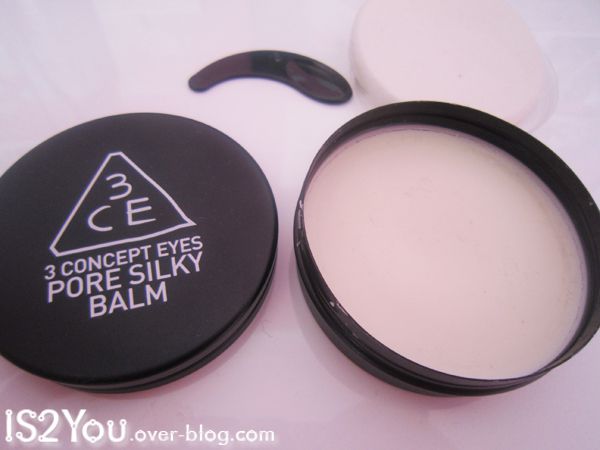 Dust already got in! It just sticks to the formula and also the sponge....but when applied to the face, the dust doesn't stick to you so it isn't really that bad...but it just looks unflattering in the jar.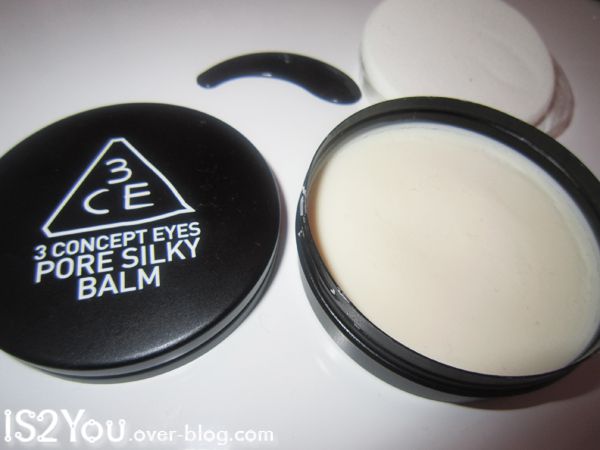 Same photo but with flash to show you guys the actual colour instead of the one above which looks pink.
-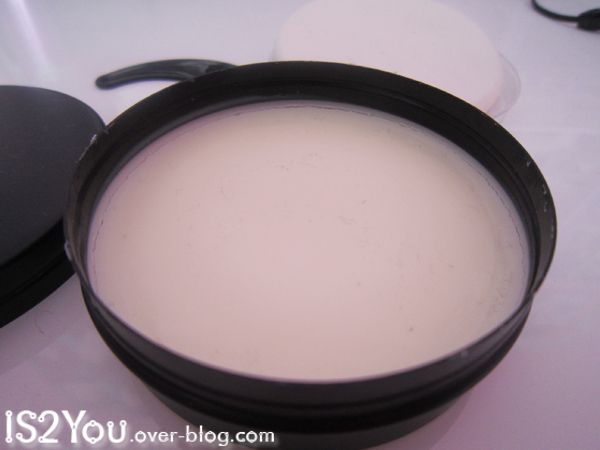 Close-up of the balm.
-
Overall:
-Minimises Pores
8/10
♥ ♥ ♥ ♥ Yes it does minimise the appearance of the pores. It doesn't make them invisible but the balm definitely helps reduce the appearance of them.
-Provides a smooth base
9/10
♥ ♥ ♥ ♥ Yep definitely! It does what it says, when applied to my skin...it made my skin smooth and silky so it is easier to apply makeup. I usually use my sample Loreal Base Magique Primer that i got in the mail which is also really good and this does the exact same thing except it just takes longer to open and apply.
-
Reduces oiliness
9/10
I always put on a primer on areas like my nose and forehead because they are the oiliest parts on my face and this really does reduce the oil providing a smooth, silky base for me to apply whatever i want. When i'm in my lazy mood, i just use abit of primer on the oily areas then powder my face and i'm good to go.
-
Overall:
9/10
♥ ♥ ♥ Great product! Does everything it says it does. As i said again, it only minimises the pores slightly and doesn't make them invisible so don't expect for mouth gaping transformations but in terms of providing a smooth base and reducing oiliness, it definitely works!
-
-
Review:
3 Concept Eyes Skin Finger Sponge
Good Part:
♥ Blends better than fingers
♥ Unique shape
♡ Pricey
♡ Normal sponge can do the same
-
-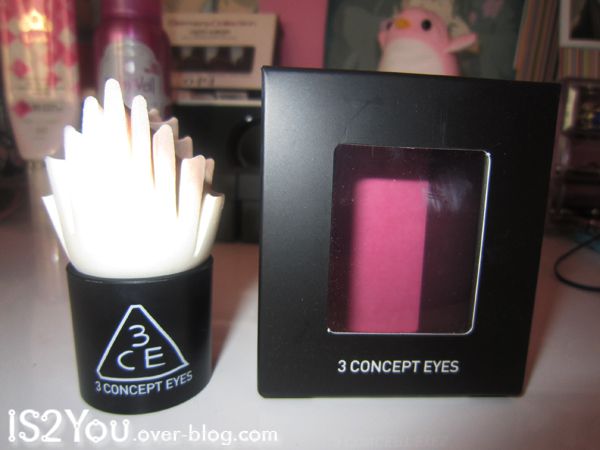 I actually bought this because i had no idea what to buy with the rest of my points that was worth $8.80 since one of the items i wanted was out of stock so i had to use the money on other products. The unique shape also lured me in.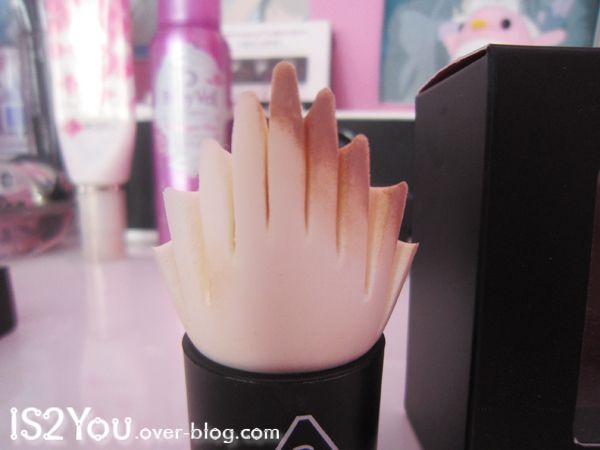 I only used one side so far...hence the dirtiness of it.
-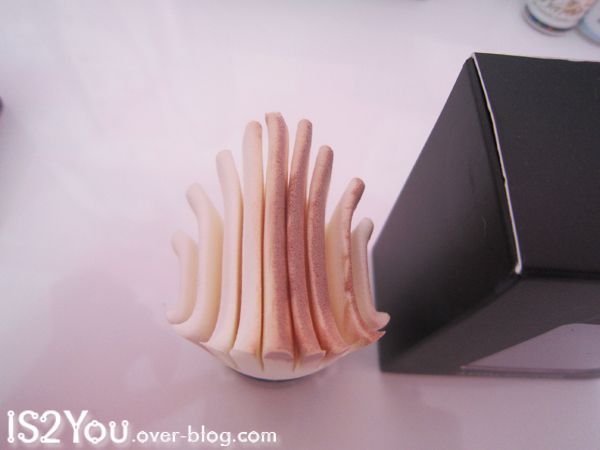 Top view
-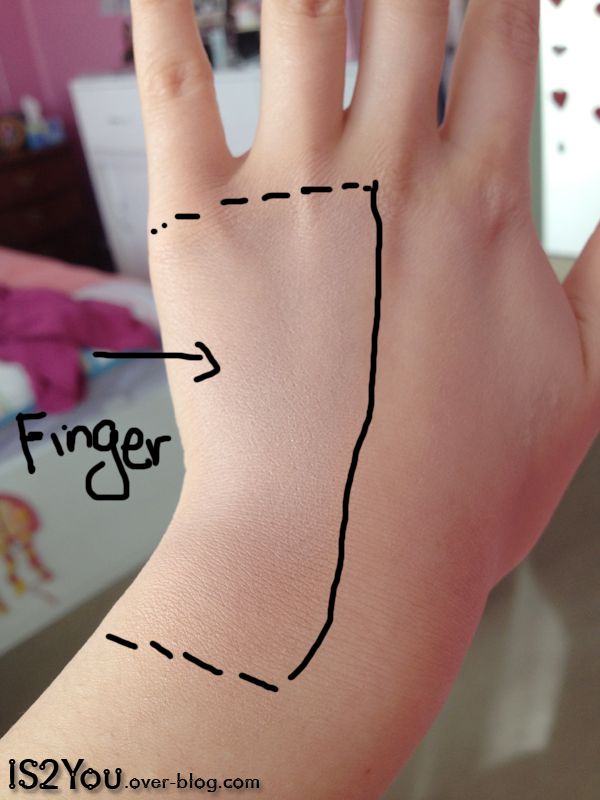 Okay...so i did some experimenting and this was the best i could do to show you guys the results of finger blending and the skin sponge blending. Where i terribly drew on is the area i used a BB cream that doesn't really match my skin tone (way too grey) and i used my fingers to blend it out. As you can see, my pores are still quite visible and the layer is overall quite thick on my skin.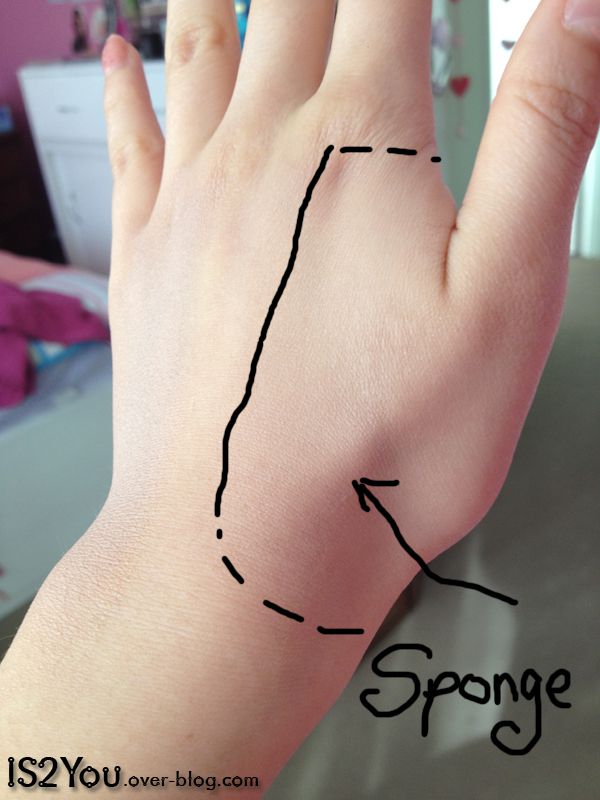 I used the same BB cream however on the right side of my hand and i used the 3CE Skin Sponge to blend it out. It definitely blended better than my fingers and the pores are not as visible. The layer is also lighter and it looks more natural.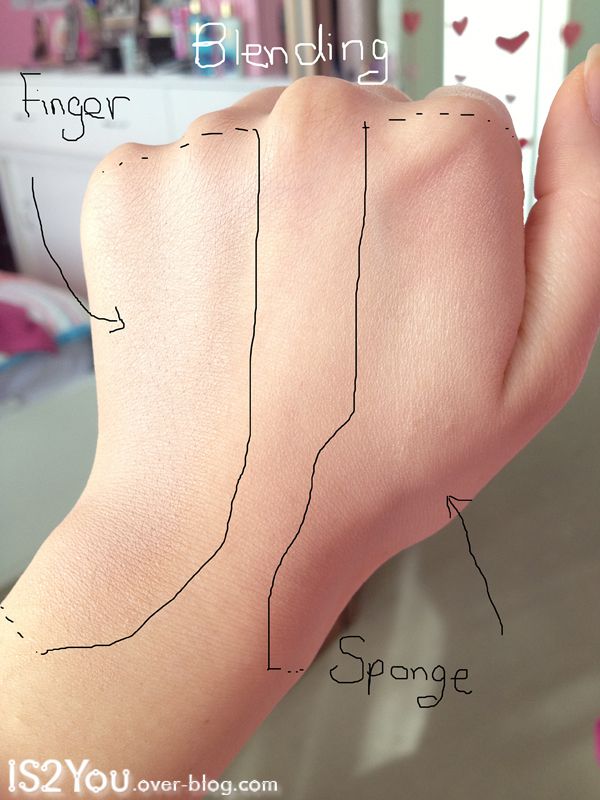 Finally just a comparison photo of my whole hand with the finger and sponge blended areas. You can still see the pores on the left side where my finger blended the BB cream while the right side looks much more natural and blended out evenly.
-
So what's my verdict? Well it definitely blends BETTER than fingers. It blends products in well and makes it look natural. However normal makeup sponges also do this for a much cheaper price. The shape doesn't really make it super special in terms of blending but the 'blades' do make application more evened out in my opinion. The sponge can also reach hard areas such as the sides of the nose. It's not as good as a kabuki brush in terms of that airbrushed look but if you aren't willing enough to invest in a good quality kabuki brush, this sponge may just be your thing. It's alittle pricey as it's $8.81 for just a makeup sponge but if you don't mind spending the money on something that is better than your average makeup sponge and don't feel like spending around $20 on a kabuki brush, then yes it's worth the money. Also to wash this product, you just take the top off, wash it with normal lukewarm water and alittle soap then let it dry and put the top back on. Hope my review helped!
Riame xx