I was supposed to post this entry AGES AGO...but never got round to doing it so i'll quickly do it now! I went to Zumbo Adriano at The Star to try their famous MACARONS....YUM! With my ongoing obsession with those little pieces of joy, nothing stopped me from trying their unique flavours. Here is the site: http://adrianozumbo.com/ Macarons were all $2.50 which i think was reasonably priced seeing as they're quite famous and sought after.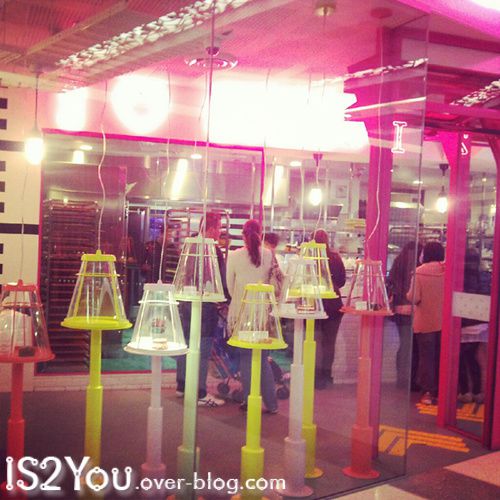 Adriano Zumbo is no ordinary patissier. His creations elicit admiration from critics and the public alike and for good reason; they're unique in concept and execution – quite simply, you won't find anything else quite like it in Australia. Inspired by the world around him, his desserts tell a story or take on the personality of their namesakes. Whether it's Lukas Rides the Tube or Escape From a Columbian Rainforest; Adriano's fertile mind, exceptional skill and natural curiosity for unlikely ingredients are his biggest assets.
The shop is small and really cute and colourful! All the people lining up were surrounding the macarons. The macarons flavour change every now and then since usually all flavours are only for a limited time so better get them fast!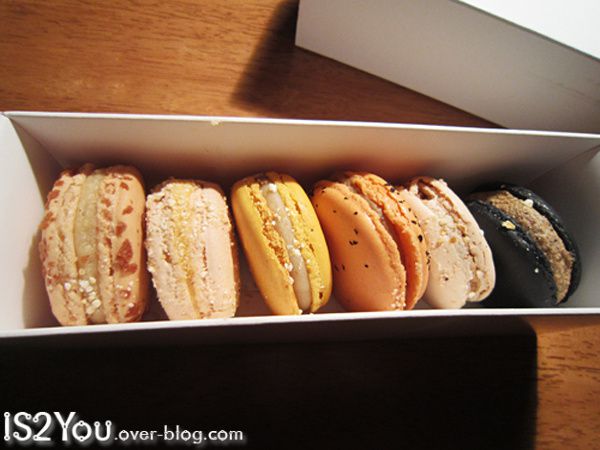 The flavours i bought (from left to right):
-Pancake and Maple Syrup
-Salted Butter Popcorn
-Banana
-Peach Ice Tea
-Mont Blanc
-Blackened Vanilla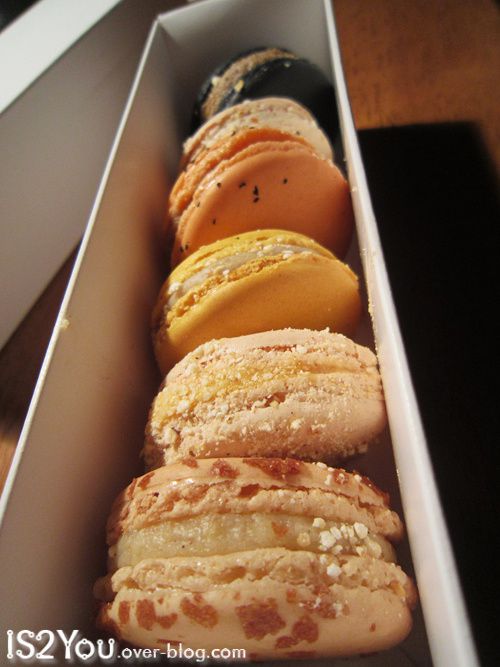 The macarons weren't crunchy on the outside but rather soft instead however that didn't bother me because the inside filling tasted amazing....very smooth, velvety....and unique.
My ultimate favourite was the first one i tried which was Pancake and Maple Syrup...the flavour was extraordinary and truly addictive. Salted Butter Popcorn was also very good and is ranked at the top for me. Banana tasted just like a tastier version of a moist banana cake, delicious. Peach Ice Tea also tasted very similar to the real thing! It was so weird as to how similar they were. I'm not sure what Mont Blanc is made from but i think it's either....pecans or another type of nut. Blackened Vanilla was the worst....i hated it actually so i took a few bites and threw it away, pity though since the rest all tasted fantastic. It tasted like....vanilla flavoured........coal.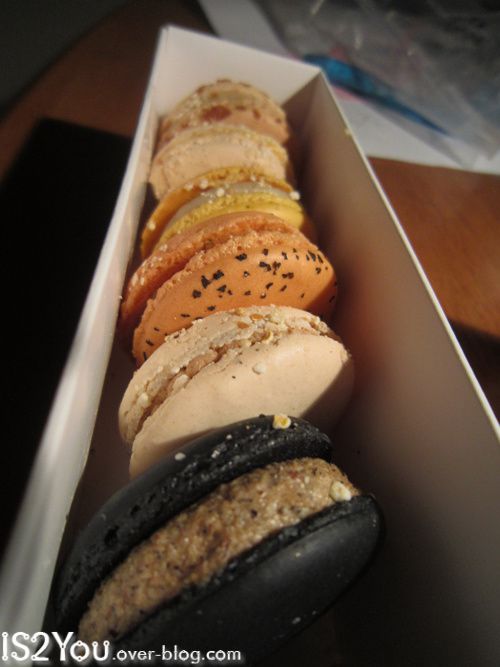 My ranking on flavour:
1. Pancake and Maple Syrup
2. Salted Butter Popcorn
3. Mont Blanc
4. Banana
5. Peach Ice Tea
6. Blackened Vanilla
Make sure you check this place out!!
Address:
Shop 1, Cafe Court
The Star
80 Pyrmont st
Pyrmont, NSW 2009
Entry Via Edward St
OR any of these other locations
http://adrianozumbo.com/locations/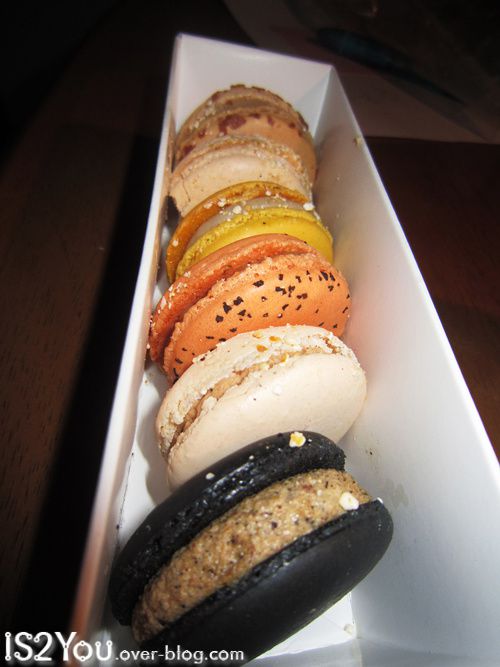 Riame xx