And another food post comes
Hello everyone! I'm still in exam period but i thought i might do a post to update my 'Just Food' category since i haven't done one in SO long! I have LOTS of updates to do after my last exam so just wait til then ^^. I recently also ordered 2 pairs of lens from Pinky Paradise http://www.pinkyparadise.com/Default.asp which i will review as soon as i get them! Thanks for readings :]
Daily Food Splurge (Restaurants will be listed below the pictures)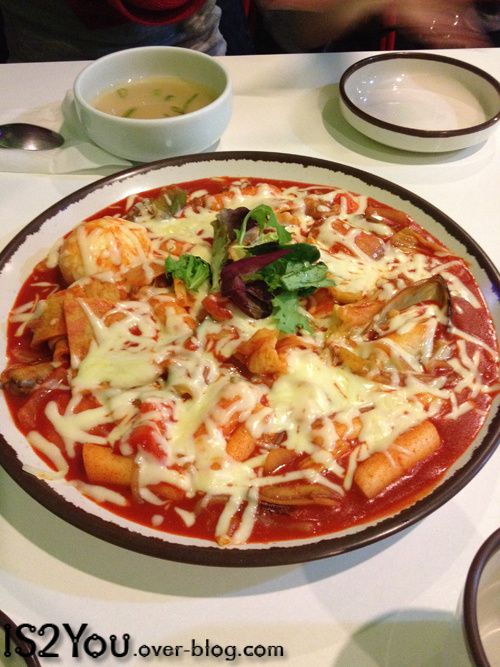 Ddukbokki with cheese! YUM. Sadly i don't remember the name of the restaurant but it's located in Strathfield and you walk up these stairs to the restaurant...and the walls are green >_< that's all i got..sorry D:
Teriyaki Bowl...also forgot the restaurant name but it was for my friend's birthday. The restaurant's food wasn't that great but i think the shabu shabu there is famous since i saw many people order that.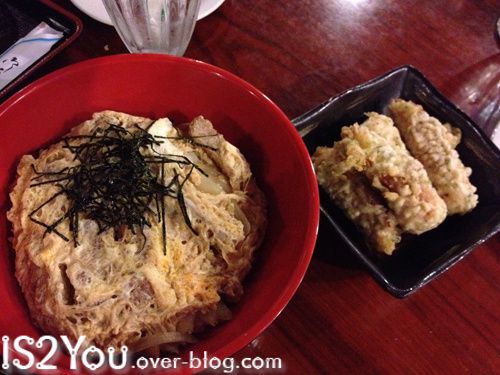 Tonkatsu Bowl and fish cake with cheese. Both tasted okay however i didn't really like the tonkatsu bowl. Same restaurant as above.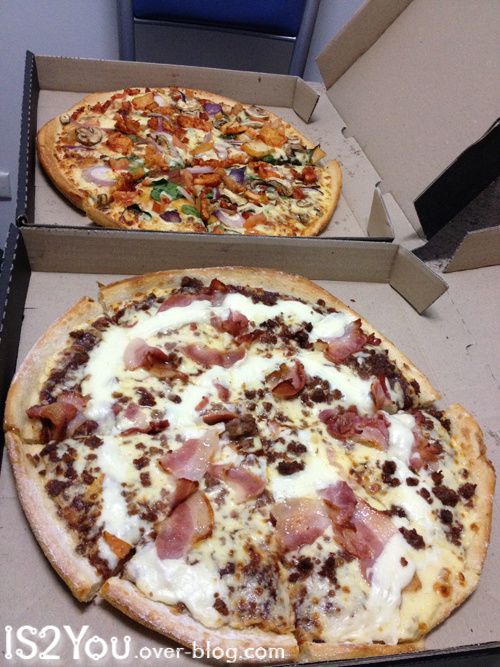 Dominos Pizza! Double Bacon Cheese Burger is at the bottom and Spicy Chicken with tom yum sauce at the top. So yummy!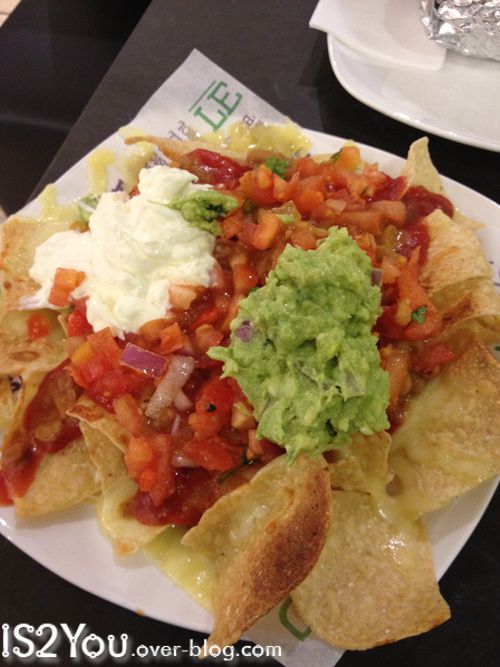 Nachos at Salsa's. They have to die for chips so make sure to try that out.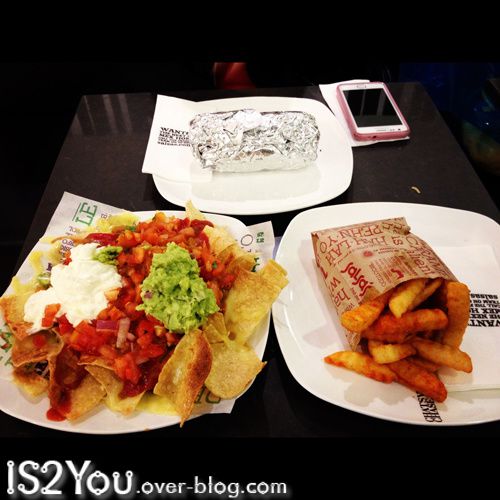 Burrito, nachos and crinkle chips at Salsa's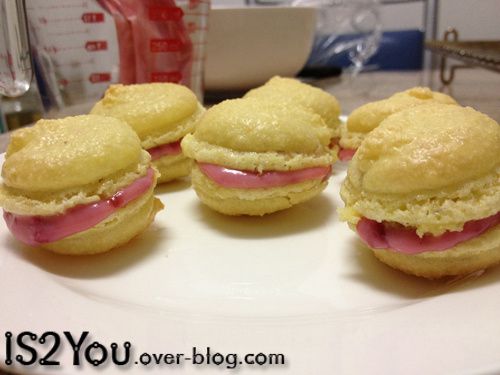 My first attempt at macarons. The mixture was too thick so they look like blobs however they tasted nice. I used yellow food colouring for the shells and made a white chocolate raspberry ganache centre. It's very hard to make perfect macarons on the first try so to anyone out there whose made them and failed, don't give up! It'll become easily the more you make it.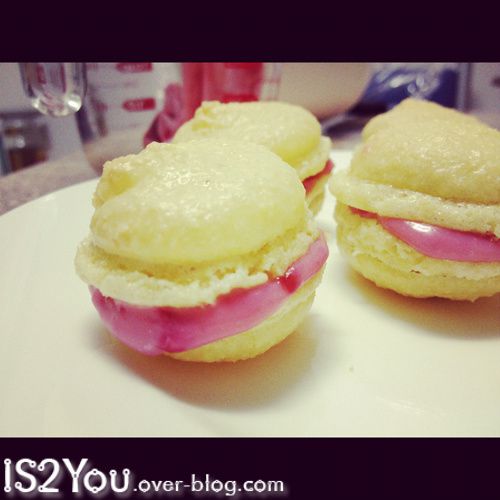 Edited photo of the macarons ;)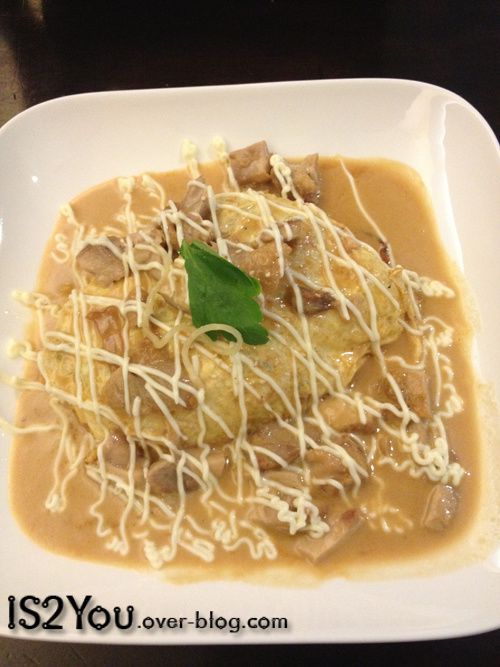 Creamy Teriyaki Chicken Omelette with rice in the middle from Takeru. One word: WOW. This surprised me since it doesn't look very appealing however it tasted amazing. Really worth trying however i think it's only for a limited time.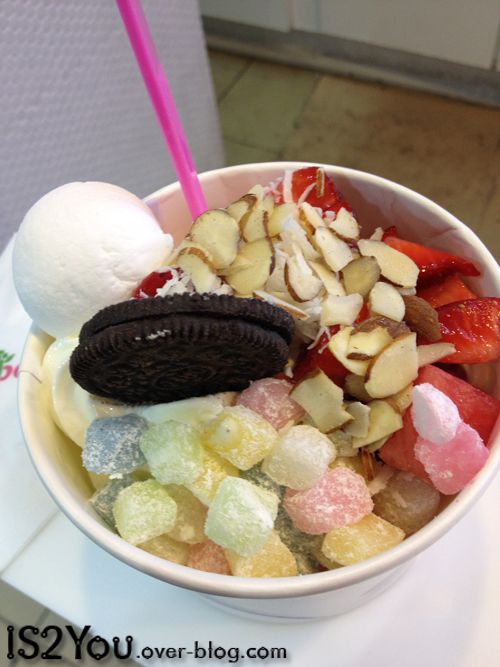 Definitely becoming obsessed with froyo. It's EVERYWHERE. This was from Yogurtberry and it has almond flakes, shredded coconut, coloured mochi, an oreo, strawberries and a marshmellow.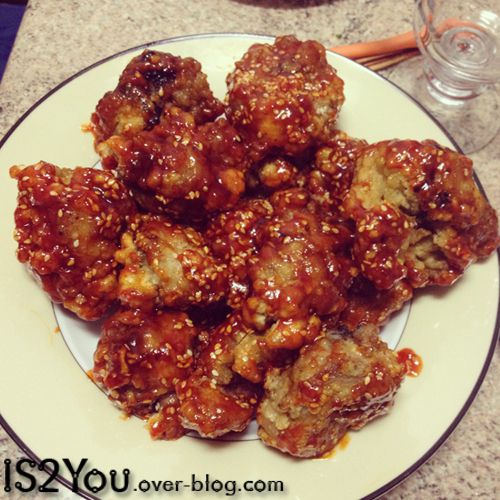 Fried Korean Chicken anyone?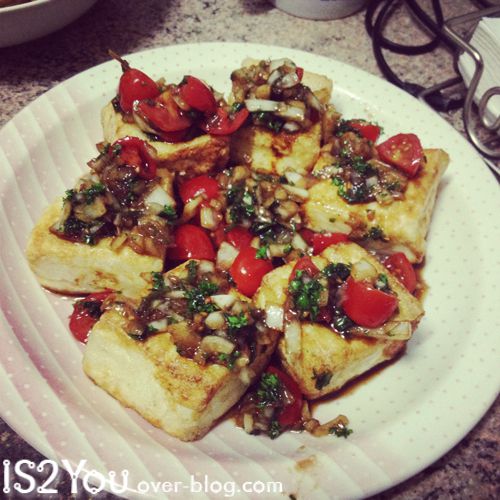 Japanese Tofu Steak. Healthy apart from pan-frying the tofu.
Hope you enjoyed my pictures!
Riame xx