Hey guys~~
I'm leaving in 2 days...wow time had flown past...it's already nearly been a month since i finished my final exam...actually it'll be exactly 1 month when i go overseas~ 1 month gone~ 3 to go~
I have a review on the Gossip Aqua lens that i bought from Pinky Paradise awhile ago~
Review: Barbie Gossip Aqua
Diameter : 14.5mm
Water Content : 38%
Base Curve : 8.6mm
Comfort: 7/10 I haven't worn this for a long time yet so i can't say much except that the comfort is just ok...it wasn't as comfortable as i thought it would be though.
Colour: 8.5/10 Very pretty colour~ It's a dark blue with a yellow/orange ring on the inside of the lens that does make it look more fake but it gives it a nice touch. These lens are pretty unique and look great under flash as well as in natural sunlight. They look nothing like the advertisement photo above, no...where near. It should be called Gossip Blue...not Aqua.
Naturalness: 6/10 Asians just don't have blue eyes....so this isn't very natural although it isn't freakish looking like some of the effects of blue lens~
Enlargement: 8.5/10 These lens are huge for 14.5! Seriously, i was really surprised on how much bigger they looked compared to my Max Pure Browns, maybe that is also why the comfort wasn't that great. It reminded me of my DM23 Violet lens which were also huge for 14.5cm. However these are more natural looking whilst my violet lens were really dark so they looked almost black in my eyes which is freaky.
Overall: 7.5/10 Slightly disappointed at this purchase because i had high expectations for it but the lens are pretty so in the end, it's not too bad. The design on them is very detailed and unique which i do like and even though they aren't as comfortable as i thought they'd be, it's still better than my Geo lens. Make sure to wear makeup with these lens to balance out the enlargement but maybe that's just me since my eyes aren't very big~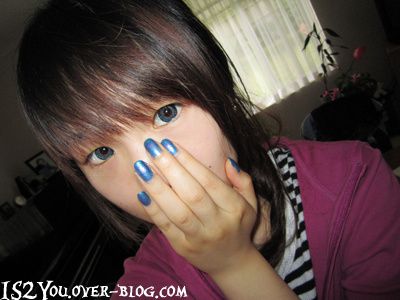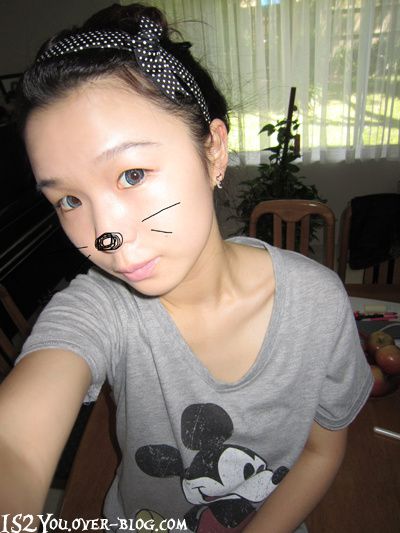 Riame xx