Hi guys! I bought this boohoo.com haul AGES ago but haven't reviewed it yet so i'll do that quickly first before my other upcoming posts.
Okay so i bought:
-Camo Jacket in Size M (can't find it anymore)
-Halter Long Bodycon Dress in Olive Green Size S (can't find it anymore)
-Lucy Oui Moustache Drop Arm Vest in White Size S/M HERE
-Leopard Print Creepers (can't find anymore)
Thoughts:
The quality of the things i bought were worse than expected except for the dress which i absolutely LOVE. The dress was definitely worth the money and i got it shortened since it nearly touched my ankles. The material is also very soft and just feels so comfortable. The oui top was really cheap and it's alittle see through. It's very loose but i guess i can wear it if i have a singlet inside. It just feels too naked without it. The camo jacket is okay but they only had medium so it's big on me which doesn't look very attractive. The material is also quite stiff. The creepers were a huge disappointment as they looked so good in the pictures. They are of bad quality, super light, stiff and just uncomfortable. I don't think i'll ever buy shoes from boohoo again but i think the clothes are okay if you choose well. The shipping was decent and everything else was okay. I'll probably buy again from boohoo if i see something i really want but other than that...probably not.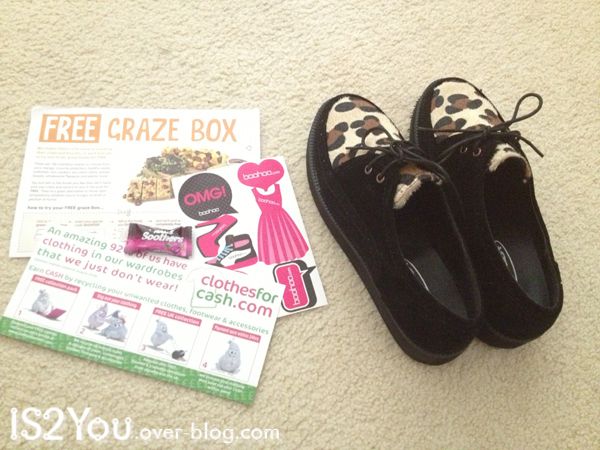 It also came with some stickers and some freebies on paper but that was of no use to me since i don't live in the UK.
Riame xx