Candy Doll Mineral Powder and Highlighter
Hi everyone! I've been really tired recently since i haven't been able to sleep properly at night...No idea what the reason is though...I just feel so exhausted ~_~ however I did come around to finally being able to review my Candy Doll Mineral Powder and Highlighter that i got from Sasa AGES ago. Enjoy guys!
Review: Candy Doll Mineral Face Powder in 01
Candy Doll Mineral Powder is blended with particles of different size to uniformly cover pores. Since it hardly causes unevenness after being applied to the skin, the coming off of make-up is not likely to happen. It keeps make-up fresh for a long time. It is also very good for touch-ups.
Good Part:
♥ Doesn't make me breakout
♥ Blends with my skintone
♥ Makes face look matte
♥ Made from minerals
Bad Part:
♡ Needs to be applied several times if face is oily
♡ Skin becomes flaky is not moisturised well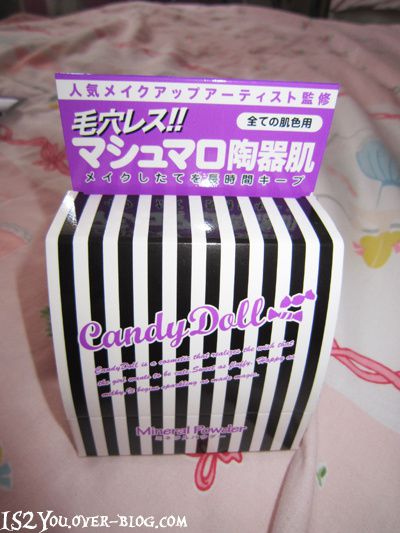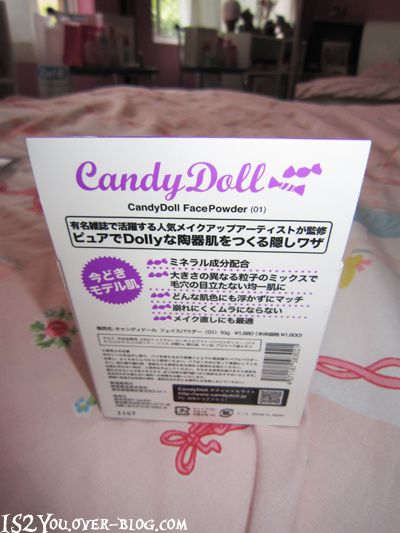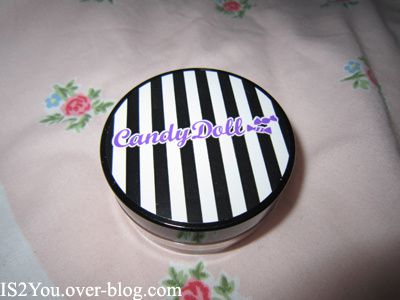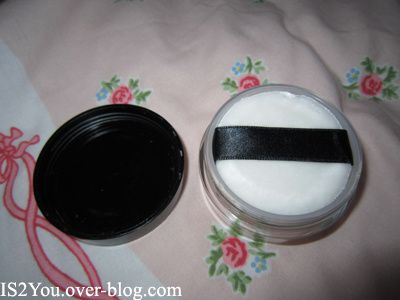 The face puff is easy to use and actually provides an even layer of powder over the face if done well.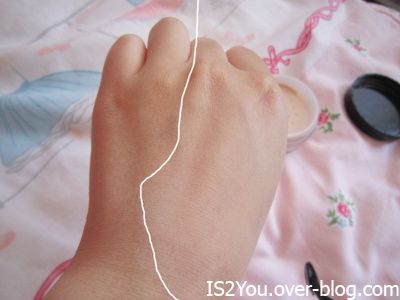 Left side is no powder while on the right side i used powder as you can see above. The right side looks lighter and it covers my pores as well.
Overall: 9/10
Good powder!! This mineral powder is great to use after you have applied your BB cream or foundation for a finished matte look. It blends well into my skin but from everyone i know who have used this, no one has complained about the colour...it seems like it'd be suitable for everyone except the very tanned people. I've never applied this powder on my face more than once in a day since i have another powder that i re-apply every now and then because i think this would make my skin abit dry and flaky if applied too often. This is great for people with normal skin and is also suitable for combination and oily skin types however please note it does not last all day. Another big plus is that i don't break out from using this powder :]]
Review: Candy Doll Cheek Color Highlighter in Marshmallow Purple
Candy Doll Cheek Color creates a sweet face and makes you as lovely as a doll. It leaves your skin looking delicate, fair and soft with a good complexion. The silky texture is excellent in showing colour and is not easy to come off. It is added with hyaluronic acid, olive oil and jojoba oil to provide moisturization.
Ingredients:
【Jojoba Seed Oil】hydrates, moisturizes and softens skin.
【Olive Oil】softens and moisturizes skin.
【Sodium Hyaluronate】strongly hydrates.
Good Part:
♥ Not too bright and glittery
♥ Provides subtle but noticeable highlights
♥ Cute packaging
♥ Highly Pigmented
Bad Part:
♡ Expensive for little product
In this series, there are two highlighters which are the purple and beige colour. The rest are for cheeks.
I really needed a highlighter so i thought i'd give this a try :]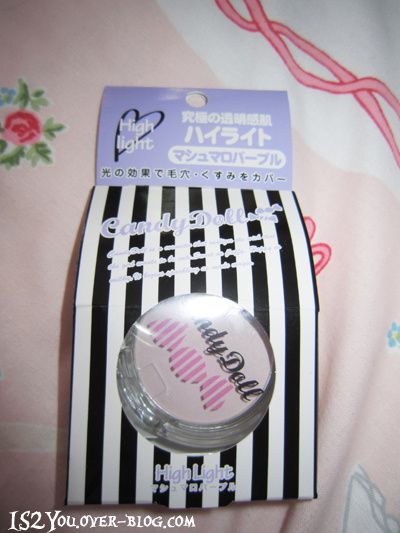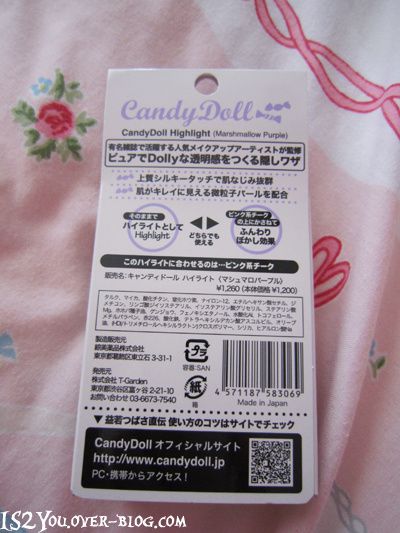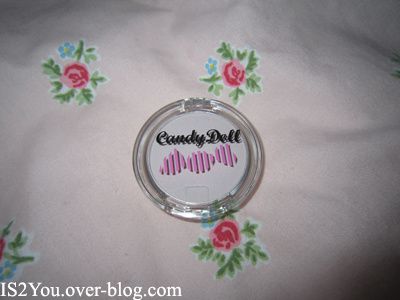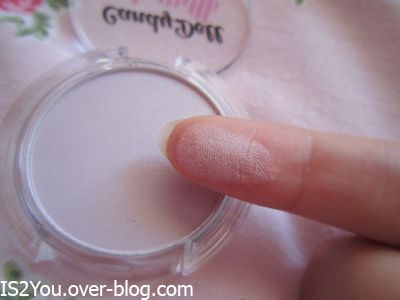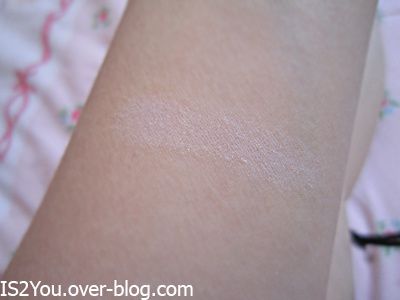 Overall: 8.5/10
I don't often highlight my face but i thought just incase, i'll buy one for when i do need it. This highlighter is just right. It's not TOO glittery or bright so it made the highlights look natural and subtle yet you could see differences. It's better to apply if your finger as you get more product on your face. I got no breakouts or reactions from this highlighter which is always a plus for me. My only complaint is that it is pretty expensive for such a small amount however oher than that...it's great! I really should use it more often but never really have time. :]
Riame xx