Dariya Set up Hand and Body Essence
I need to edit my travel pictures from Shanghai for you guys so i will post up a quick review in the meantime! Still suffering from jetlag even though it's only 3 hours but i just can't fall asleep.... the after effects of a good holiday overseas sigh. Anyways enough of my post holiday depression. You can purchase this product from Sasa.
Review: Dariya Set up Hand and Body Essence
fgf
Good Part:
♥ Adorable Packaging
♥ Pleasant scent
♥ Good for Summer
♥ Handy size
♥ Not oily
♡ It only moisturises temporarily
♡ Alittle watery
♡ Does not come with alot of product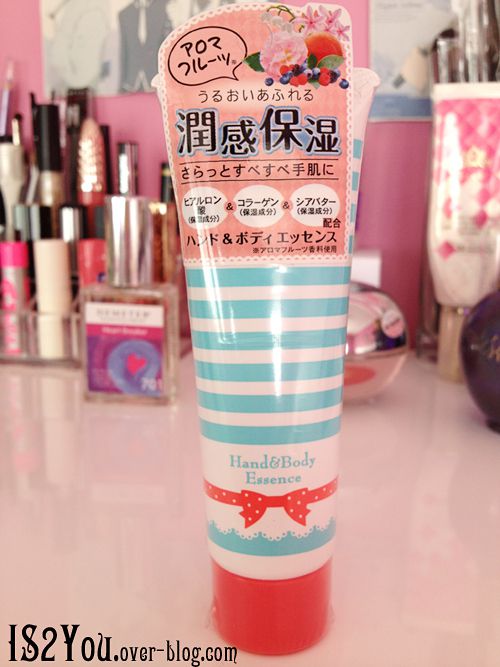 Dariya discontinued or Sasa stopped stocking one of my favourite face mists which is part of this set. I decided to give the hand and body essence a go due to my devastation. WHY DON'T THEY STOCK IT ANYMORE T_T.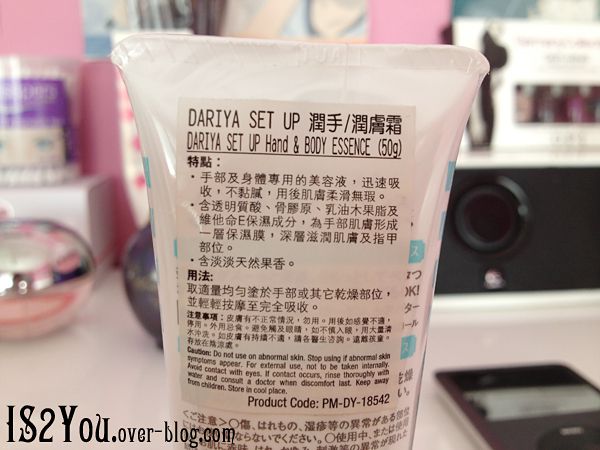 Overall:
-Moisturizing
5
/10
♥ ♥ ♥ This is only moisturising when you apply it but it doesn't last very long since it is only an essence. The product is quite watery and a cloudy colour. Honestly i wouldn't recommend it on the body because your skin will suck it all up and then it will still be dry. It's better for the hands when they are in need of a quick fix of moisture.
-Scent
7.5
/10
♥ ♥ ♥ ♥ This has quite a pleasant smell although i can't quite put my hands on what it exactly smells like. A mix of fruit and hand cream? The fruit scent is very subtle though. The smell also doesn't last very long.
-Consistency
6
/10
♥ ♥ ♥ Quite watery hence being an essence. The good thing is that it isn't oily or sticky so your hands feel refreshed after you apply it.
Overall:
6.5
/10
♥ ♥ ♥ ♥ I liked this product although i wouldn't buy it again. I think it's good for summer when you just need a quick refreshment for your hands or for people with dry skin who need to apply several layers of cream so this essence would make a good base. It's a good size to bring in your bag and it smells quite nice! Anyone who wants a non-oily/sticky hand essence for instant refreshing moisture should at least try this. My hands are incredibly dry hence this product isn't suited for me but otherwise it's not bad.
Riame xx