Dolly Wink Natural Girly Lashes No. 3
After a million years, i've finally come round to using my Dolly Wink No. 3 Natural Girly eyelashes and boy was i surprised at the results...wished i had tried them sooner.
Review: Dolly Wink Natural Girly No. 3

Koji Dolly Wink Eyelash (Natural Girly) comes in an elongated thin lash strip which is soft yet gives outstanding curling effect. The texture of the lashes is very similar to real lashes which make it easier to use with lower chance of allergies. This lash can create a cute look for you with sharp and defined eyes.
Good Part:
♥ Light and soft
♥ Comes with eyelash glue
♥ Very natural looking yet noticeable
♥ Pretty packaging
♥ Comes in a pack of two
♡ Expensive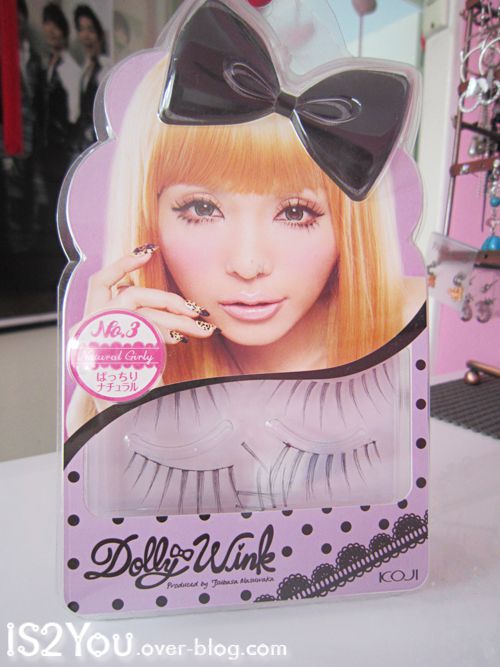 I already cut one pair of lashes so the little bits of the leftover lashes are still in the packaging so it isn't broken!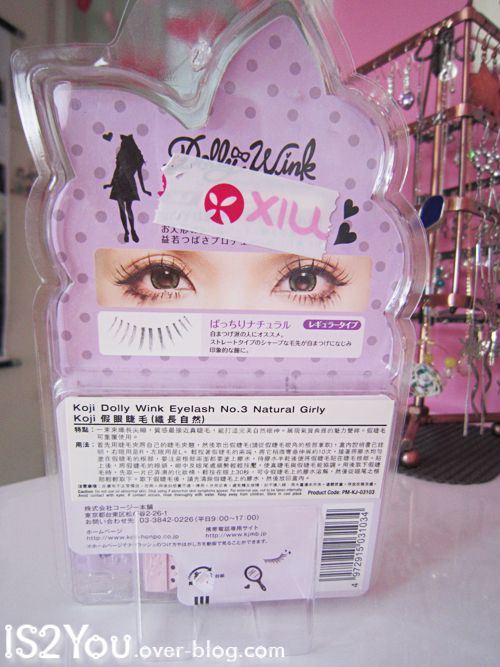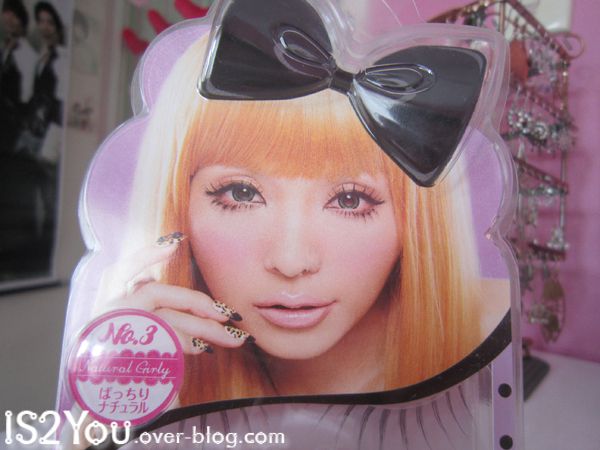 Close-up of Tsubasa's huge and pretty eyes @_@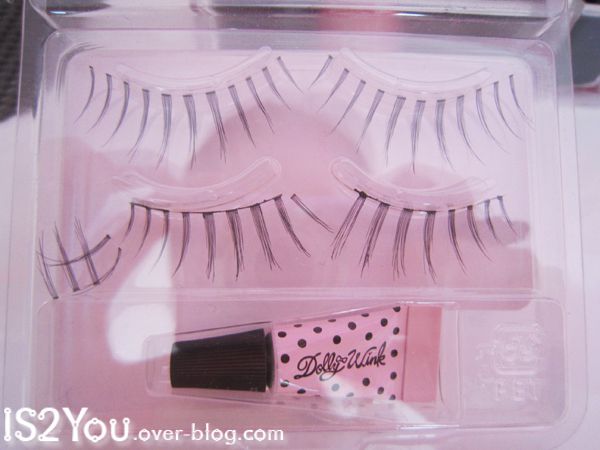 These look super long but come out very natural looking once you put them on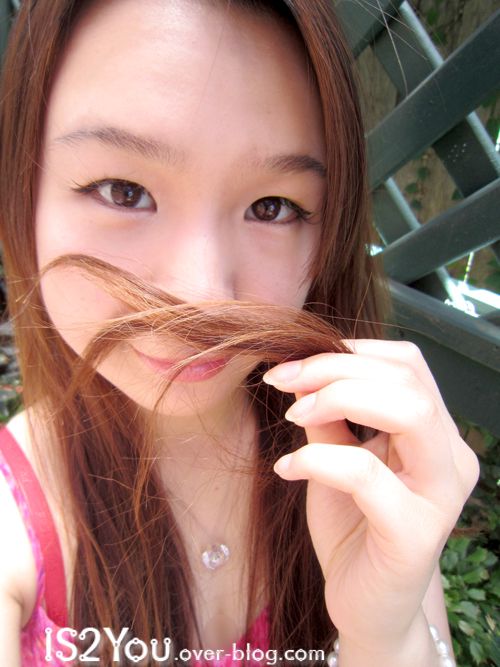 In this photo, the lashes look basically like mine but curled however in real life, they are more dramatic and from the side view...the lashes look really long but for heavier eyelids (single eyelids or double eyelids that aren't very noticeable) these look great as they don't appear as dramatic as those with completely double eyelids like Tsubasa.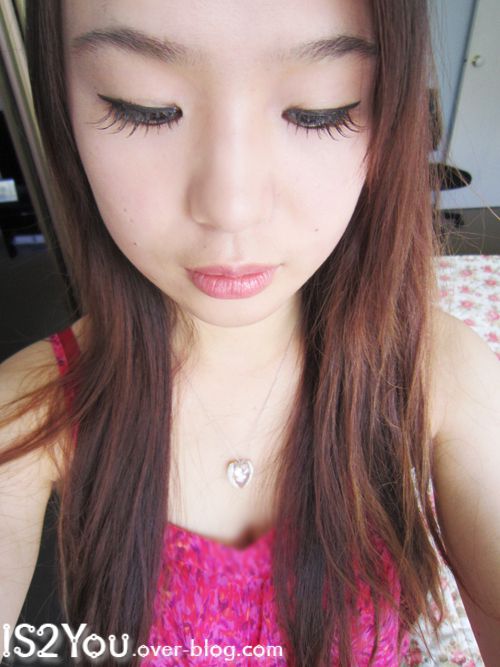 In this view, you can see just how long these eyelashes are.

I took a close-up shot of my eyes so you guys are able to see more clearly what the eyelashes look like on my eyes. I look slightly cross eyed though...hahah ><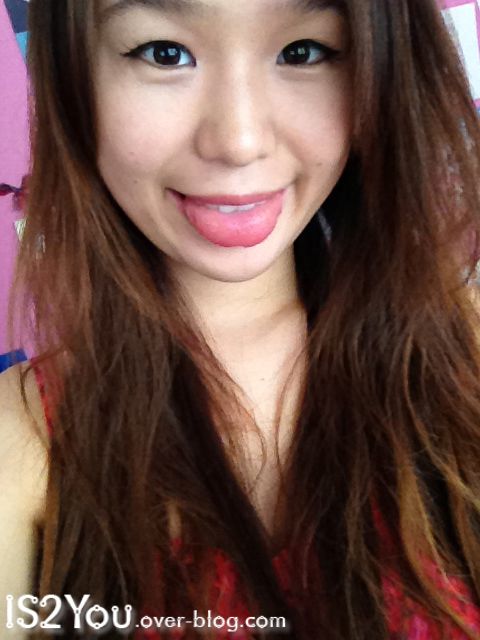 I took a few extra shots on my iphone but the lashes didn't turn out so well in them like my digital camera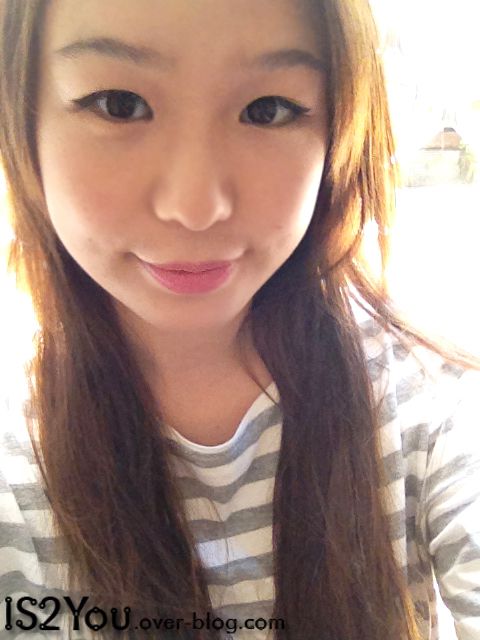 I got lazy since i did this at home and wasn't going out so i just decided to change into my 'home clothes' hence the different tops i'm wearing in the photos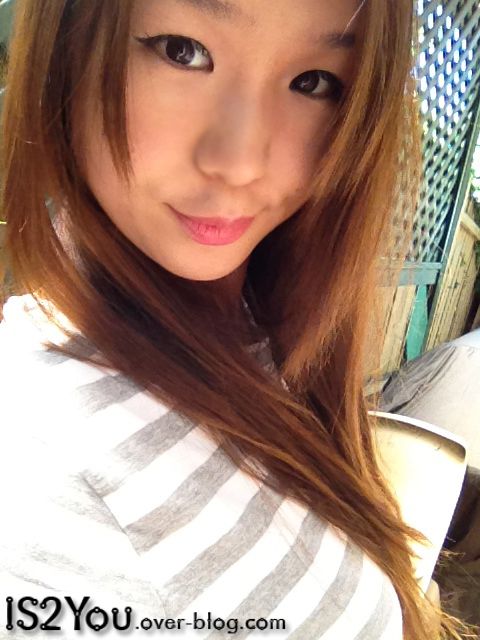 -Strength/Endurance
8/10
♥ ♥ ♥ ♥ Dolly Wink lashes are generally quite strong and don't break easily but that doesn't mean you shouldn't be careful with them since in the end, they still are fake eyelashes that are stuck on a plastic band and it will rip if you use too much strength. So far i've only worn these twice and they still appear to be in good shape so we'll see how it goes. I think maybe after 5 wears...it'll start breaking but who knows, they just might surprise me.
-Naturalness
8/10
♥ ♥ ♥ ♥ I love the fact that these eyelashes still look natural and dramatic at the same time. From the front for my eyes, they looked natural however from the side and top...they look super long and give my eyes the oomph it needs. They might look more dramatic on strong double eyelids though but for monolids or hidden double eyelids..you'll notice how natural they can look.
-Comfort
9/10
♥ ♥ ♥ ♥ ♥ Quite comfortable...since the lashes aren't too thick...they are more comfortable than most of my fake eyelashes which i'm glad about.
Overall:
9/10
♥ ♥ ♥ ♥ ♥ I really like this particular style out of the Dolly Wink Eyelashes...actually it has become my favourite..i'll definitely be wearing these more often so make sure to check this out at your asian cosmetic store or Sasa since it's worth it!
Riame xx