Dolly Wink Sweet Girly Lashes No. 2
Hi guys! I'm in the most 'don't want to study mood' and i have the most assessments next week since this year! Bad luck i tell you....or maybe i'm in this mood since i know i have alot due soon. The human brain is a strange thing. Anyways i'm finally going to review one of my Dolly Wink lashes since i haven't reviewed any of them yet. This was because i always forgot to take proper photos with them on. I'll probably review the other two i have sometime in the future. My auntie bought this one from Sasa in Hong Kong! You can buy it from www.sasa.com
Review: Dolly Wink Sweet Girly No. 2
Koji Dolly Wink Eyelash (Sweet Girly) is soft and light. Its texture feels just like real lashes. Each lash is defined and a perfect add-on to your sweet look. The center part of the false lash appears to be denser and gradually longer, making your eyes sharper and darker, adding extra girlish charisma to your look!
Good Part:
♥ Light and soft
♥ Comes with eyelash glue
♥ Pretty packaging
♥ Comes in a pack of two
♡ Expensive
♡ Doesn't look as good on smaller eyes/single eyelid
♡ Felt heavy on the eyes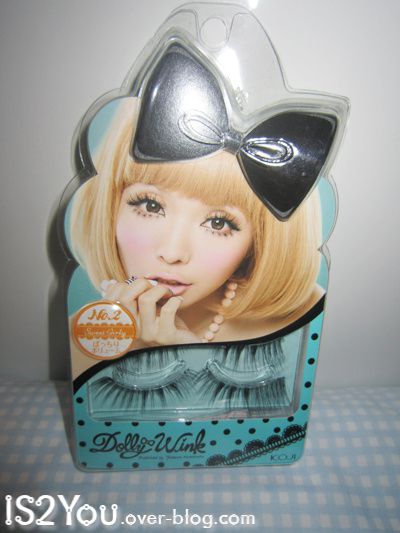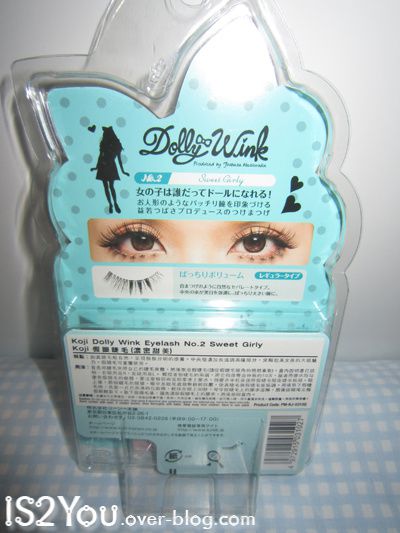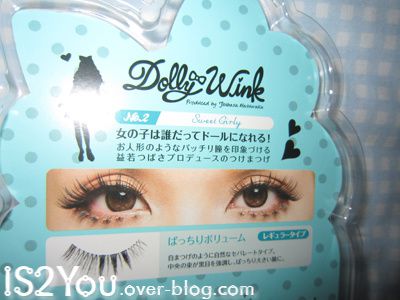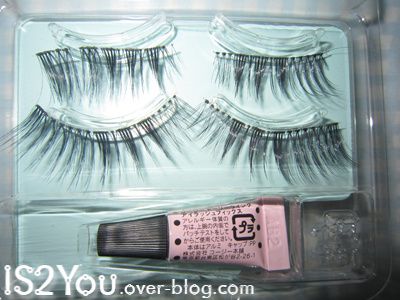 I used the ones on top. They're shorter since i cut them.

Green and Turquoise Makeup With the lashes on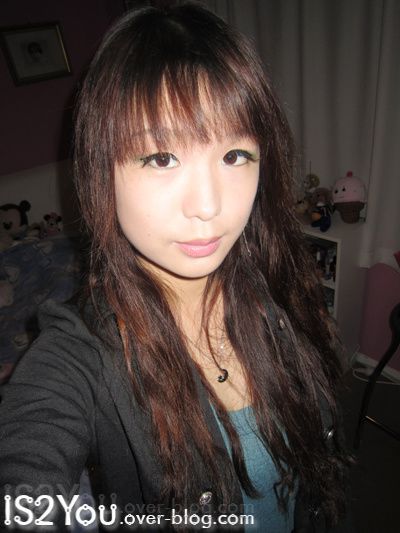 When i have them on, it doesn't look anything like Tsubasa's eyes since i only have 1 double eyelid and even then it's not as vibrant as on Tsubasa.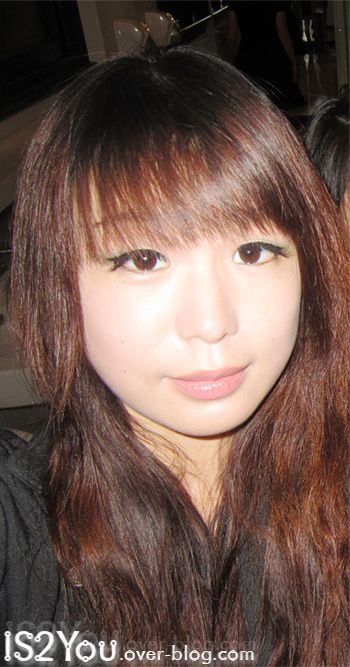 They made me look abit...sleepy.
Overall: 8/10
These lashes are really good quality and i love the fact that the back part of the lashes are invisible, as in what the eyelashes are attached to. It's very light, soft and flexible so ii didn't hurt when i wore them although i could feel them but that's the same for all eyelashes. The eyelashes didn't really look that good on me since they kind of drooped down due to my eyelids making me look sleepy. The eyelash glue is pretty good but the glue takes awhile to dry and it comes out white. It's supposed to turn clear after it has dried but some bits here and there were still white so i just had to use eyeliner to fill those in. The best part of the glue is that you can peel it off easily. For another eyelash glue i have, the stickiness is amazing but it's so hard to take off and i usually end up ripping my fake eyelashes. Although it's expensive, the quality is good so you can re-use it several times. I wouldn't recommend people with small, single eyelids to buy this since they may be abit too heavy and give off that sleepy look but of course that just may have happened to me and who knows, you may look amazing with them on no matter what your eye size is. I'll keep these for my dramatic makeup outings :].
Riame xx