Hi guys! I had a request to do an OOTD with flip flops so i did that and wore it to my friend's new apartment :]. Another OOTD is included which i wore yesterday to have lunch with my friend~ Enjoy!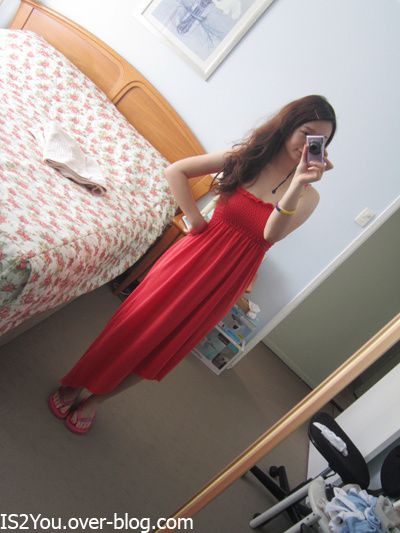 I tried cutting this dress on the side to make it look more 'sexy' but as you can see, it failed miserably...
What i'm wearing:
-Bright Orange Summer Maxi Dress
-Hot Pink flip flops
It's a really simple look~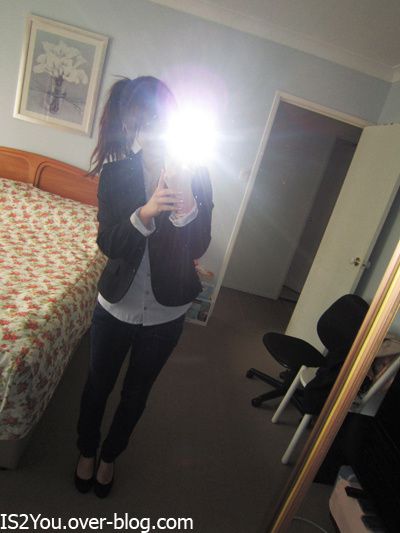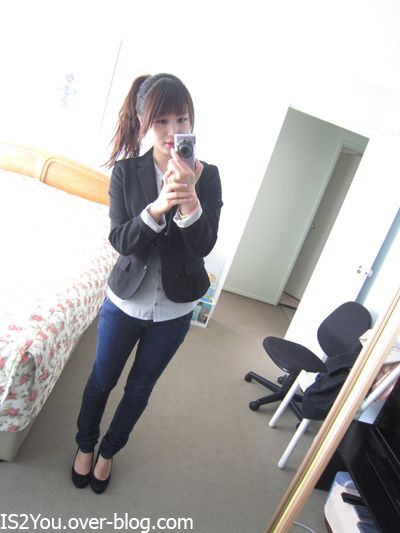 What i'm wearing:
-Frilly Sailor top from Valleygirl
-Black blazer from H&M
-Dark blue skinny jeans from Valleygirl
-Black pumps from a shoe factory
Just a note~ As you can see in the photo above, my hair is shorter and also not wavy anymore. The perm failed because the rollers i used didn't work but instead made my hair frizzy because of the velcro material. It is now more dead and also dryer however my hair is not straight which is the small plus. It's also easier to style and hold curls because of the permed effect. I'll still post up my perming method since it works but it just failed because of the rollers i used.
Riame xx