Hello!
I had a funny night~ Hahaha
Had lots of homework to mark off at tutoring and
today was the deadline. If I couldn't mark off
everything then i'd have to pay money on top on
what i already pay (so damn expensive) to get
more help in marking everything off. Anyways due
to the overload of booklets i had to mark, i missed
my bus, my tutor had to stay behind which he wasn't
getting paid for...hahah he wanted to basically kill
me. To top it all off, the bus i missed was the last bus
and when i called my dad to pick me up, he said he
wasn't going to come. LOL As well as wanting to kill
me...ohh funny night~ Anyways! Back to my review on
EOS Adult Brown from pinkyparadise.com that i got
ages ago but never got around to reviewing which i will
do now :]
Review: EOS Adult Brown
Diameter : 14.0mm
Water Content : 38%
Base Curve : 8.6mm
Comfort: 6.5/10 Rather drying~ My eyes felt really
dry after wearing these lens for a long time but
it's okay for maybe under 5 hrs. I could also
feel the lens in my eyes constantly but it
wasn't painful or anything.
Colour: 7.5/10 Hmm...the colour is closer to the 1st
picture than the 2nd one. It's a darkish hazel shade
with dark brown patterns and it sort of glistens under
the sun :P
Naturalness: 8.5/10 Actually more natural looking
then i thought it would be. It doesn't look too fake
yet it makes your eyes look lighter and brighter.
Enlargement: 6/10 Hardly any enlargement as it is
only 14.0 mm so it is more natural looking.
Overall: 7.5/10 I like these lens even though they
aren't the most comfortable ones. They look nice
when you're going for the natural look so i wear
these lens occasionally :] Only thing i wished
was it would feel more comfortable!

Flash No Flash
Omg...i'm so sorry for the terribly gross no flash pic...i took
it on a day when my eyes were really sore, not from the
contacts so not to worry~ It also came out blurry :3 and i didn't
take anymore because all i wanted to do was take the lens
out! Sorry again, i hope you can forgive me ^~^''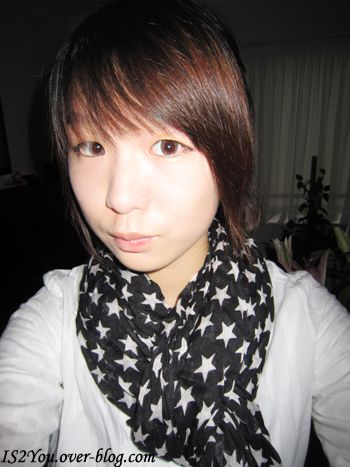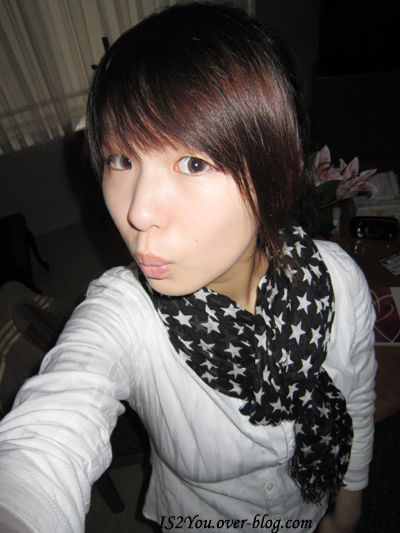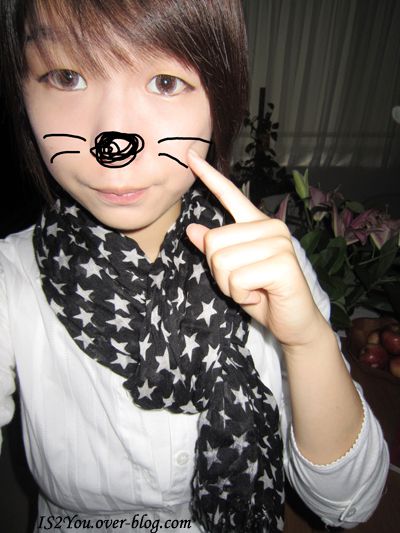 Riame xx