Hi guys! It was recently my friend's birthday so we went out to celebrate it with her. This is the outfit i put together. It can be worn during the daytime since it's quite casual.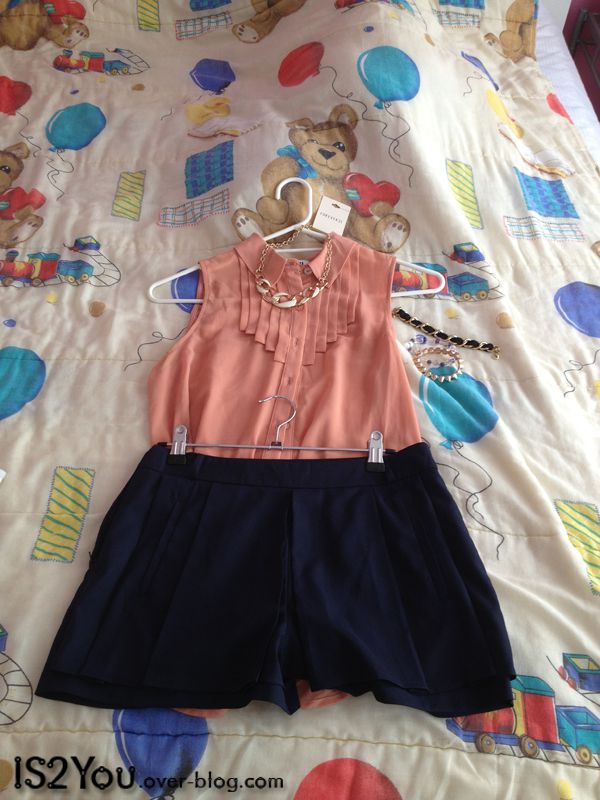 What i'm wearing:
-Forever 21 Peach Sleeveless Top (Shanghai Store)
-La Chapelle Sport Navy Pleated Shorts
-Forever 21 Necklace and Spiked Bracelet (Shanghai Store)
-Cotton On Black Chain Bracelet
-Purple and Clear Crystal Bracelet (received as a gift)
-Chica Booti Cream and Gold Belt
-City Life Purple Bag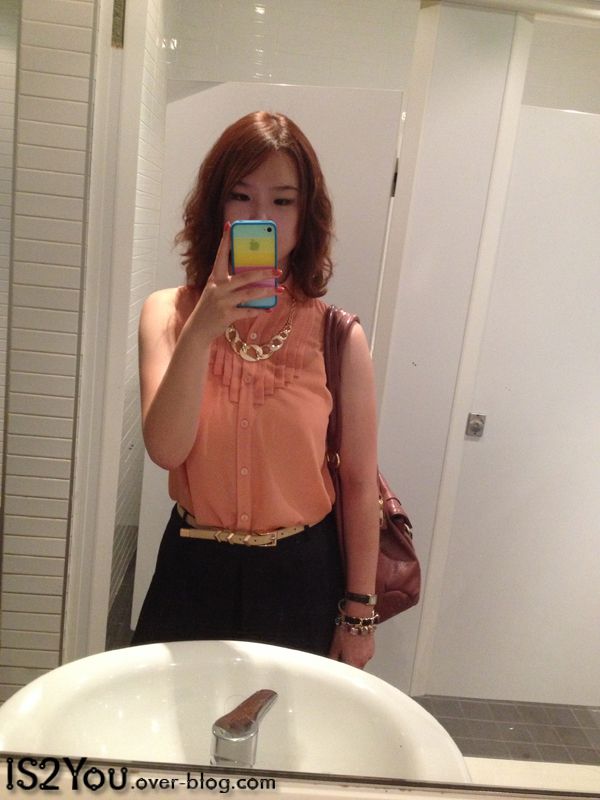 I cut, permed and dyed my hair! I like it but sometimes it just won't stay the way i want it to.
Riame xx