Hi guys~
I have a review on my Geo CK-109 lens that i got not too long ago.
I graduated~! Wooo~~ I didn't think i'd cry but i ended up balling my eyes out twice...it was so embarassing and i really don't want to think about it~ It's the end of high school. You don't know how sad that sounds...i just thought over and over again...i won't be having to go to class everyday anymore...i won't be able to see everyone at school anymore and it's just so sad to think about it. Well....we must all most on in our lives and i think it's time for me to move on yet i do not want to..i think the feeling will pass by but i've had many great high school memories that i'll never forget. :'] Now...all i have to do is get a good atar which i will be working towards for the time being.
Review: Geo CK-109
Water content: 38%
Diameter: 14.0 mm
Base Curve: 8.6
Comfort: 5.5/10 Not very comfortable...i could constantly feel the lens in my eyes and it was very drying so i had to use my eyedrops often.
Colour: 5/10 It's just black...like normal black circle lenses~
Naturalness: 7/10 Since the lens are only 14.0mm, it was somewhat natural but let's face it guys, black lenses really aren't natural no matter how big they are...having black eyes just is alittle scary although some ulzzangs can pull it off :P
Enlargement: 6/10 Not alot of enlargement since it was only 14.0mm but enlargement is still noticeable~!
Overall: 6/10 These are my only black circle lenses at the moment and it isn't the worst although i wish it wasn't so drying...that's my only complaint, everything else is ok~! I'll wear these lenses for short periods of time only or i think my eyes will have its water content sucked out. I've realised, all my Geo's are quite drying >~<.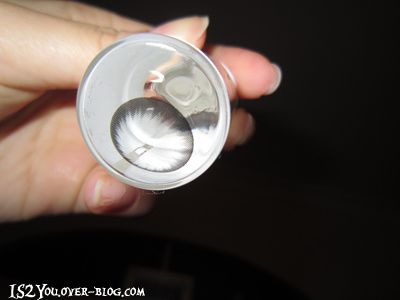 Flash No Flash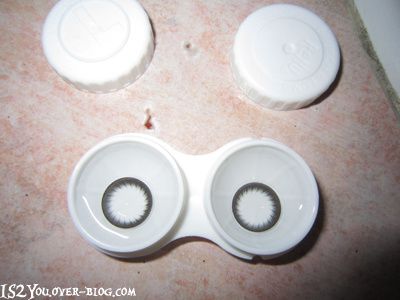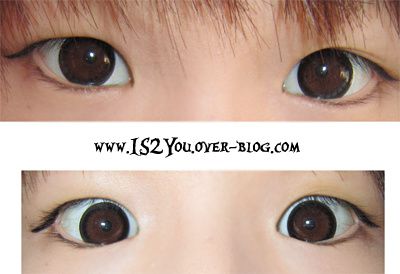 Close ups of the lens in my eyes~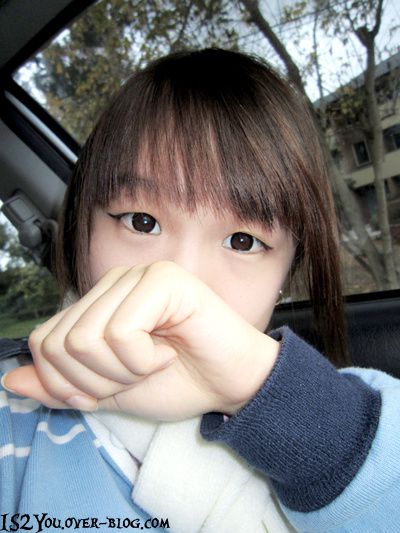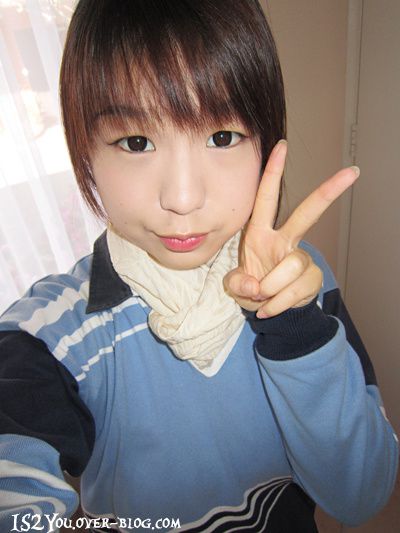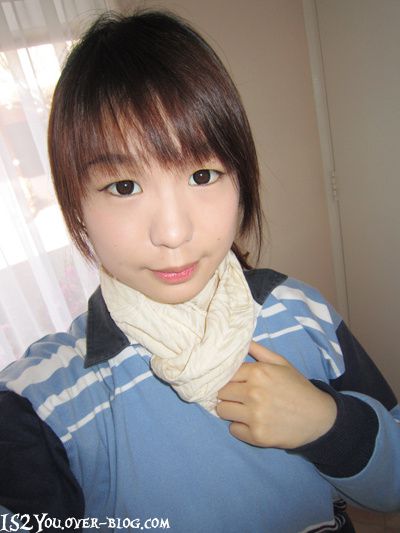 Riame xx