Hey guys~
Just wanted to post a quick tutorial of gradient lips.
It is becoming quite popular now and is a great way
to lighten up your lips and give it more colour without
making it bright and unnatural.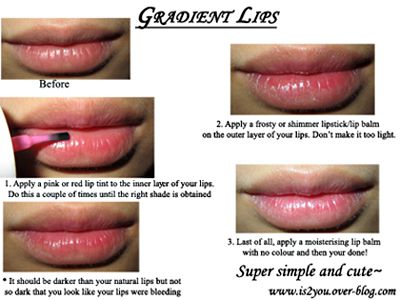 1. Apply a pink or red lip tint to the inner layer of your lips.
Do this a couple of times until the right shade is obtained.
Note*It should be darker than your natural lips but not so dark
that you look like your lips are bleeding.
2. Apple a frosty/shimmer lipstick or lip balm to the outer layer
of your lips. Don't make it too light.
3. Last of all, apply a moisturising lip balm with no colour and
then your done!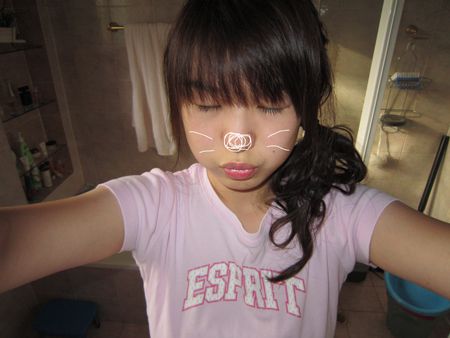 With the gradient lips~
Enjoy and back nxt time!
Riame xx