Hey guys! I've been dying to try high tea since forever and finally got to try it from this cute little Irish tea shop that sold a slightly cheaper one since the sweets section only consisted of handmade candies instead of desserts. It was a good first experience but i hope to try different ones in the future that consist of yummy desserts!
For this OOTD, i didn't really go semi-formal since the tea shop was more of a comfortable and relaxing environment rather than a fashionable and classy one.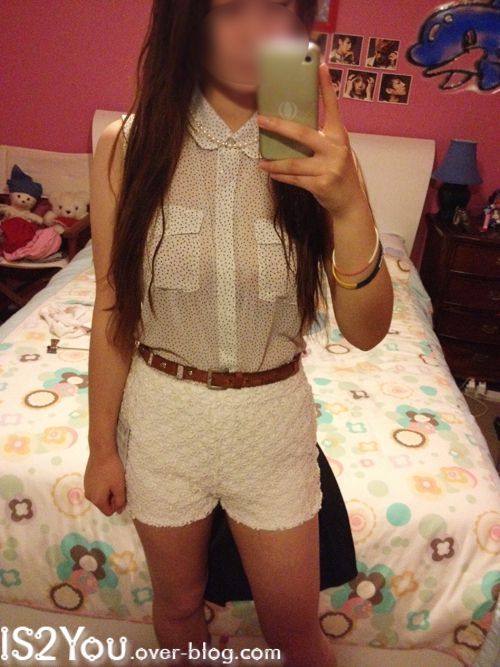 This was the night before when i was deciding on what to wear. You can see i still have my tag on the shorts...hahaha
It was surprisingly cold the next day so i had to wear something over my outfit..sadly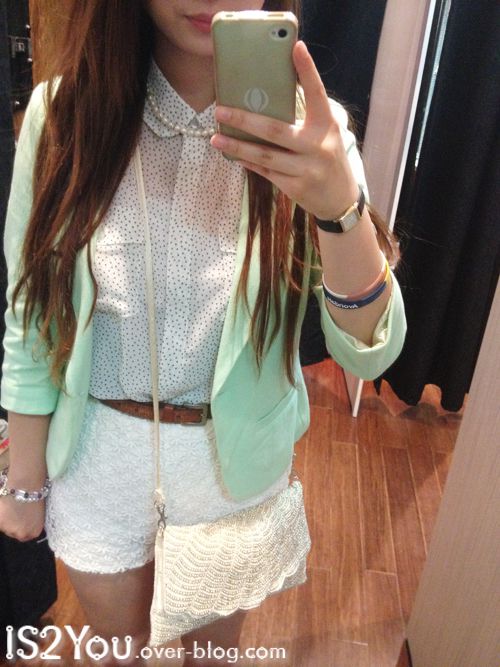 Omg.....i just realised i was still holding a Hungry Jacks paper bag in the photos......hahahahah so embarassing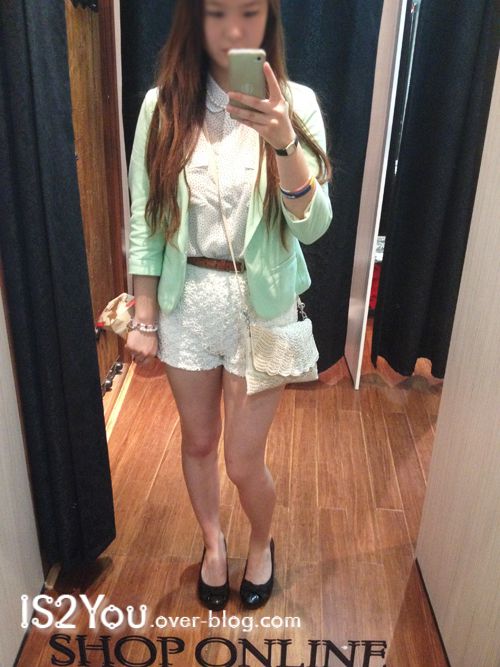 What i'm wearing:
-Cotton On White Polka Dot Top LINK
-Valleygirl Mint Green Blazer LINK
-Zara White Floral Lace Shorts LINK
-Black Bow Mini Wedges (from random store in China)
-Country Road Brown Belt LINK
-Forever New Gold and Cream Beaded Clutch LINK
-Purple and Clear Crystal bracelet (received as a gift)
-Stylenanda Pearl and Star Chain bracelet LINK
-Pearl and crystal necklace (received as a gift)
If items are no longer available, the links will bring you to the main websites or the categories that they are in.
I'll do a separate post on my high tea experience and include photos in that entry~
Riame xx