Hi guys! Just wanted to post this quick review on Hurricane's Grill at Darling Harbour. Ribs...YUM.
Review: Hurricane's Grill Darling Harbour
Hurricane's Grill Darling Harbour restaurant has a modern and chic decor, with a mesmerising harbour view that can be enjoyed from a number of different vantage points throughout the restaurant. It is the best place to be if you are looking for a Steakhouse restaurant in Darling Harbour where you can enjoy spectacular fireworks and major Darling Harbour events. And of course the best steak and ribs in town!
Atmosphere: 7/10 The place is extremely busy at lunch time and i'm sure even more packed at dinner. It's also full of families, just to let you know.
Design
:
8.5/10
Quite nice! The counter surroundings were really pretty and looked very chic. The view of the harbour is also a plus when you're seated next to the glass. I went during daytime but i'm sure it would look amazing at night.
Food Quality
:
9/10
YUM. The ribs were well coated in a smokey bbq special sauce and the meat was very tender and came off easily. There were chips hidden underneath the ribs and they were also really nice and crunchy except i wish they gave more.
Food Range
:
8.5/10
There is alot....alot....of meat. Chicken, lamb, pork, beef, burgers and hey even vegetarian....ALL KINDS.
Service:
8/10
Quite friendly and nice. The waiters also help put on 'bibs' for us since it gets quite messy when eating the ribs.
Price
:
7/10
Everything is quite pricey but it's worth it in my opinion. Well....the ribs definitely are. I would go again and spend just as much as before to refresh my memory of how good the food tasted.
Overall
:
8.5/10
I really wanted to try ribs so this was a great first experience! You definitely won't regret it and everything was cooked to pure yumminess. I went with my family but i'd love to go again with my friends and laugh when everyone is trying to look elegant while sticking their teeth into the gigantic ribs and wearing bibs. It can get messy but using a knife to cut some of the meat off instead of biting can help which i did. This place wouldn't be the best to go for a first date, okay definitely not good! But once you get or are comfortable with the people you're eating with, eating the food will be so much fun and highly amusing.
Harbourside Shopping Centre
Shops 433-436, Level 2
Darling Harbour, Sydney, Australia
Opens: 7 days, 12pm till 3pm for lunch
Phone: (02) 9211 2210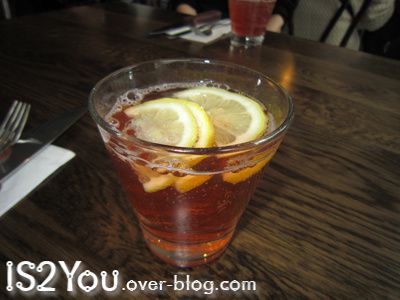 Lemon and Lime Bitters!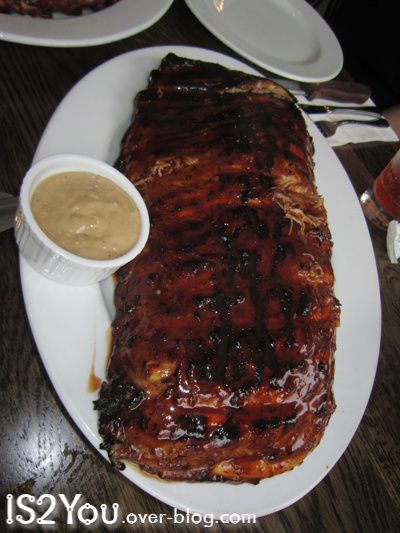 I also ordered Mushroom sauce to go with the chips....IT WAS SO GOOD.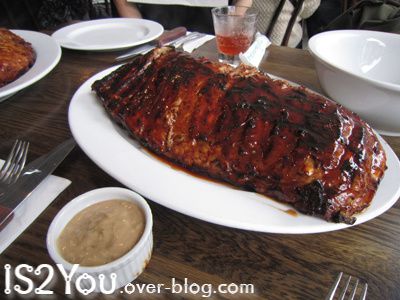 The ribs is nicely glazed with the special smokey bbq sauce...ohhhlalalala :P
Riame xx