JUJU Aquamoist Hyaluronic Acid Whitening Washing Foam
Hi there!
The weathere here is TERRIBLE...it's the middle of Summer and it is pouring like there's no tomorrow :/ Anyways i have another review for you guys today from www.sasa.com Enjoy :D
Review: JUJU Aquamoist Hyaluronic Acid Whitening Washing Foam
Hydrate your skin with JUJU Cosmetics AQUAMOIST Hyaluronic acid can constantly rehydrate and moisturize skin even in any condition of humidity. AQUAMOIST has the best deliver system to fulfill your degydrated skin with an excellent hydro-maintain ingredient of hyaluronic acid. Hyaluronic acid and AQUAMOIST refines the dried, impured, as well as matured skin with building up one's own barrier structure.
JUJU Cosmetics AQUAMOIST Hyaluronic Acid Whitening Washing Foam gently washes away excess sebum of face. It contains the moisturizing ingredient of hyaluronic acid and the whitening ingredient of ascorbyl glucoside. It thoroughly removes dead skin cells that contains melanin and dirt inside pores while maintaining moisture balance. It leaves skin smooth and luminous.
Good Part:
♥ Doesn't dry out skin after use
♥ Washes away all the dirt/oil
♥ No scent
♥ Face feels refreshed after use
♥ Cheap
Bad Part:
♡ Not really sure if it helps whitening or not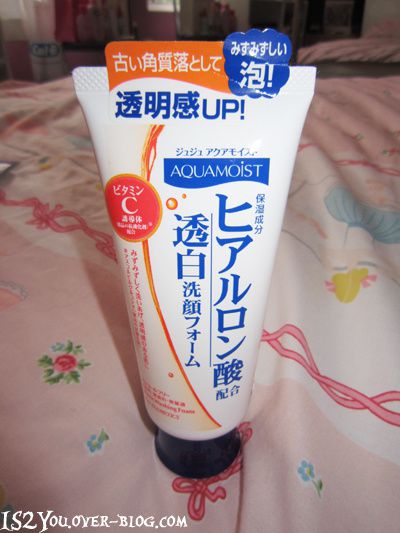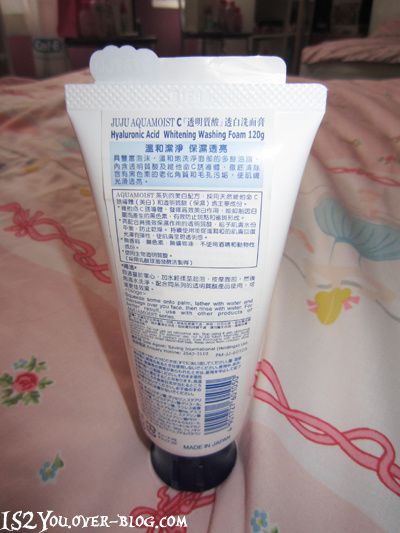 Overall: 9.5/10
Great everyday wash face that doesn't dry out your skin! There was no scent and after using this...my face felt so much more refreshed and clean. Since i have combination skin, normal facial washes always dry out my skin and make me peel but this one is great because it's good for sensitive skin. The only thing i'm not too sure about is if it actually whitens the skin or not, i heard that alot of people have seen a difference but maybe since i am already quite white, i guess the effect isn't as great as other users. Apart from that, i love this face wash and i use it daily :]
Riame xx