Kanebo Raspberry and Grape Leaf Facial Foam
Hey guys! Haven't posted in awhile. Been really busy and going to be even more busy until near the end of November on the 21st when i finish my exams. Just wanted to post this review before i turn into a hermit crab however if i do post something, it'll probably be me going on about how stressed i am ><. Anyways i got this from Sasa way back, i swear i have so many things i haven't reviewed...so sorry! But i promise to do them after my exams during my Summer Holiday. Be prepared for posts galore. ^^
Review: Kanebo Naive Raspberry and Grape Leaf Facial Cleansing Foam
Kracie NAIVE Facial Cleansing Foam (Raspberry) contains raspberry extract, a moisturizing ingredient, and grape leaf extract, a firming ingredient. It improves sebum secretion, preventing excess sebum and the coming off of make-up. With carefully selected plant extracts, it mildly cleanses skin with botanical cleansing ingredients and rich foam. Formulated with glycosyl trehalose, a small-molecule humectant, it prevents skin from losing moisture and lustre.
With a sour scent of raspberry, the product is paraben-free, mineral oil-free, alcohol-free. It causes no burden to the skin.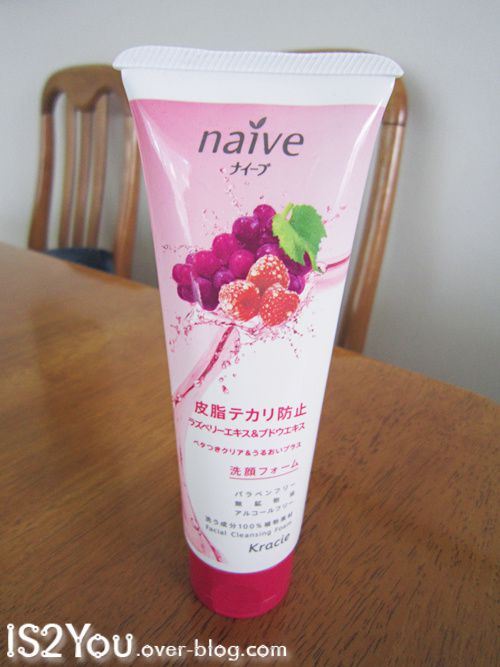 Such cute packaging! YUM..FRUIT...
Good Part:
♥ Smells really good like a sweet and sour raspberry
♥ Cute packaging
♥ Affordable
♥ Leaves face feeling clean
♡ Slightly dried out my face (my skin has been really dry recently)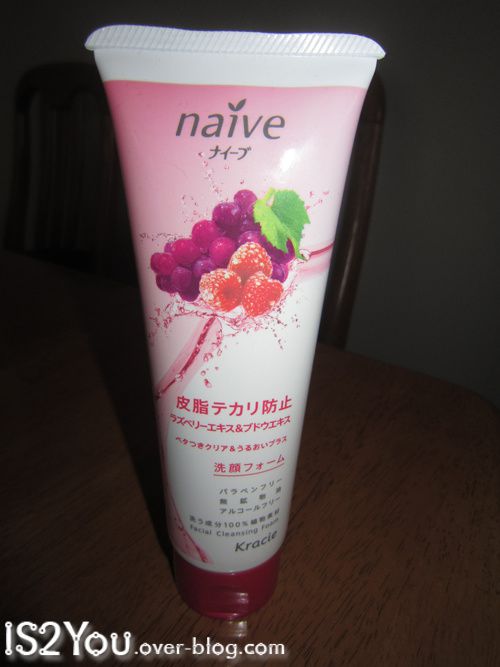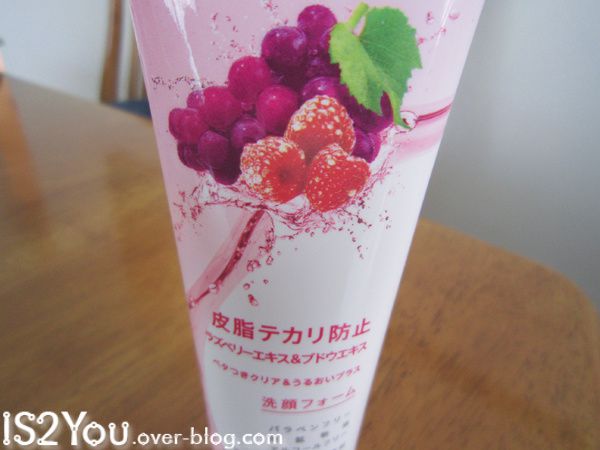 Close up of the fruits...oh man can't stop drooling
Not sure if you can see it or not but the foam is slightly pearly.
Overall: 8/10
Apart from the amazing raspberry smell, this cleanser does a good job at removing oil and leaving the skin feeling clean. I've been suffering from dry skin lately and i have no idea why but everytime i finish washing my face, my skin sometimes peels. This also happened with this cleanser but also my other two that i had been using for a long time. Apart from that, this cleanser does its job well and would be good for combination skin. Dry skin types should stay away from this though. Knowing that it's made from raspberry extract and grape leaf extract is a bonus which both moisturise and firm the skin.
Riame xx