Kracie Hadabisei Face Mask Review
Hi guys~
I've been really busy with alot of work piling up >_>
I still haven't taken photos of my Candy Doll but
i will try to do it asap~
Also my little stash from www.sasa.com came :]
Anyways back with a review on Kracie Hadabisei
Facial Mask Clear.
Review: Kracie Hadabisei Facial Mask Clear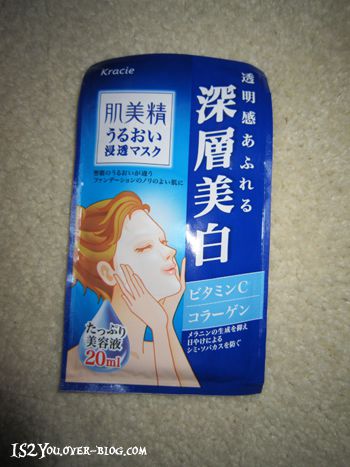 Apparently Kracie Hadabisei Facial Mask Clear is quite popular
in Japan!
Features:
-Brings out concentrated brightening benefits to skin.
-Infused with an intensive treatment essence that rapidly penetrates
deep into the core of the skin cells.
-Specially developed with vitamin C and natural collagen to improve
moisture balance and leave skin smooth and supple with a dewy
fresh vibrance.
-This mask will help suppress melanin from producing and also
prevent spots and freckles.
-The mask contains 20ml moisturizing essence.
-For clear and bright skin.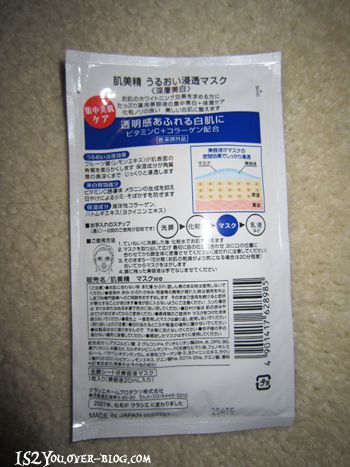 Overall: 8/10
-The mask was very moist and wet when i first took it out of the
package
-Felt cool on the face
-Skin did not itch or burn
-Afterwards skin felt re-freshed and moist
-I'm not too sure if it has brightened/whitened my skin...even if it
has, it wasn't very obvious
-Quite a nice mask to use occasionally but nothing super amazing
-Smelt...like some sort of strong scented moisturising cream, not
pleasant nor unpleasant
-Mask size was quite big as you can see above, it was wrinkled cuz
i couldn't flatten it out
Back soon~
Riame xx