Loreal Paris Glam Shine Lipgloss
4 exams done, 2 to go! Woo~
Also only 3 days left of school~ Yepee!
And that means more time to blog :]]
19 days of holidays...oh heaven... :P
Ok now enough about my life and onto
my review on Glam Shine lipgloss!
Review: Loreal Paris Glam Shine in Lasting Coral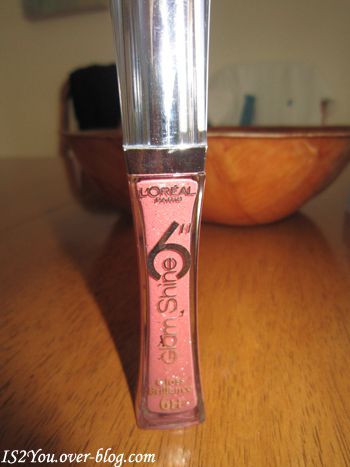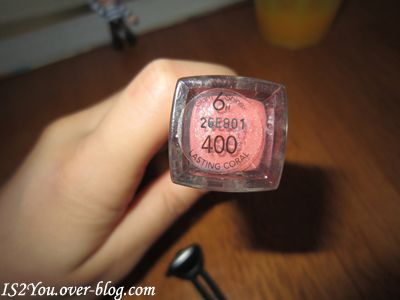 Flash No Flash

Overall: 5.5/10 I'd just like to say this lipgloss is so ...... sticky! I
think it's because it has to be able to last for 6 hours but still!
Omg ><
The colour is quite nice though and i also love the
applicator. Pretty cute, don't you think? :]
The worst thing about this lip gloss is that it smells...i felt
sick from the smell. It smells like a closed makeup box full
of makeup but 100 times worse and since it's applied on the lips,
right under my nose...i endured it with pain. The lipgloss itself
doesn't last for 6 hours (although still pretty long) but instead the
glitter in the lipgloss is just glued onto your lips for who knows how
long. After removing the lipgloss, i still had sparkles on my lips for
several hours! If you don't care about what a lipgloss smells like,
then this would be a good product. If it didn't smell so bad, i'd
definitely rate it higher~
Riame xx