Hi guys! Only have 1 week left of holidays...NOOO. Ugh and then back to uni i go. Well today i have a review on Lush King of Skin Body Butter! Lush is a shop that sells all kinds of fresh handmade products using fresh organic fruits and vegetables and essential oils. Face products, body products and hair products..they have it all! You can check out the website here http://www.lush.com and if you're in Australia then here http://www.lush.com.au/
Review: Lush King of Skin Body Butter
Instructions: Give your skin the royal treatment; wash, then smooth him all over a wet body to condition dry skin.
Ingredients:
Butter (Theobroma cacao), Shea Butter (Butyrospermum parkii), Fresh Organic Bananas (Musa paradisica), Oat Milk (Avena sativa), Fresh Organic Avocado (Persea gratissima), Extra Virgin Coconut Oil (Cocos nucifera), Perfume (Perfume), Almond Oil (Prunus dulcis), Tangerine Oil (Citrus reticulata), Lavender Oil ((Lavandula angustifolia)), Sandalwood Oil (Santalum austro-caledonicum vieill), Rose Absolute (Rosa damascena), Frankincense Resinoid (Boswellia carterii), *Limonene (*Limonene), *Linalool (*Linalool)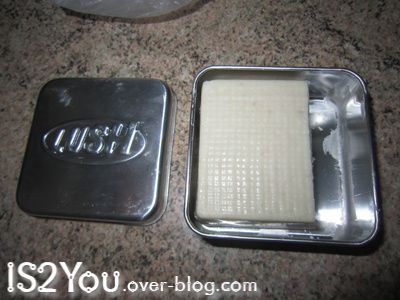 I also bought a tin container so it's handy to store! You can see that 1/4 of it is missing but that's because i chopped it off to use thinking that if i was to use the whole thing, it'd melt more quickly than using smaller portions. Bad thing is that the body butter kind of crumbles so i guess i have to use the whole thing each time.
Good Part:
♥ Smells great like abit of vanilla and musk mixed together
♥ Easy to use
♥ Made from fresh ingredients
♥ Makes skin soft, smooth and smelling nice
♡ Abit expensive
♡ Gets used up quickly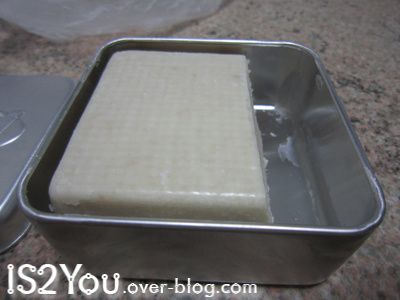 Overall: 8/10
Pretty good product. Leaves skin feeling smooth and soft. If you have really dry skin like me, you also need a body lotion after this but i don't use it so my skin gets dry the next day. This is great for those people who don't like applying body butters in winter since it's way too cold to be standing outside the shower and rubbing cold creams onto the skin. I use this in the shower but it's better if you are not directly under the water or it will melt the body butter faster. Also the product smells really good! Reminds me of a vanilla and musk combination.
Riame xx