Missha Secret Recipe Clean Vegetables Mask
Hi everyone! I'm back with a review on one of my Missha products. I have actually tried most of my makeup but have not got round to reviewing them yet but i will try to do it as soon as possible! I also recently ordered a few Sasa products including another bottle of Dariya Make on Mist :P.
Review: Missha Secret Recipe Clean Vegetables Mask
Missha's range of Secret Recipe masks are nature's beauty secrets packed in a tube. Easy to use and highly refreshing, choose a Secret Recipe mask to suit your needs.
The Secret Recipe Clean Vegetables mask works wonders on rough, aging skin. A special concoction of vegetable extracts absorb impurities and leave the skin clear and glowing.
Secret Recipe of 15% Vegetable extracts that cleanses the skin and removes impurities
1. Peel off mask that adheres to impurities and aged skin cells to create silky, clean skin.
2. Rich, chewy textured mask with refreshing vegetable scent.
Extracts from 5 different vegetables- Carrot, Broccoli, Loofah, Tomato and Celery. It contains abundant minerals and vitamins.
Good Part:
♥ Made skin feel really smooth and soft
♥ Took away all the oil on my face
♥ Was easy to peel
♥ Made out of vegetables
Bad Part:
♡ It kind of hurt when i peeled it off
♡ Very sticky
♡ Takes time to apply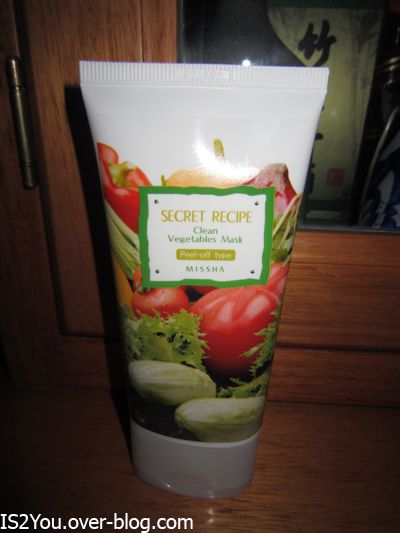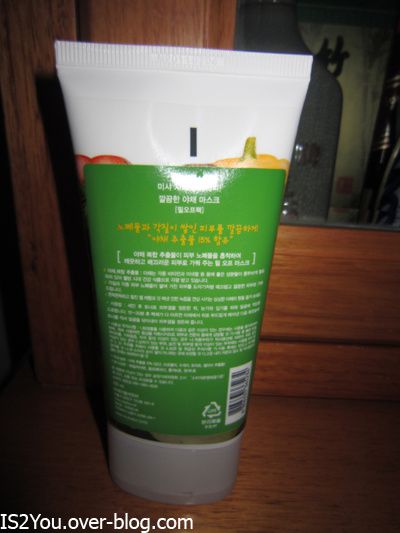 There's actually several Secret Recipe masks as mentioned above including Brightening Rice Mask and Soothing Cucumber Sleeping Mask but since i was looking for a peeling mask and only the vegetable one had that feature i decided to buy it. The other two just used warm water to wash it off.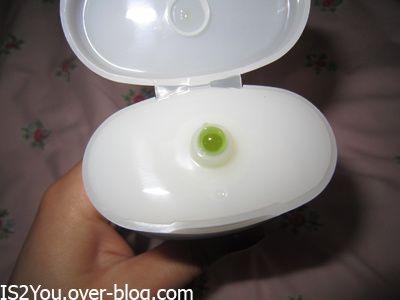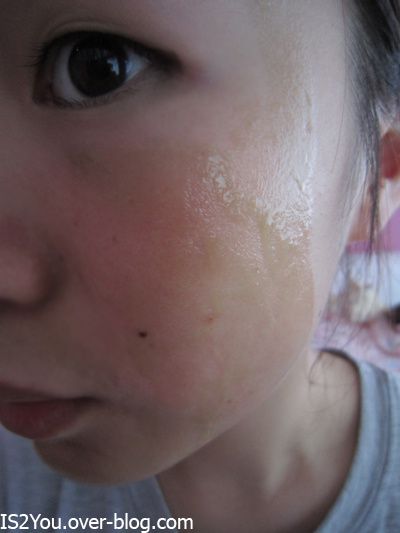 This was when it was still wet so it's shiny~
WARNING: GROSS PICTURE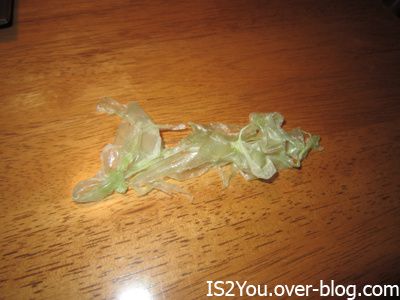 Sorry guys...i know this looks really gross but for the sake of the review, i took a photo of what the mask looks like after you peel it off...anyways MOVING ON.
Overall: 8.5/10
The mask was really sticky when i applied it to my face so it took awhile to cover everything. It smelt of a mixture of vegetables but that i don't really mind, nothing unpleasant. The drying time was around 10-15 minutes depending on how thick your layer was. It was really easy to peel and mostly everything came off at the same time if you did it gently. My only complaint would be the mask felt like it was pulling my facial hair (tiny hairs on your face that you can hardly see), actually i'm sure it did so it hurt but nothing too painful. However after removing the mask, my skin felt really soft and smooth and there was not a tad of oil insight which makes me rate this mask so high. My face felt REALLY clean. Overall, a good mask to use once or twice a week :].
Riame xx