Missha The Style Lip Scrub
Hi guys! Uni is SO BUSY...the homework is coming out like vomit...non stop...sorry for that unappealing image :]. I hardly have any time to blog until the weekends but i made time today...i will just have to sleep later on~ I have another review on one of my Missha products! When i saw the sign of a massive sale for Missha products in Korea...i was going crazy but there were too many people so i decided not to buy anything, however this little baby caught my eye since my lips can get extremely dry and cracked which looks terrible with lipstick. I did buy other products too but that was on the very last day so i rushed abit :P
Review: Missha The Style Deep Peeling Lip Scrub
3 kinds of scrub beads of cereals (walnut seed, brown rice seed, oat) and black sugar scrub (20%) help remove dead skin cells on the lips softly and yellow lecithin, vitamin and shear butter provide nutrients and moisture on the lips.
1) Deep peeling with scrub beads of cereals and black sugar
3 kinds of scrub beads of cereals (walnut seed, brown rice seed, oat) and black sugar bead (20%) make soft lips through deep peeling while removing dead skin cells on the lips.

2) Feel comfortable containing light oily base
Vitamin and shea butter make you feel comfortable after peeling and yellow lecithin protects the lips through providing moisture during peeling.

3) Colorants-free, Parabenes-free and Alcohol-free formula
To minimize irritation on the sensitive lips during peeling, this is made of colorants- free, parabenes-free and alcohol-free formula.

4) Sweet peach scent
Sweet peach scent mixed with light black sugar scent makes you feel refreshed.
Ingredients:
1) Scrubs of walnut peel, brown rice and oat
These are not melted during peeling on the lips, so they effectively remove dead skin cells. They are made of natural cereals, so even though you may eat during peeling, there is no harm to your body.
2) Black sugar scrub (contains 20%)
Black sugar scrub removes dead skin cells with sweet scent. It is almost melted during peeling and doesn't give any stimulation to the lips.
3) Yellow lecithin
When you roll these scrubs, they are melted and tightly adhered to the skin to provide moisture to the lips.
Tips:
1) When open the cap, remove the upper part of the scrub in the container. Scrub beads inside are going down to the bottom, so upper part has relatively a little beads, we recommend you to remove upper part before use to enjoy benefit.

2) Apply an "appropriate" amount after checking your lip conditions. When your lips are sensitive, rolling with many scrubs will stimulate your lips, so please check lip conditions first and control strength of rolling and amount.

3) Remove remaining black sugar scrubs on the lips after use. During peeling, black sugar scrub is melting and becomes small, but compared with moisture on the lips, size of this black sugar scrub is big and many scrubs are inside, it doesn't completely melt. So after finish peeling, if there is black sugar remained on the lips, just remove it as it's natural.
Good Part:
♥ Smells nice
♥ Makes lips softer
♥ Removes dead skin
Bad Part:
♡ Expensive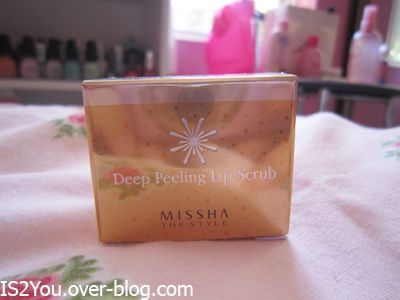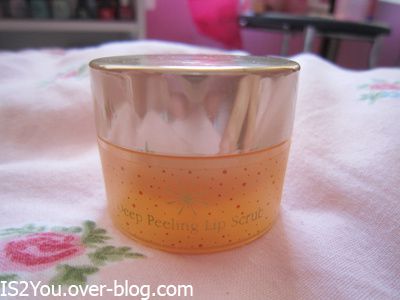 Cute hehe~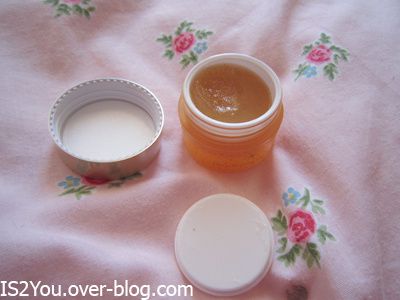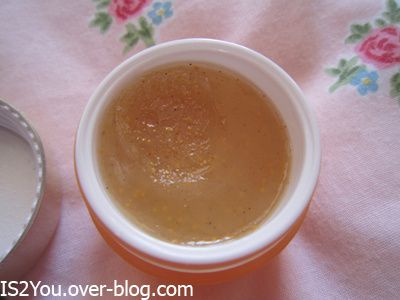 Tiny visible beads~
Overall: 8/10 It did the job of making my lips smoother and removing dead skin! The soft subtle smell of peaches is very refreshing. This scrub is pretty good and it does everything it says it does but if you asked me, is it worth it? My answer would be no because it was quite pricey and there's not alot of it. You could get the same effects from mixing Vasaline and raw sugar together which is a cheaper option yet also effective. However one complaint would be the after effect of this lip scrub...i don't know why but it just feels really weird so i always have to scrub my lips with water afterwards but apart from that, it's good! This is the lazy product for girls who want soft lips :]
Riame xx