Old Lioele Product Pics and Girly Love
Hello hello~
Today i have the day off because i would rather
spend time at home than at the swimming carnival
which i think is a complete waste of time if you are
not participating. Of course don't get influenced
by my bad behaviour as i have been attending
them for all my school years except this last one :]
My first Ebay stash has finally arrived!
So so happy and shipping was pretty fast too
:]]~ Now i am just waiting on my second stash
which will hopefully be coming very soon!
I also have a bunch of Lioele pictures
that i put together for you guys to see
since my last review on them didn't show
alot~
You can find the review here: http://is2you.over-blog.com/article-some-lioele-61001907.html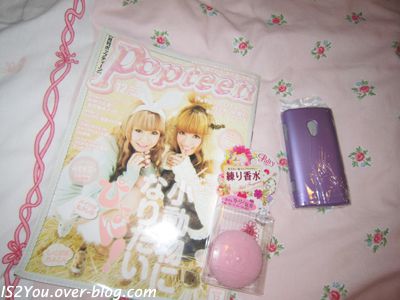 First stash: Dec 2010 Popteen, Dariya Palty Solid Fragrance in Girly
Love and a purple Sony Ericsson Xperia X10 case
Review: Dariya Japan Palty Solid Fragrance in Girly Love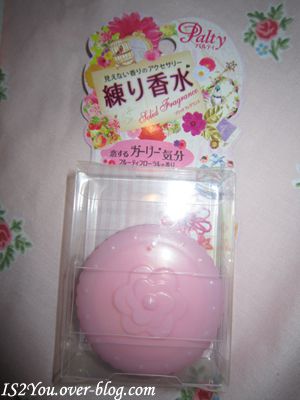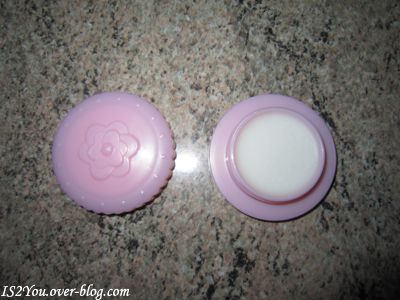 Packaging: Super CUTE! i love the packaging and how easy it is
to carry around in my bag so i can frequently use it.
Texture: I read on the descriptions that it was somewhat powdery
but it isn't. It basically feels exactly like lip balm but is lightly scented.
Fragrance: Hmm~ It smells like a cute girl baby soap. The smell is
quite light so you won't smell like some old lady who overused her
perfume. The more you smell it, the more you like it. At first i was
slightly disappointed as i was looking for something more sweet
smelling but it really is quite a nice delicate scent that you'll learn to
love :]
Pricing: Pricing was so-so. Not cheap but not too expensive.
It was about $11 US.
Time it lasted: It doesn't last very long so you have to constantly
re-apply it but i don't mind :P
Overall: 8/10 I'm happy with this product and i'll be using this often!!
Lioele Blooming Cushion Touch Blusher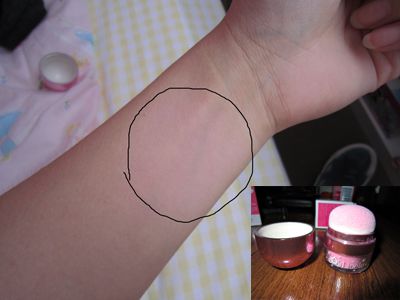 Lioele Real Water-proof Eyeliner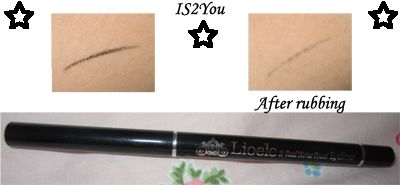 Lioele Blooming Pop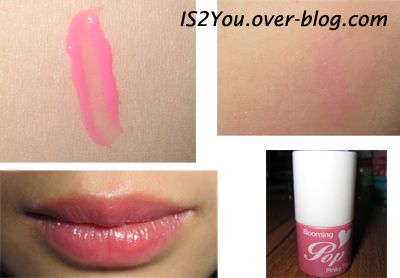 2nd pic is from after rubbing it~
My ultimate favourite!!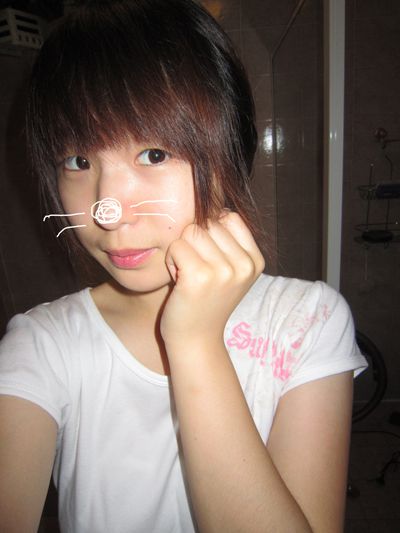 Review: Lioele Triple the Solution BB Cream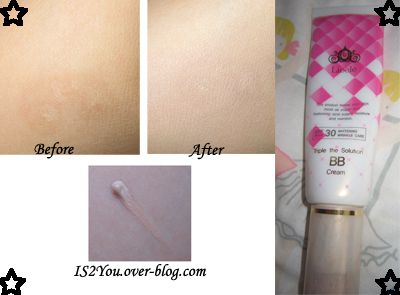 Description taken from prettyandcute:
Size : 50ml
Ingredients: Yoghurt powder and hyaluronic acid provide moisture and nutrients to the skin to keep it soft and moist. Does not contain any stimulating organic UV block, but protects harmful UV rays at SPF30 and PA++ to prevent the formation blemishes such as liver spots or freckles. Contains tangerine and strawberry extracts that brighten skin by lightening the color of blemishes.

What it does:
Adheres tightly to skin due to the fermented yoghurt component
Contains absolutely no organic sun block
Perfect protection from the sun
Continuous wrinkle reduction and whitening even while putting on makeup
Fresh and Brilliant BB Cream with no greasiness
Overall: 9/10 i LOVE this BB cream. It's light, non greasy and it makes my skin look matte. The coverage is brilliant as you can see from my photo above, it basically covered my burn on my hand. It also brightens up your skin and makes it soft. This BB Cream is what i use everyday to school for the natural look. Only bad thing is it is only 50ml :( but after i run out, i'm sure i will buy it again :D I recommend this BB cream for the fairer asians as it might look too light on a more tanned person.
Wow so much writing today so i hope you guys enjoy!
Riame xx