Hi guys!
I'm graduating high school in less than a week! It's so sad.... T_T but also exciting at the same time but for now, even though everyday...i want to get out of school...i think i'll really miss it and everyone there. High school is full of memories that i want to hold onto for the rest of my life~ Anyways enough sappy stuff :] I have a review on On Ramen in Haymarket~ Enjoy~! :]]
Food Review: On Ramen Haymarket
My friends took me to On Ramen a few weeks ago so it was my first time going and i enjoyed my yummy and cheap meal :P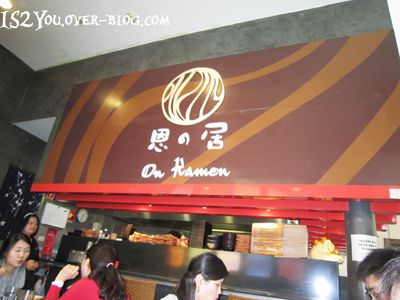 On Ramen:
It's a small and i mean very small Japanese restaurant that serves ramen and other sorts of Japanese food. It's basically hidden on a corner yet it's still quite popular. Everything is very affordable and price ranges from $8-$15 depending on what you eat. They also serve in generous proportions.
Atmosphere: 8/10 Small and cosy~ Can be abit loud due to alot of customers and the limited amount of space.
Design: 7/10 Quite cute and Japanese street style~ Everything is abit squished together because it is such a small store yet many people eat there.
Food Quality: 8/10 Quite good and they serve generously so you'll be filled up very quickly :]
Food Range: 8/10 There are other meals apart from ramen such as tonkatsu don and takoyaki etc. There is a limited amount of drinks and everything is in cans~
Service: 8/10 Not too bad~ Usually attentive and standing around waiting to serve customers. Also free water! Woo :]
Price: 9.5/10 I'm really surprised at how cheap everything was for the quality and amount they serve. Definitely worth what you pay for!
Overall: 8/10 It's cute and comfy~ I'll make sure to come again with a close friend and not a big group~
Details:
Shop 4, 181 - 187 Hay St
Haymarket NSW 2000
(02) 9211 6663
(02) 9211 6665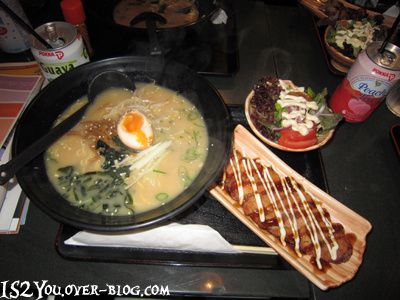 i ordered a meal set that came with tonkatsu, ramen and a small salad and also guava juice which i paid for separately. Tonkatsu was very yummy with the sauce and mayo together~ Ramen was not too bad although i thought the soup was abit on the bland side but they put lots of seaweed and roots (i think this is what you call it) in it. I loved the salad, it was very tasty apart from the purple lettuce which i hate anyway~ Very satisfied lunch ^^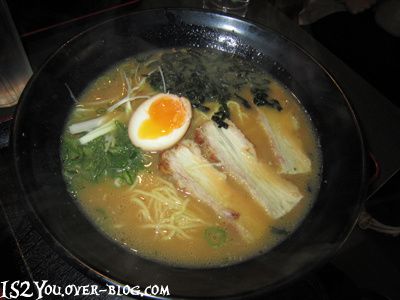 My friend ordered Soy Ramen which had a better tasty soup than mine. You can also see how the ramen is generously topped with meat, seaweed and an egg :]]
Riame xx