Oreo Cupcakes with Cream Cheese Frosting
Yum yum in my tum. I made these cupcakes for my friends birthday and i just wanted to share the success with you guy! If anyone is interested in the recipe, just comment and let me know :] It was really easy! Except piping the icing since it was a little thick and i used plastic icing bags and they kept breaking....so messy.
the normal swirl!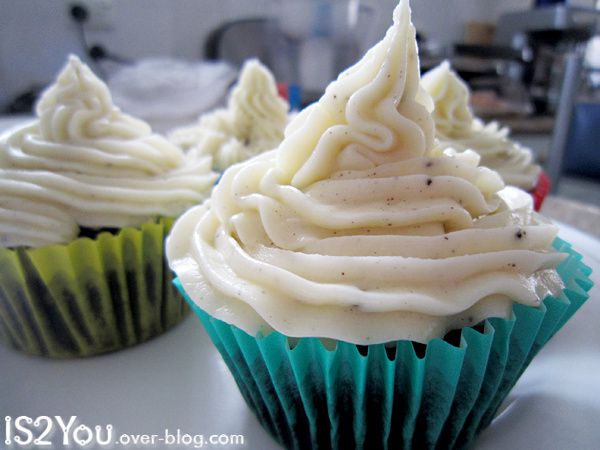 swirly......
RECIPE (Requested by Lila)
Cupcakes recipe from Bakerella:
1 1/2 cups all purpose flour
1/2 cup natural unsweetened cocoa
1 1/4 cup sugar
3/4 teaspoon baking soda
1/2 teaspoon baking powder
1/2 teaspoon salt
2 eggs
1/2 cup vegetable oil
1 teaspoon vanilla
3/4 cup milk
3/4 cup hot water
24 Oreos
1.Preheat oven to 350 degrees.
2. Line tray with 12 baking cups.
3. Place one whole cookie in each cup or break apart at least 12 cookies and place the broken pieces into each cup.
4. Mix the flour, cocoa, sugar, baking soda, baking powder and salt in a large mixing bowl using a wire whisk.
5. Add the eggs, oil, vanilla and milk and mix well until thoroughly combined. Add the hot water and mix until combined.
6. Transfer the batter (it will be very liquid) to a large measuring cup and then pour batter into each baking cup so it's about three quarters full. You should have a little left over.
7. Bake for 16-18 minutes.
Frosting recipe from My Baking Addiction (altered slightly by me)
8 ounces cream cheese, softened to room temperature
2 sticks (1 cup) unsalted butter, softened to room temperature
2 pounds confectioners' sugar, sifted
2 teaspoons clear vanilla extract
A few Oreos
1. In a the bowl of a stand mixer fitted with the paddle attachment on in a large bowl with an electric hand mixer, cream together, cream cheese and butter until well combined.
2. With the mixer of low, gradually add the confectioners' sugar until thoroughly incorporated and smooth. Add vanilla and mix to combine.
3. Crush some oreos and add the crumbs into the mixture
4. Pipe cupcakes with cream cheese frosting.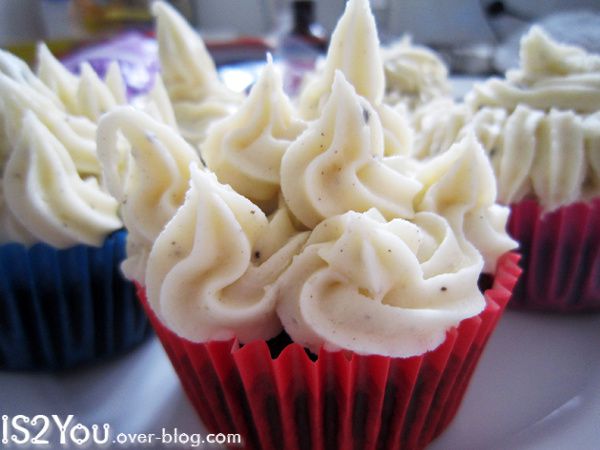 shepherds pie looking swirls~
and there we go...the oreo is popped in to make it look so much better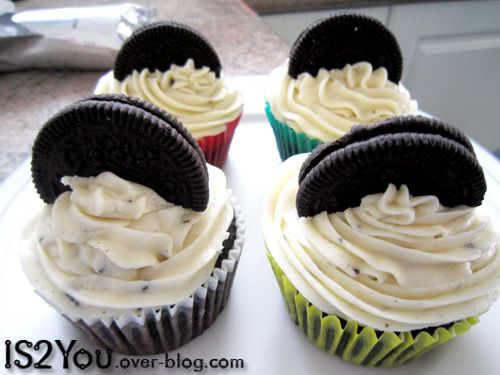 mmm starting to look more like oreo cupcakes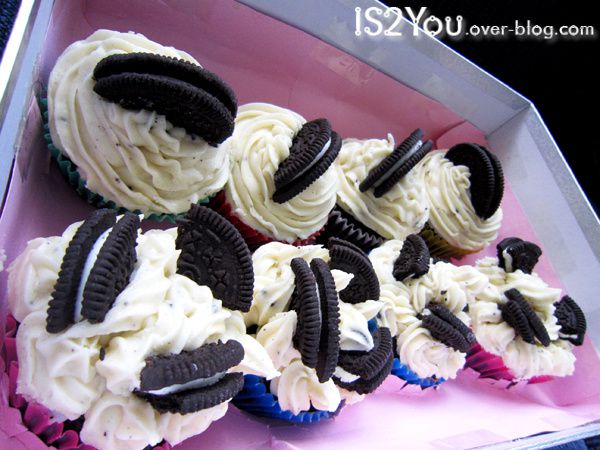 I mixed the oreos around so they didn't all look identical!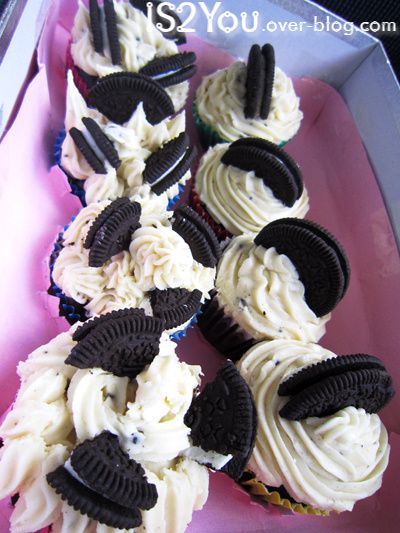 and there we have it, the finished product! I'm drooling again...
Riame xx