Palty Hair Dye in Milk Tea (New Ver.)
Hello guys!! :]]
Ahh busy week as usual~
Back with a review on the new packaged Palty Milk Tea.
My friend bought this for me for Christmas but i didn't
have a chance to use it until now~
At first i thought yayy because i loved the effects of the
last Milk Tea brown i used but man was i surprised.
I thought the new Milk Tea brown was the same one
as before but just with different packaging, wrong again!
Palty changed their Milk Tea Brown!! ARGH~
The colour is now darker which i was not expecting
so i was disappointed in the results because i was expect-
ing the usual nice, light, golden honey, milk tea colour.
Review: Palty Hair Dye in Milk Tea Brown (New Ver.)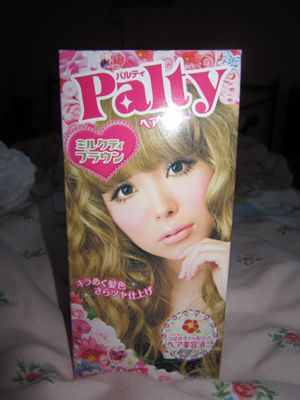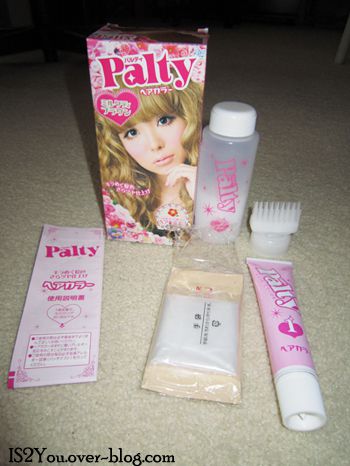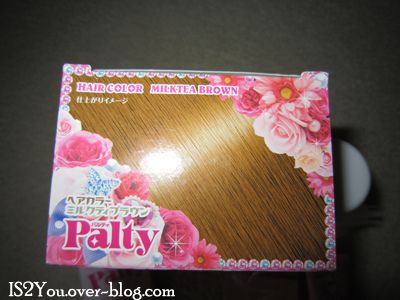 The leftover Milk Tea Brown hair from last time turned orange~ arghh....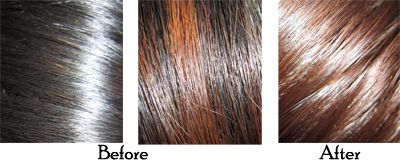 Review: 7.5/10 (For the colour)
-Basically the same as my review of it before but with a different colour
http://is2you.over-blog.com/article-palty-hair-dye-59668865.html
-The New Ver. had a redish tint to it as well as being darker
-I definitely preferred the old version because i liked how light it was~
-Formula still smelt like oranges :]
Comparison of the two~
I didn't really look at the back of the packaging but then i realised!
Left: New one Right: Old One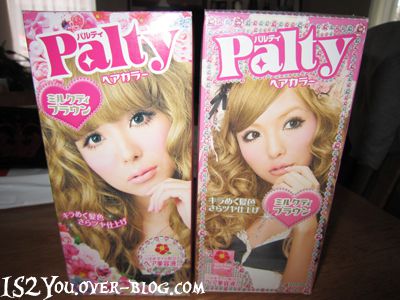 The New Ver. IS darker as shown at the back!! I thought something was wrong with the hairdye but it was in fact different to before~~ You can see that the new ver. is at least a few shades darker than the old one. Ohh whyyy did they change it :( So sad~
Left: Old One Right: New one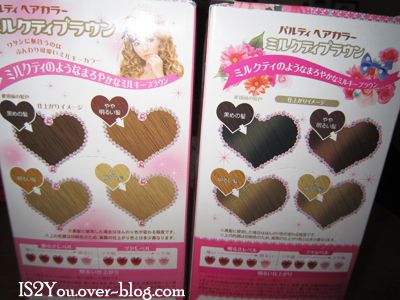 More reviews coming!
Riame xx