Princess Mimi Almond Brown
Hey guys! I haven't done a review on contact/circle lens in AGES. I still haven't reviewed my Max Pure Brown and Almond Brown lens so finally I have photos of my Almond Browns that i took overseas. I always buy my lens from www.pinkyparadise.com incase you were wondering, they are reliable although the lens prices seem to be slightly more expensive than other websites.
Review: Bambi Almond Brown or Princess Mimi Almond Brown (both the same thing)
Diameter : 14.5mm
Water Content : 38%
Base Curve : 8.6mm
Designed by no one other than Tsubasa~! She's so cute :]]
Comfort: 8.5/10 Way better then i expected since these are by GEO which in my opinion have the least comfortable lens. I've worn these for up to 8 hrs and I'm quite happy with the comfort although a few eyedrops here and there are necessary if your eyes dry up quickly.
Colour: 7/10 These lens don't have much colour apart from the small amount of brown visible.
Naturalness: 7.5/10 These lens aren't THAT natural since the thick black rim around the lens make it look abit fake but it isn't too bad compared to black lens so you don't look possessed. It gives off a more natural 'dolly' look which many girls prefer including myself, i don't like to look too fake although sometimes it can be fun.
Enlargement: 7.5/10 Good enlargement which isn't freaky looking.
Overall: 8.5/10 These lens are great! I really like them. Probably my favourite pair of GEO lens and it looks great with simple eyeliner without being over the top.

Usually I always have three photos but i only took two when i was overseas so sorry guys! Left one is without flash.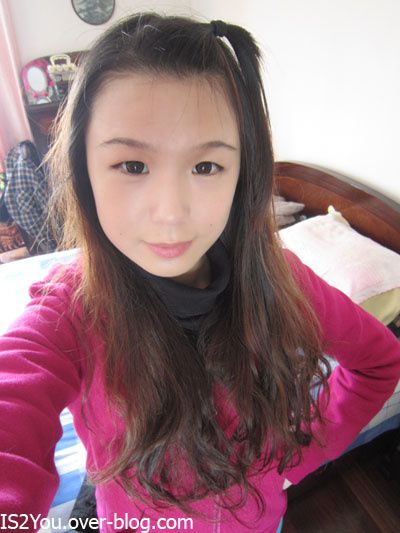 This is without flash in my grandparent's room ><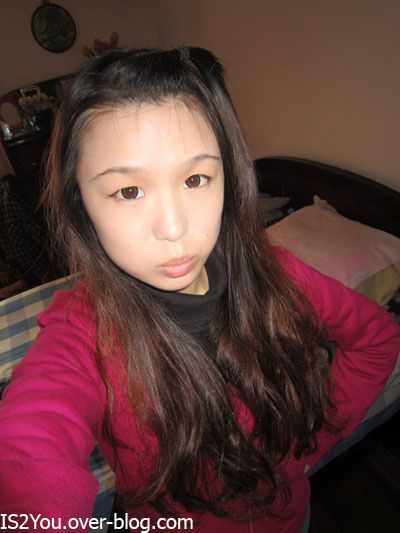 And this one IS with flash~
Riame xx