Review: Queen Helene Mint Juleb Masque
Hello everyone :]]
Near the beginning of the year, my friend
brought back this mint juleb masque from USA as
a gift for me. I had no idea what it was at first
but after researching it online, i found out.
From what i read on the internet, people said this stuff
was like magic...at first i was abit confused...magic? huhh...
unlikely... :S
But after trying it out, i've discovered that this masque does
many wonders.
Product: Queen Helene Mint Juleb Masque
Smell: Minty freshness
Texture and colour: Quite thick and green
Price: I'm not exactly sure because it varies but if you have
a chance, buy this product in America (cheaper!) since they over-charge the ones online.
Results: After washing the mask off, i instantly felt refreshed
and relaxed. The minty sensation lingers on the face. My pores
had shrunk, my skin was oil-free and my pimples were dried up.
Overall rating: 4.5/5
I'd definitely recommend this and i lovee this product.
It doesn't get rid of your pimples straight away nor does
your pores stay small for a long period of time but hey
no product out there is perfect. :]
Masque contains: The reason why your face feels completely oil-free after application is because the product contains an ingredient that sucks up all the oil on your face. Pretty cool huh? ;)
Feel free to ask me any questions on this product!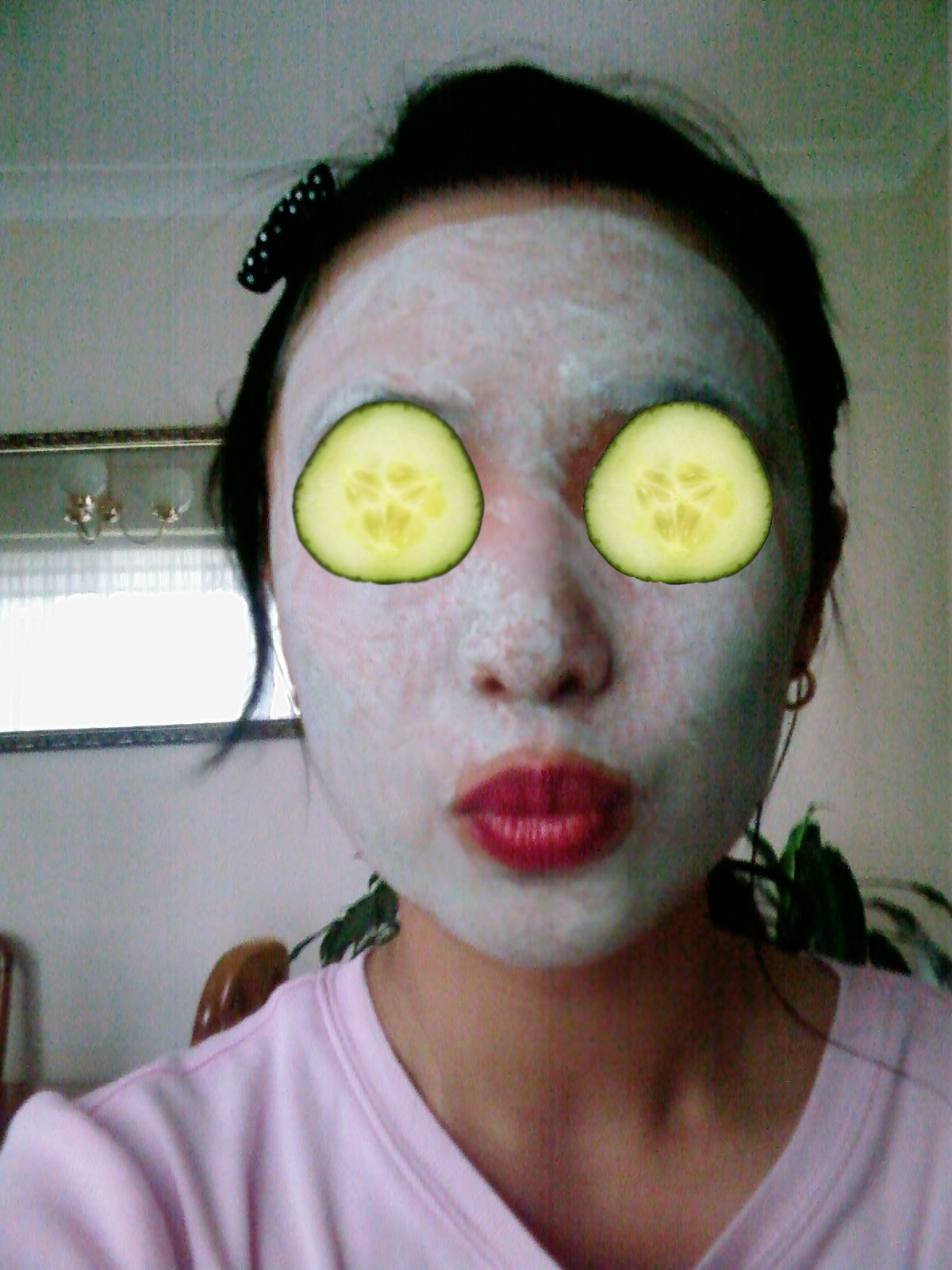 I added some cucumbers into the photo...hehe
Looks abit scary though D:
Anyways byee! xo