Hello guys~
I've finished all my exams YAY!
Sadly...it's not the end, i have more
important exams in about 5 weeks which i have to
study for. :(
2 weeks of holidays~ ...i mean...study holiday...
a holiday just for studying....wonderful.
Well enough of that hahah~ I recently
bought some things from sasa.com
The site has a huge range of products, it's super
fun to navigate and it's reliable! Also the products
tend to be cheaper than what you can find in other
stores which is why i love it :]
Sasa Review:
What i ordered:
-BeautyMate Nano Mask Kochi Money Melon
-My Beauty Diary Strawberry Yogurt Mask
-Essential Nuance Airy Ultra Honey Hair Mask
-Essential Rich Premier Ultra Honey Hair Mask
Shipping: 9/10 Fast shipping all the way from Hong Kong
:]] Very happy~~
Packaging: 10/10 Wrapped really well and everything was safe.
Price: 9.5/10 Cheap compared to other stores which is a big
thumbs up :]]
Customer Service: 9/10 I didn't really ask for anything in
particular so i didn't get in contact with customer service but i'm
sure it is just as great as all the other services :]
Overall: 9.5/10 Will definitely buy more items when i have time...
love this site! Definitely a keeper ;)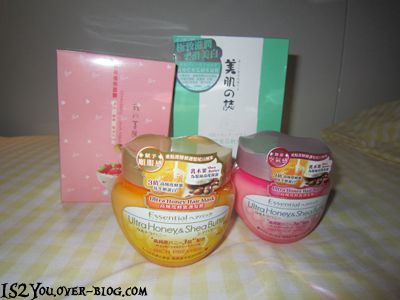 Will review soon!
Riame xx