Some Shanghai and HK Hauls
Hi guys! I'm not on my usual computer so all the photos below won't have the watermark it usually does but i thought i might as well still upload them. I also took all the photos with my iphone hence some of them are not as clear as my usual pictures. Uni has started for me again and it's already making me @_@..........Oh wells... These are some of the things i bought from Shanghai and HK. I'll also be uploading some of my trip photos later on for you guys to see :].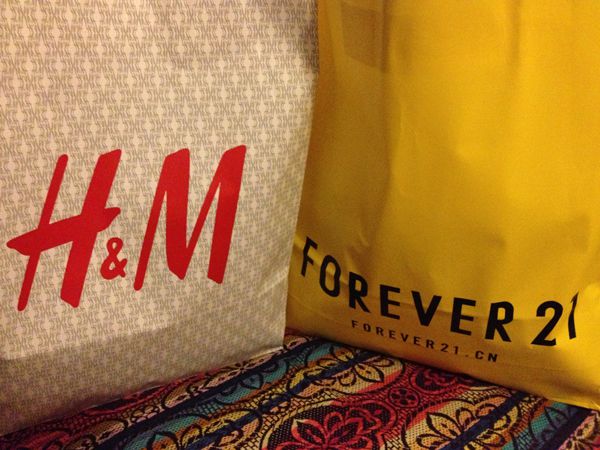 Shanghai H&M and Forever 21 Shopping!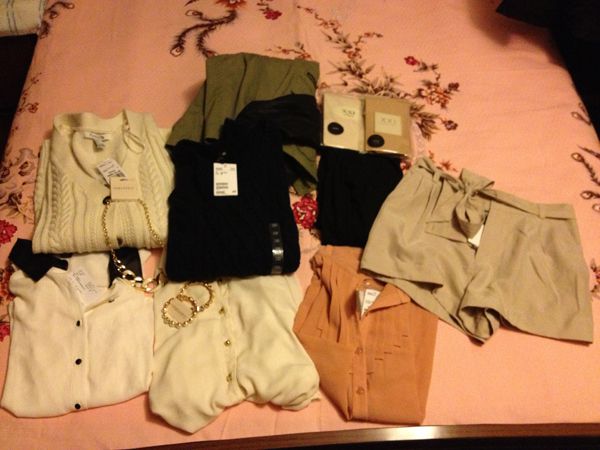 I think this was one of the first days i went shopping so i bought alot... The sale section is really worth it in H&M. You can find really good buys if you just search through the heap of clothes hanging. Most are in large sizes but if you're lucky..like i was, you'll find smaller sizes. I got the beige shorts on the right for only 100RMB. What a bargain!!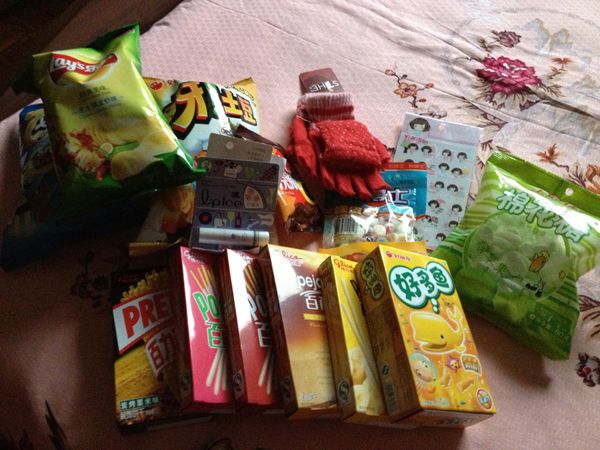 Okay so yer...i went grocery shopping and came back with this.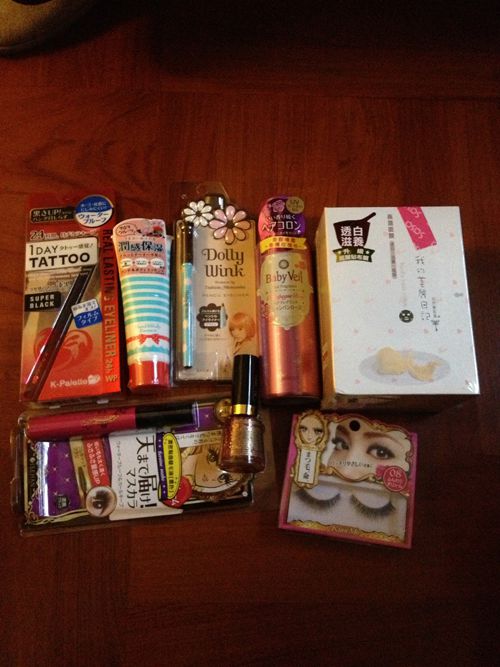 HK SASA HAULL!! omg....went abit crazy........ :O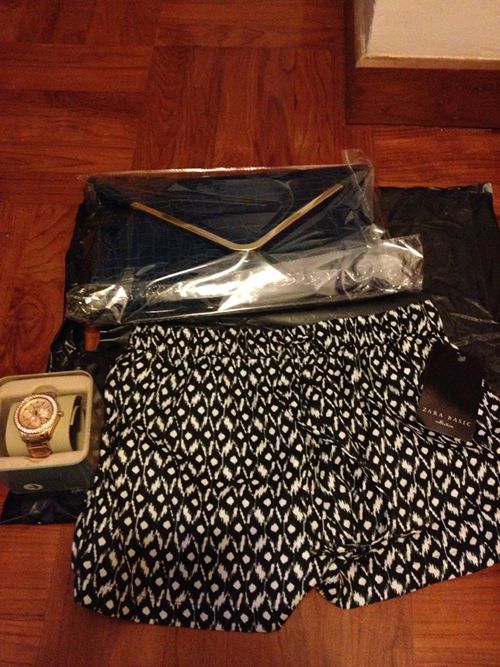 HK Haul from Ladies Markets (the clutch), Zara shorts and Fossil watch.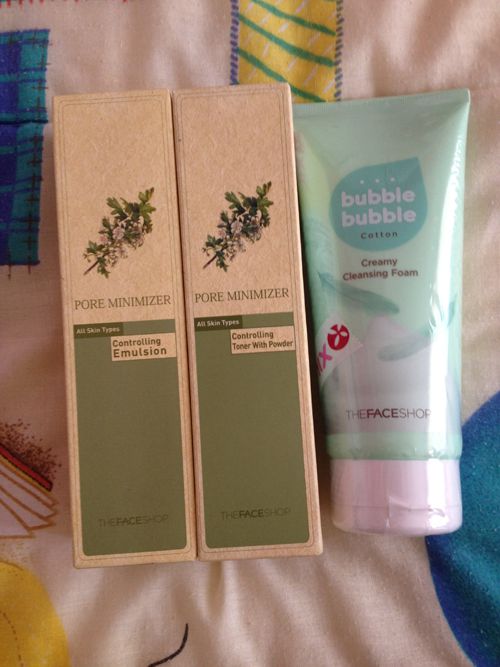 I was trying to find one The Face Shop in HK Causeway Bay but couldn't find it even though i know there is one in that area since it said so online but instead i spotted Colourmix which is a HK cosmetic store like Sasa and it sold Face Shop products as well as having the special offer of buy 1, get 1 free! I've got giant pores....hence the pore minimizer products and wanted to try one of the face washes.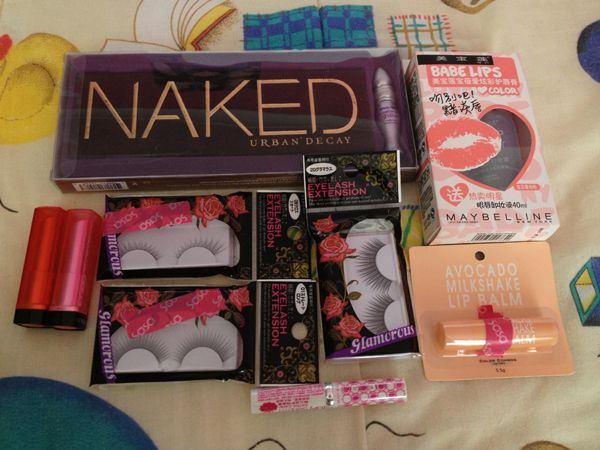 I took these photos when i got back to Australia. I got these from Taobao, Auchan grocery store, Sasa and Watsons.
Reviews will be coming up eventually one by one.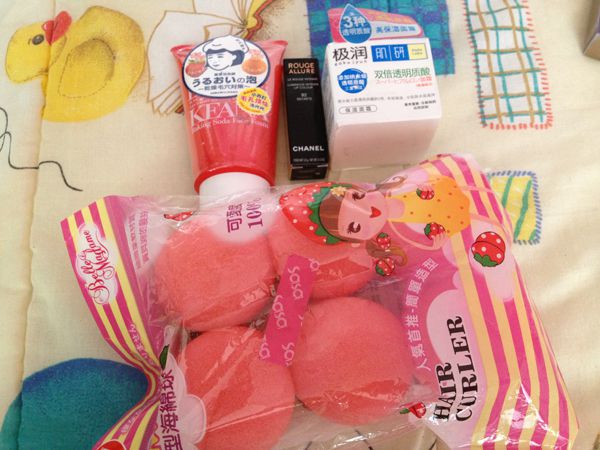 Products from Sasa, Duty-free shopping and Watsons. I love the hair curlers...they're amazing and the face wash is also a brilliant product that i'm using right now.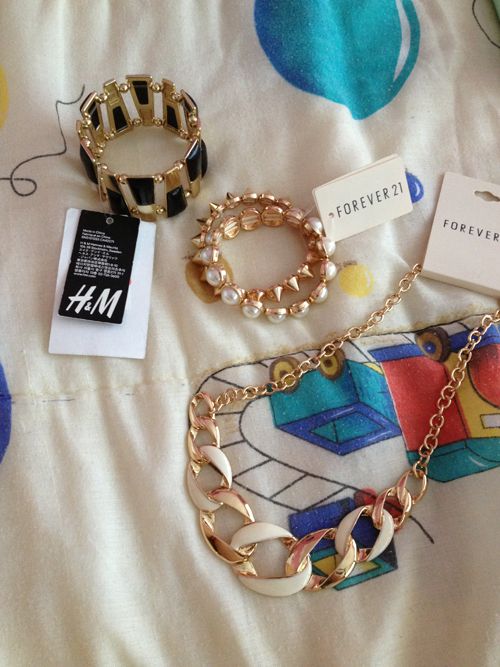 Close-up of some of the jewellery i got. I didn't really get alot of jewellery....but i've been loving delicate rings recently.
That's it for now! I'll put up more photos later on.
Riame xx