Hey guys~~
I've been so busy lately...i'm really dying T_T
Everything has just been going so slowly and
i can't stand it anymore...only 4 months to go...
only 4 months to go until freedom....*sigh
Ok well enough about that~
Will be reviewing a restaurant i often go to which
i love :]
Takeru!
Review: Takeru Chatswood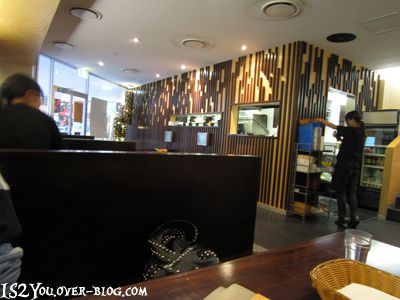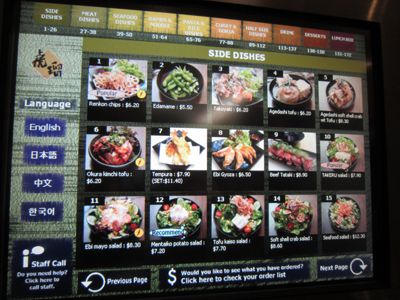 Takeru:
Japanese restaurant that also is known for its touch screens! It's
similar to Wagaya but instead of having many small side dishes,
the dishes are more main courses and for one person. Price ranges
from around $10 to $20 depending on what you eat. You can also
buy half dishes which is exactly what they sound like, half the price,
half the amount of food, but not all of the dishes come in half dish.
Atmosphere: 9/10 I love it...especially on weekdays, it's nice and
quiet with a few people. On weekends, it's alot noisier and busy.
Design: 8/10 Also very Japanese style, nice and simple.
Food Quality: 9/10 I love the food here...it always tastes amazing.
Food Range: 8.5/10 My goal is to eat every single thing...there is
quite a large range of dishes that you can choose from!
Service: 9/10 Very good service on weekdays, the waiters
constantly come up asking if you'd like some more water but
on weekends, they tend to be less attentive. Once we ordered
water 5 times and they still didn't come and serve us any.
Price: 8.5/10 Reasonably cheap and nothing too expensive.
Overall: 9/10 I love Takeru. Do i need to say more? :]
Details:
Victoria Plaza
Shop 10, 369 Victoria Avenue
Chatswood NSW 2067
Mon to Sun: Noon - 10pm
Accepts: Visa, Mastercard, EFTPos, Amex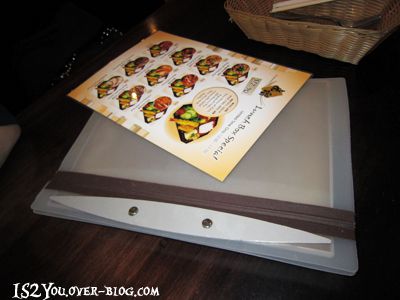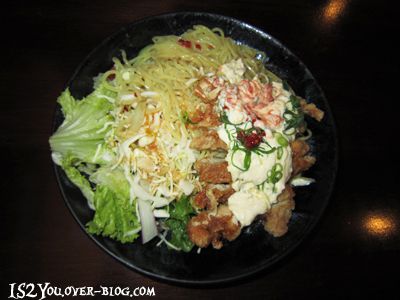 Cold Noodle Chicken Nanban...this is so good *drools
Chicken nanban covered with sauce on top on cold ramen noodles
and a salad.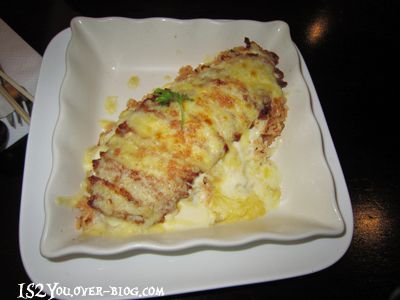 Pork Katsu Doria....basically it's like tomato rice, white cream sauce
topped with a pork katsu and melted cheese on top. Rich but delicious!!
One of my favourites~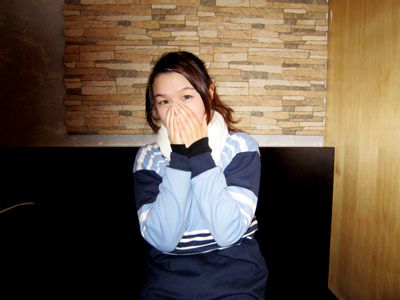 Hehe :]
Riame xx