The Face Shop Arsainte Eco-Therapy Moisturizer
A review on my current moisturiser which is perfect for Summer and Spring. I first tried this moisturizer in a sample bottle and was completely addicted to it so i had to buy the full bottle afterwards.
Review: The Face Shop Arsainte Eco-Therapy Extreme Moisture Daily Moisturizer
A Daily moisturizer the strengthens skins moisture retention
Using olive ingredient it makes a fine even barrier on the skin making the skin soft with moisture
Ceramide and Lecithin ingredients balances the oil and moisture in skin
Good Part:
♥ Makes skin smooth and plump
♥ Easy pump
♥ Actually works
♡ Nothing really!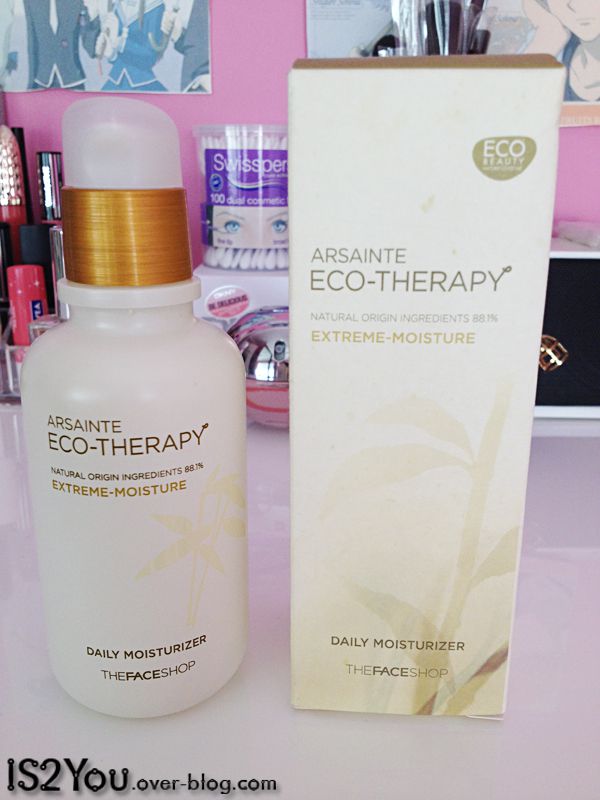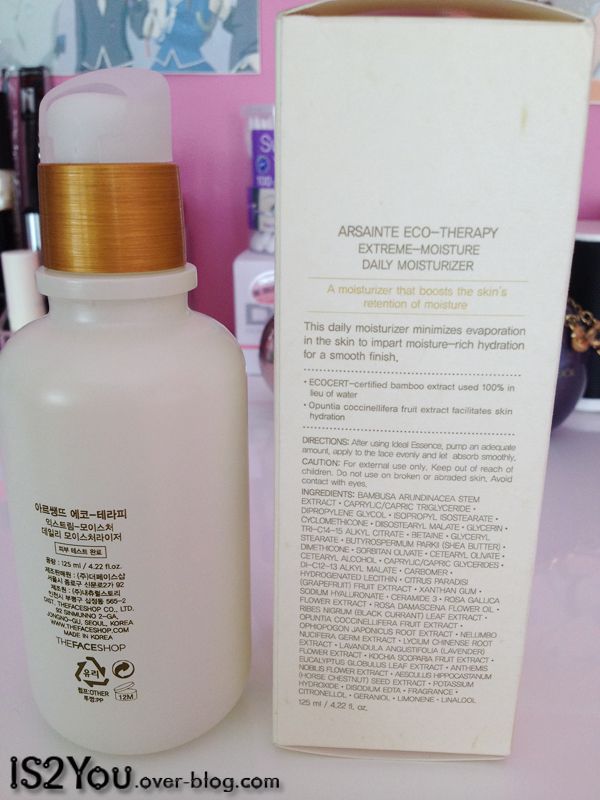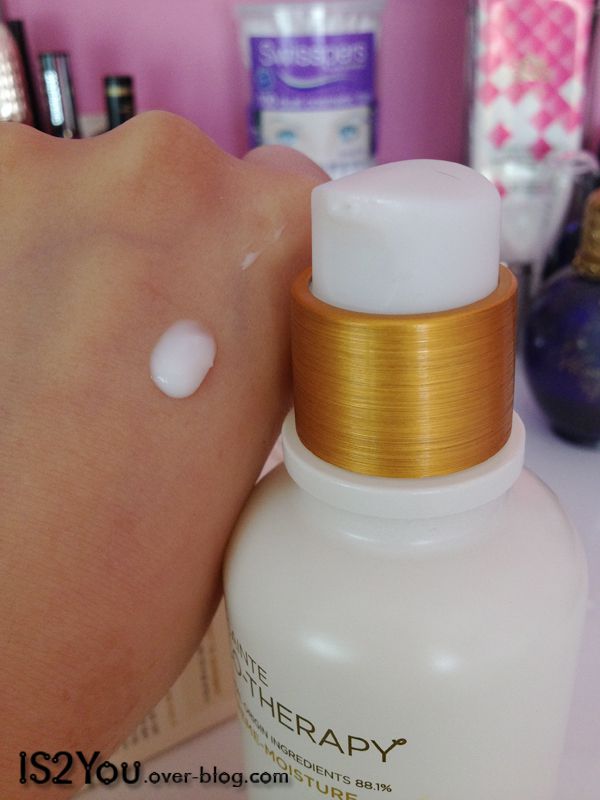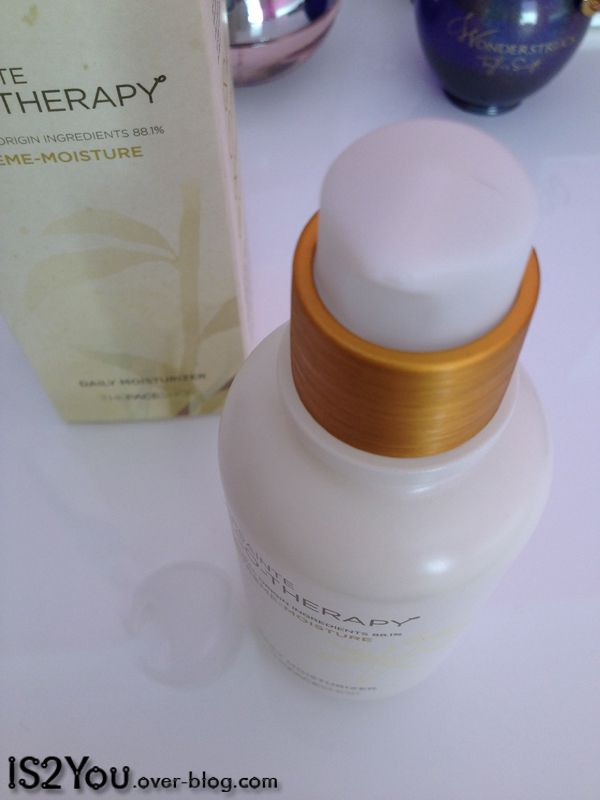 Overall:
-Moisturizing
10/10
♥ ♥ ♥ ♥ ♥ My skin loves this stuff. The formula is thin but not to the point of being watery. My face soaks it up fast and it doesn't leave any sticky residue behind.
-Smoothing
9/10
♥ ♥ ♥ ♥ I noticed that after using this for awhile, my skin was smoother and softer.
Overall:
10/10
♥ ♥ ♥ ♥ ♥ I had no expectations when i first used this in the sample bottle. Just after a few days, i loved it and i'm so glad Korean makeup give samples for their products. I would highly recommend this for people with sensitive skin like me as it's gentle and soothing.
Riame xx