The Face Shop Pore Minimizer Emulsion and Toner
Hey guys! I got sick around 2 days ago so i've just been dying with migraines, coughing and all sorts of cold symptoms. So i guess why not just post an article since i don't really have anything better to do at the moment. I bought The Face Shop Pore Minimizer emulsion and toner from Colourmix in Hong Kong with a buy 1 get 1 free offer.
Review: The Face Shop Pore Minimizer Controlling Emulsion and Toner with Powder
Controlling Toner with Powder:
A specialized pore care line that works in 3 step to minimize enlarged pores with a natural astringent - Mushroom extract
① Controls excess oil build-up
② Tightens pores
③ Moisturezes pores for smoother skin
Description
Controlling powder helps to absorb excess sebum
Formulated with Mushroom extract (A natural astringent; prevent enlarged pores), Acacia collagen (Tightens enlarged pores & improve elasticity), Adlay (Remove skin debris and sebum) and Sodium Hyaluronate (Helps to lock the moisture factor)
Summary: Sebum control + ultra hydrating + anti-sagging
*taken from thefaceshop.net*
Controlling Emulsion:
Description
Light textured emulsion that controls excess oiliness while providing enough moisture to prevent excess oil production
With twice the hydration of the average emulsion, our refreshingly light pore minimizing emulsion effectively gets at the root of all skin troubles and provides long-lasting moisturization
Contains Tocopherol Acetate, which is a superior antioxidant, and Ivy extract, a natural astringent, for healthier skin
Good Part:
♥ Smells nice
♥ Comes in a large bottle
♥ Didn't break out
♡ Didn't really do much
♡ Not cheap
♡ Heavy bottle
♡ Can be hard to get out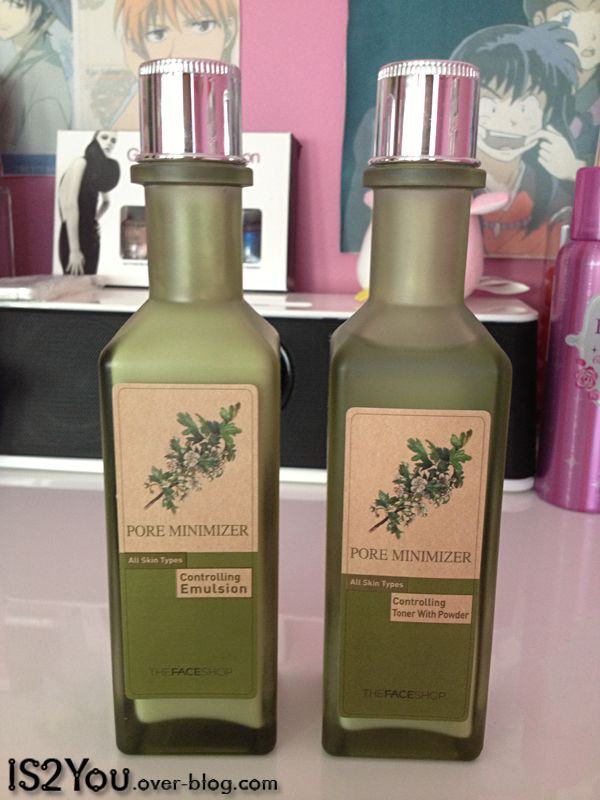 -
I didn't know what emulsions were used for (in terms of for the skin) but just to let anyone out there who still don't know. It is basically a thinned out moisturiser that you're supposed to use after your toner but before your daily moisturiser. My skin is somewhat oily so i don't usually use emulsion as it can be too heavy for me. In Summer though, you can replace your moisturiser with emulsion depending on your skin type.
-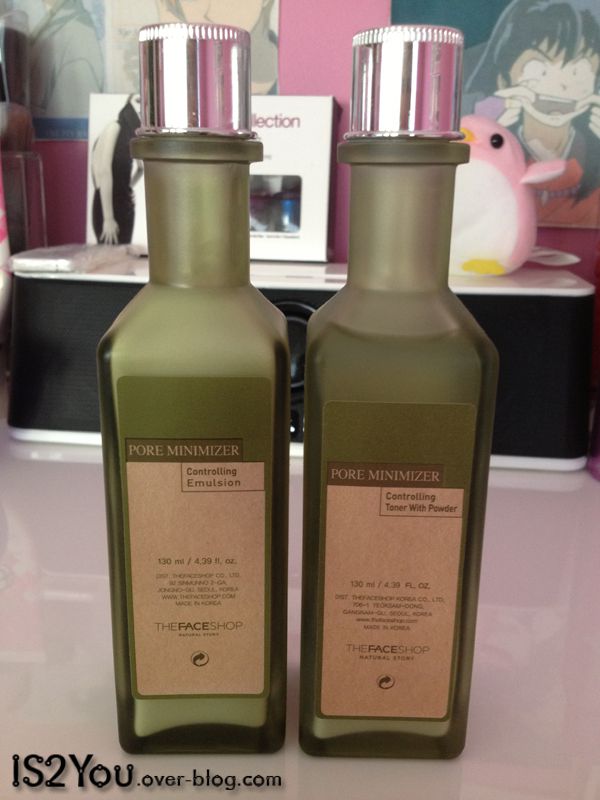 -
-
-
As you can see on the right, the powder sinks to the bottom of the toner so every time you use it, you have to shake it.
-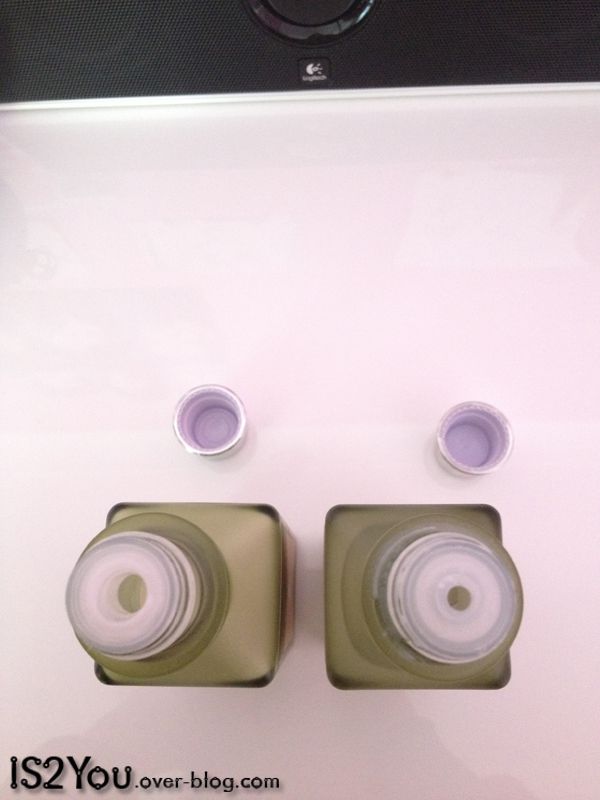 -
The bottle has small openings so it can be hard to get out sometimes. Particularly the emulsion.
-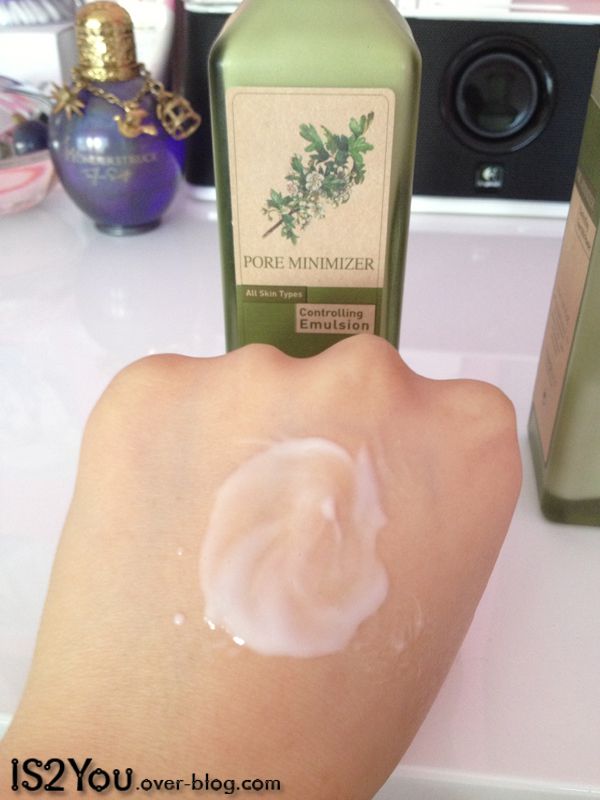 -
Overall:
-Moisturizing
7/10
♥ ♥ ♥ ♥ The emulsion wasn't too bad, it's ok as a light moisturising but really didn't do much in terms of minimize my pores. The toner also was just okay, didn't really minimize my pores but at least i didn't break out with this product.
-Minimize/Tighten Pores
5/10
♥ ♥ ♥ Didn't really see a difference...maybe it did help alittle but barely noticeable to the naked eye.
Overall:
6/10
♥ ♥ ♥ The product is just ok but i wouldn't recommend it for people who actually want their pores minimized. It's okay to use for daily toner and emulsion but that's it. I didn't break out which is the good part and the smell is also quite nice but i wouldn't buy this again.
Riame xx