Review: Etude House Rosy Tint Lips
Hi guys! I've been overseas so I haven't updated my blog in awhile but guess what! I'm back so back to blogging. I'm finally reviewing these lip tints after owning two of them for a few years. I bought Tea Rose from Shanghai last month.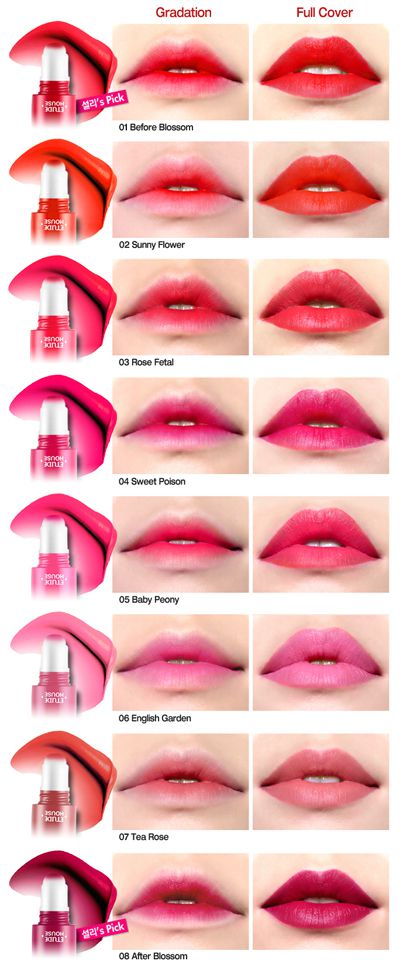 Good Part
♥ Pigmented and buildable
♥ No scent
♥ Easy squeezable tube
♥ Affordable
♥ Easy to create a gradient lip
♥ Long-wearing (Baby Peony)
Bad Part
♥ Can be a bit drying
♥ The sponge tip breaks off easily
I got 05 Rose Petal, 03 Baby Peony, 07 Tea Rose. Rose Petal is a baby strawberry pink, Baby Peony is a warm red pink shade and Tea rose is a rosy beige.
What I thought
These are great lip tints that are perfect for gradient lips or full colour. The finish is matte and it can be alittle drying if you don't moisturise your lips beforehand but it's not as drying as products like 3CE Liquid Lip Color. The best formula out of the 3 in my opinion is definitely Baby Peony as it applies the most evenly and doesn't emphasise my lip cracks.
In terms of wear, this lip tint can easily stay on for 4-5 hours however if you eat or drink, re-applying would be recommended. With this being said, only Baby Peony lasted 4-5 hours for me as it stained my lips the best, the other two had wear durations of 1-3 hrs and Tea Beige did not stain my lips at all so it wore off really quickly. I would recommend going for a darker shade if you're more interested in something long-lasting.
I found Tea Rose to be really similar to my lip colour so it was basically a MLBB shade. The applicator is easy to use but the sponge is not very strong and it kind of fell apart on Rose Petal so now it is hard to apply an even coat of lip colour to my lips. My tip? Use with care or the sponge will break!
Rating: ♥♥♥♥ 4/5