Hello!
I've made sure to include lots of reviews for the
upcoming blog entries :]
Today i have a review on a pair of falsies
from prettyandcute but i'm pretty sure they
aren't in stock anymore... :(
Similar ones can be found on their site though
under P&C false eyelashes.
Also my friends went to Japan and came back
with two magazines for me, Popteen and Ageha~
Yay :]]
I love Popteen <3 It's full of cuteness
I've included some mini pics of a few pages for you
guys to view.
Enjoy!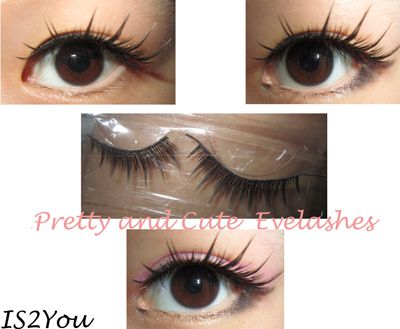 Overall: 3.5/5 As much as i love prettyandcute, these eyelashes
weren't the best but worth it for the cheap price. They were quite
hard so it hurt my eyelids and they were also hard to put on
because of the inflexibility. The finished look was not too bad
and they made my double eyelid look quite deep. That's the good
thing with false eyelashes, they made double eyelids more visible
or create double eyelids for those single eyelids :] Ignore my poor
makeup, it was just to make my eyes not look too plain.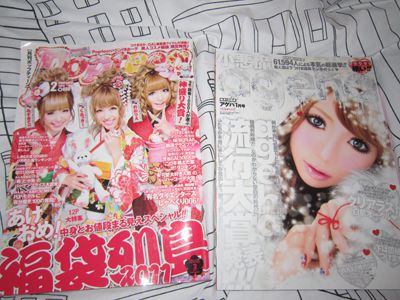 Popteen February 2011 and Ageha January 2011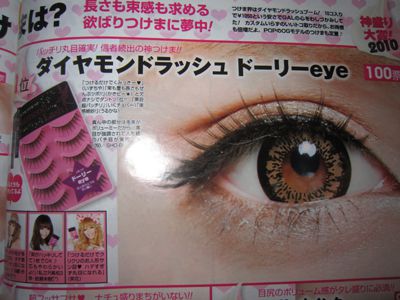 False Eyelashes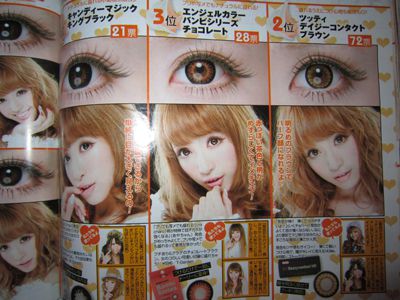 Kumiko wearing Bambi Series (2nd pic): Chocolate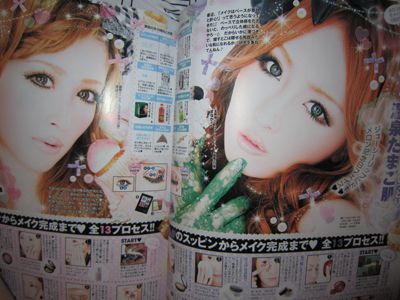 Ageha Makeup Tutorials (Green Model on the right is wearing Bambi
Series: Green Apple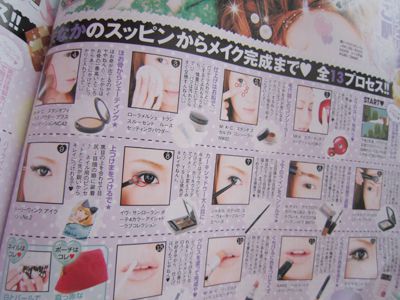 This is the tutorial for the Green model~
1. I think it is base makeup (not sure)
2. Conceal under the eyes
3. Powder Foundation for coverage
4. Bronzer to shape the face
5. Highlight face
6. Eyebrow lining
7. Eyeliner for eyes
8. Eyeshadow for eyes
9. False Eyelashes
10. Eyeliner again to finish up the eyes
11. Conceal the lips
12. Lipstick
13. Lipgloss
Finished!
Riame xx