Hello everyone~
Back with a few more reviews :P
Week just started so haven't been too busy,
hopefully it stays like this~
Wow already up to Day 8 for my reviews~
and still got much more to come tehehe... :]
I got all of these in China from a site called
Taobao~ It is actually very famous.
Check it out at www.taobao.com (sorta like
an asian ebay)
Review Day 8: Lioele Products
-Blooming Pop in Pinky Tint
-Real Water-proof Eyeliner (Black)
-Lioele Blooming Cushion Touch Blusher in Cutie Pink
Blooming Pop:
Omnomnom~ This smelt soo good, abit like a mix
of different fruits...It was strange but nice. The colour
of pink was subtle and looked natural , no fake bright
pink lips thank gosh. The packaging is beyond
cuteness and looks like a nail polish bottle as well
as the brush. The tint didn't stay on for as long as i
hoped for. Overall this product is a must-buy and
it'll make anyone look brighter instantly.
8.5/10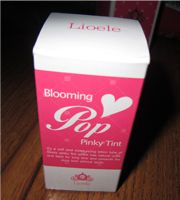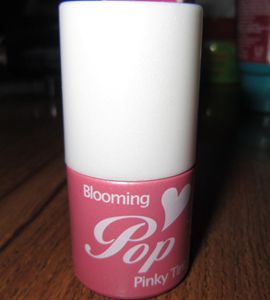 Real Water-proof Eyeliner:
This product was sadly below my expectations
because it wasn't very waterproof. The black eyeliner
still smudged after a few hours. It was easy to apply
though and the colour was very black.
6.5/10


Lioele Blooming Cushion Touch Blusher
This was like patting a fluffy cloud on my cheek. Very
very cute packaging as well as the blush container.
When applied on the cheek, the colour is very natural
and just slightly pink to create a noticeable but sweet
looking effect. It was easy to apply and also fun using.
If your looking for a natural blush then this would be
perfect :]
7.5/10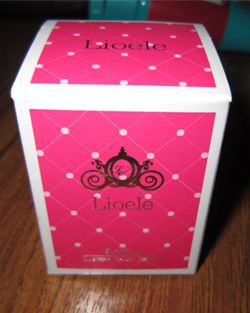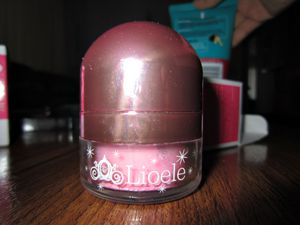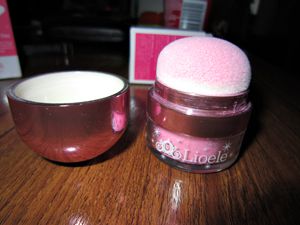 Poofy ^~^
Lioele products are definitely one of my fav and hopefully
i'll be buying more later on :D
Expect to see a review on pinkyparadise again as well
as photos from the Shanghai Expo this week~
Riame xx