Hi hi people~ Today was another day spent eating and watching drama...I really need to get my P's so that i can drive to places and do something other than sitting on my bum and staring at the computer screen while snacking on lollies and chips. I'm currently watching Love Rain and also a few other dramas but the scene where they go to see Diamond Snow was just breathtaking...it looked amazing and i was mesmorised through the computer! Snow really does make everything beautiful and what makes me so sad is the fact that it doesn't even snow where i live! All i can do is stare at the pretty photos and dream...i hope one day i can go to somewhere like this...with someone close or special and explore together ^^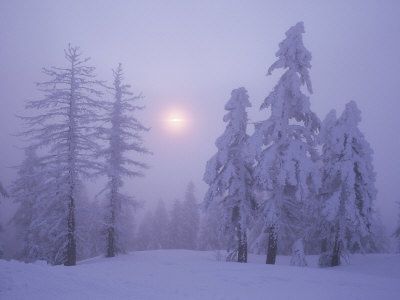 Picture spam of WONDERFULNESS :3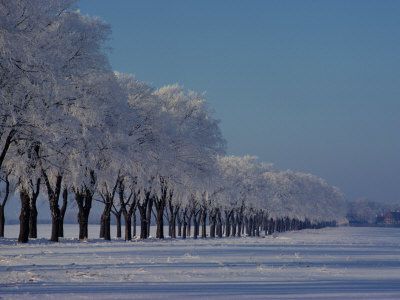 *_*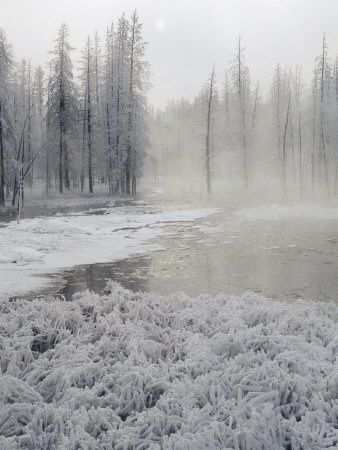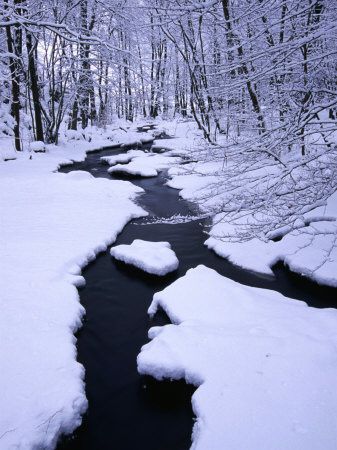 Anyways back to my NOTD! I did my nails a few days ago and wanted to use my fimo flowers that i got ages ago from when i went to China. You can also get fimo flowers/fruits from www.ebay.com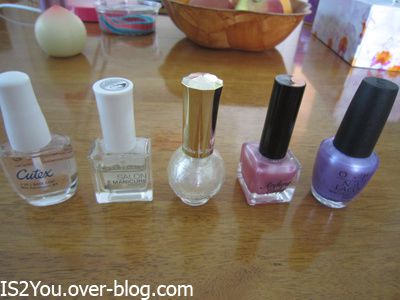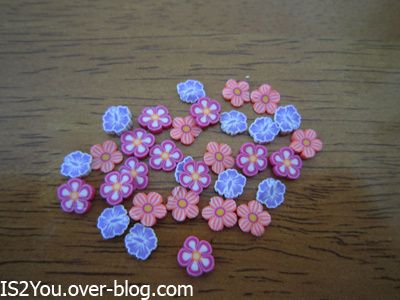 What i used:
-Cutex 2 in 1 Base Coat
-Maybelline Salon Manicure Protecting Top Coat
-Holika Holika Magic Pop Nail Dazzling in No. 11 White Aura
-Violet O.P.I (don't know the name of the colour since it's a fake one)
-The Saem Ardent Lady Reflex Nail in AR12 Dazzling Pink
-3 Fimo flowers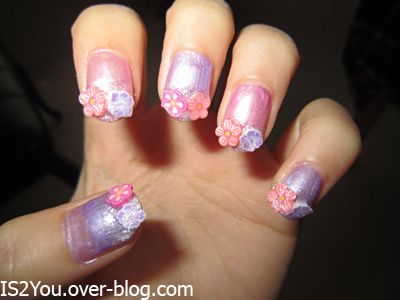 My manicure is abit messy since i had a hard time starting it since i wasn't sure on what to do. I used nail polish to stick the fimo flowers on but it was quite thick so that's why they lasted longer. However fimo flowers don't last very long if you're constantly using your hands so beware of that. Nail glue would be a better option but i haven't opened mine yet so i didn't want to use it.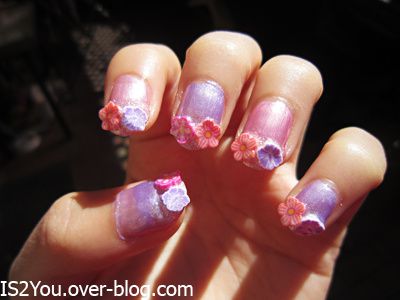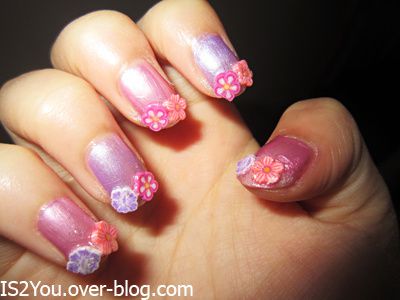 I changed the colours on the other hand to make it look better and not exactly the same :]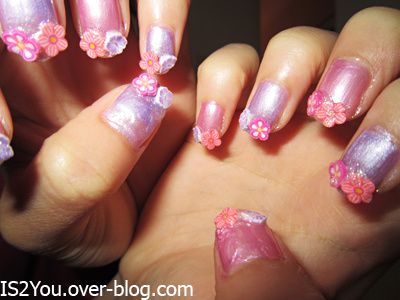 It was so hard to take a photo of both my hands but...i tried >~<
Riame xx