Mizuya Japanese Restaurant and Karaoke
Hi guys! Assessments and exams are coming up for me so i have to start studying...ugh! Recently i've been watching alot of B.A.P videos since i really like their music and Zelo is the cutest thing alive. Watching their videos has also kept my mind away from the fact that i've come to realise the qualities of a real good friend and how people have neglected that making it a one-way friendship...it takes two to make things work and if people aren't going to make an effort than all of mine has been wasted. People will realise sooner or later and if they don't then, they're not worth staying friends with. The saying of boyfriends/girlfriends come and go but friends stay forever isn't true...because friends don't stay forever unless you both make the effort to make it last. I'm usually quite a patient and positive person but there's a boundary for that and once it goes past that boundary, i get sick and tired too. Anyways moving on to my blog post, i have a restaurant review on Mizuya! Enjoy :]
Food Review: Mizuya Japanese Restaurant and Karaoke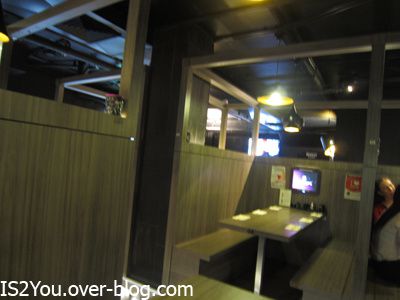 The restaurant offers easy-to-use touch screen menu ordering and over 200 traditional and contemporary Japanese dishes. Mizuya is the only Sydney restaurant that offers Japanese Izakaya dining and Karaoke entertainment in a range of luxurious private rooms suitable for large or small groups. You have the choice of drinking cocktails at the bar, enjoying intimate booth dining or stylish private room dining with or without Karaoke.
I only recently started to go Mizuya because it's a nice place to talk privately since there are separate booths for everyone.
Atmosphere: 8.5/10 It's quite nice as whenever i've been, it hasn't been too loud and there's always japanese music playing in the background. I prefer going for lunch because it's alot more quiet, less people and quicker service. You also may need to book a booth at night because it gets very busy and you usually have to wait 15-20 minutes.
Design
:
8/10
The restaurant is dark and has the 'bar' feel to it because of the dimmed lights and relaxed atmosphere. I like how everyone sits in a booth because it's very private and you can enjoy talking to your friends without other people watching you.
Food Quality
:
7.5/10
Food is pretty good. It's not anything amazing but still good. Usually the skewers are over-priced and they give very small proportions so i only ever buy the set lunch meals which they give generous amounts of.
Food Range
:
8.5/10
There's actually alot of choices but most are side dishes. There are million different things on skewers that you can get as well as ALOT of drink choices. I've tried a few mocktails and they're really nice and refreshing but abit expensive.
Service:
8.5/10
Waiters were polite and served the food quickly. So overall service was good.
Price
:
7/10
As i said before, the skewers and a few other things are over-priced but if you go during happy hours, there are set lunch meals which are definitely worth the price.
Overall
:
8.5/10
Good place to eat lunch with a small group of friends or just one on one. I've been here several times and will keep on coming :]
*PLZ NOTE THERE ARE SPACING PROBLEMS AGAIN D: sorry about this!*
Basement,
614 George St
Sydney NSW 2000
Phone: 9266 0866
Fax: 9266 0855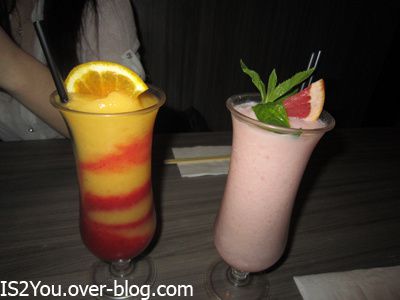 They have birthday mocktails for each month of the year. I forgot what the months for these drinks were but when you go, you can easily find it under the non alcoholic drinks. The left one was a blend of mango and raspberry i think and the right one was a blend of grapefruit and something else which i forgot :P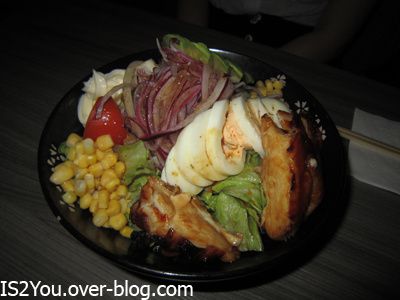 Teriyaki Chicken Salad, this was huge!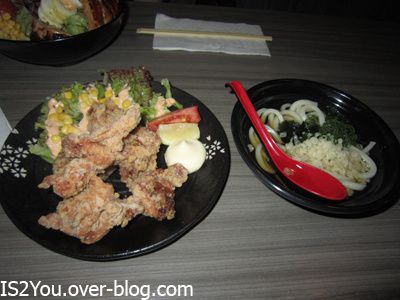 Karaage Chicken with Udon. Karaage chicken was really nice and they gave alot! Udon was not too bad.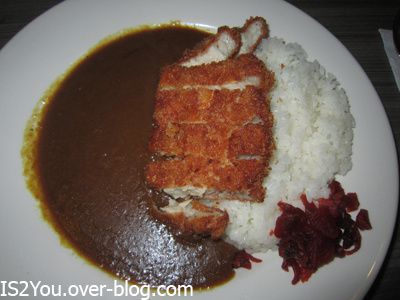 This was from another day but i'll post it here too because it's also from Mizuya. Pork Katsu Curry. They give you alot of curry....alot....alot....of curry.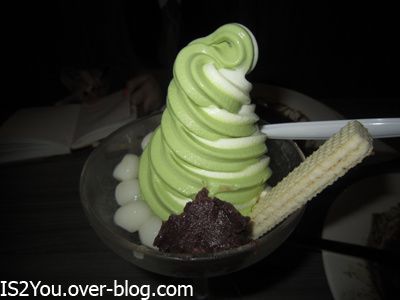 Mix Shiratama Sundae. A mix of green tea and vanilla soft ice cream with red bean, mochi and a wafer. This was really yummyyy... :B
Riame xx